ALL KINDS OF ECO MUST-HAVES
In our busy lives it can be difficult to make more sustainable swaps and do your bit where you can, that is why we started Wearth in 2017 with the aim of making easier for you to shop and live more consciously. From beauty, zero waste, homewares fashion to gifts, we now bring together over 250 independent UK brands that make contemporary products made in an eco-friendly and ethical way.
On our online marketplace you can discover a wide collection of sustainable products hand selected by our London team with quality and style in mind.
PARTNERING WITH UK BRANDS & MAKERS
We work closely with independent UK brands who fit our goal of promoting environmentally-friendly and ethical shopping. We love partnering with brands and makers who have the planet at the core of their ethos and being able to help these companies thrive is a core mission for us.
On Wearth we also make it easy for you to buy direct from British makers with around 70% of our products made here in the UK, you can view all of our UK-made products here.
VEGAN AND CRUELTY-FREE
From our fashion pieces to our beauty and homewares, all of our products are also vegan-friendly and have never been tested on animals. Therefore if you are vegan, only buy cruelty-free beauty products or are looking for a vegan gift for a friend you can shop with confidence knowing you don't need to check the ingredients/materials.
SHOP BY YOUR VALUES
We like to make it easy for you to find products which align with what you are looking for and your own values. So on all our products we have created visual value tags to show their key characteristics, for example plastic-free, recycled materials, social contribution, and so on.
You can now also use our shop by values page to discover all our products which have these values. So, for example, you can shop plastic-free, making it easy shop zero waste online.

TAKING PACKAGING SERIOUSLY
We want to help end unnecessary packaging waste when shopping online. We're committed to using minimal environmentally friendly postage packaging and keeping the amount of plastic used for products in general to an absolute minimum.
On our product descriptions you can see what packaging is used for both the product and the postage. This way you know what packaging you are getting and you can kiss goodbye receiving excessive amounts of packaging in the post!
OVER 80% OF OUR BRANDS HAVE A FEMALE FOUNDER
Starting and running your own business is no easy feat and female entrepreneurs have additional barriers including shortage of funding (9% in the UK funding goes to female founders according to The Entrepreneurs Network), bias against women & less likely to have business mentors & access to networks.
Here at Wearth, we are proud to be able to be supporting women led businesses across the UK who have not only created great brands, but are helping to make the planet a greener place.

WHO WE ARE
Wearth was founded by Imogen and Ed (hello!), we launched the website after we began to live and shop in a more sustainable way, however found it difficult finding products which aligned with our values. So we founded Wearth to make it easier to make informed purchases which help to promote ethical and environmentally-friendly living.
We believe that everyone can make a positive impact and even small changes can make a big difference and helping our customers do the best they can to live a greener lifestyle has been one of the most rewarding parts of creating Wearth.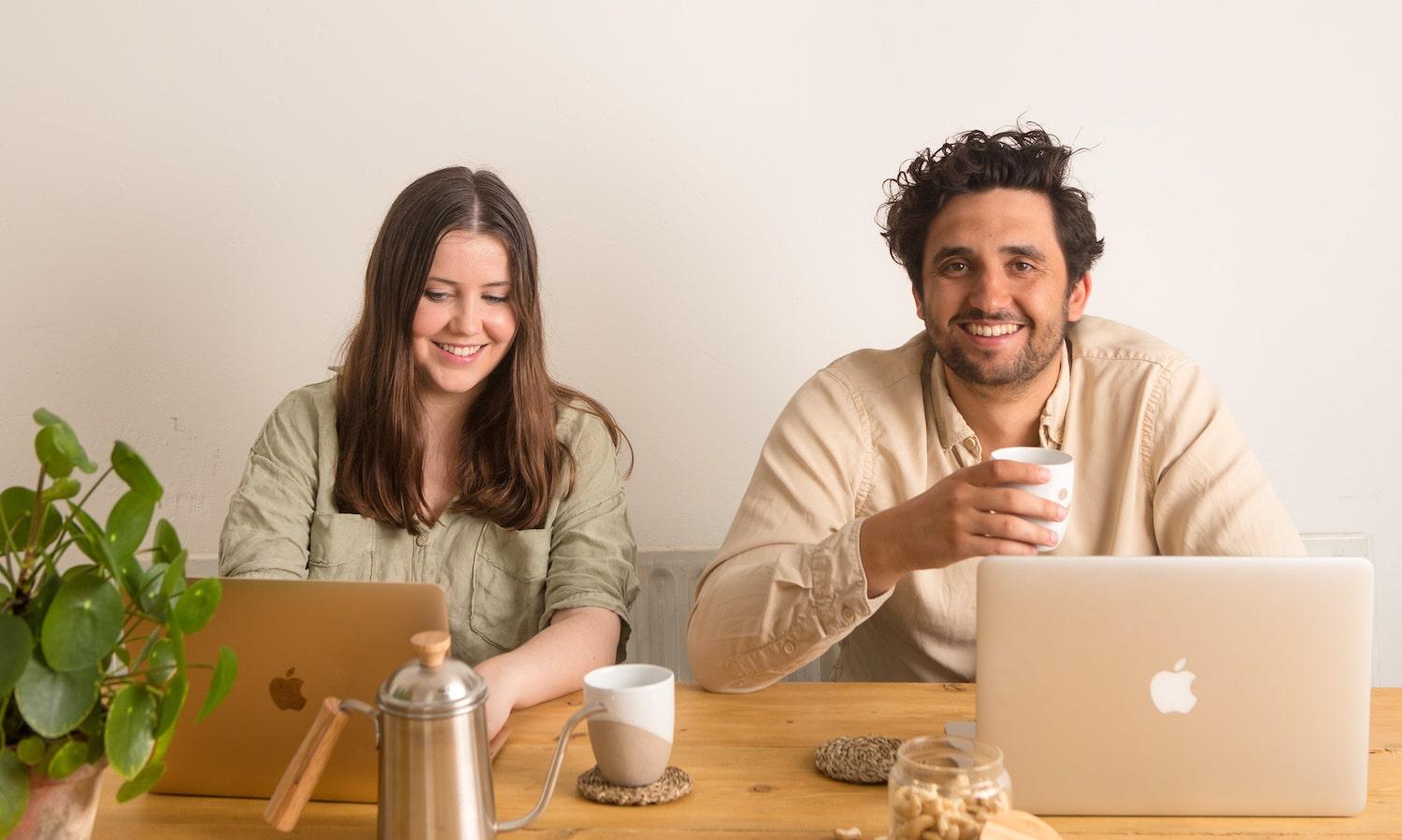 We also love arancini! You can see the plant-based recipe on our Eco Inspo blog here.