ALL KINDS OF ECO MUST-HAVES
Wearth was launched in 2017 to make it easier to shop consciously online by partnering with independent UK brands that make premium eco-friendly and ethical products.
From plastic-free skincare, jewellery made from recycled silver to reclaimed furniture made in the UK, on Wearth you can discover a wide range of sustainable products, carefully selected by our team with quality and style in mind.
CHAMPIONING UK BRANDS
We work with British brands who fit our goal of promoting eco and ethical shopping in the UK. We have created a bustling online community where you can find brands which make great products, whilst creating a platform for these small independent companies to grow.
On Wearth we also make it easy for you to support British makers with around 90% of our products made here in the UK. To view all of our products made locally in this country click here.
VEGAN AND CRUELTY-FREE
From our beauty products to our jewellery and homewares, you can shop knowing that no animals were harmed in the process as we are one of the first vegan-friendly stores of its kind.
the world is worth it.
This is our motto which runs through every part of what we do at Wearth. We want to promote shopping more sustainably in order to protect our planet because we really believe the world is worth it.
TAKING PLASTIC SERIOUSLY
Plastic is devastating our environment and we're committed to keeping the amount of plastic to an absolute minimum and using environmentally-friendly packaging. For example, our natural beauty brands use reusable glass or metal containers for their packaging.
We also like to be as transparent as possible in terms of our packaging, with each of our product you can see in the product description all the packaging used for both the product and the postage. This way you know exactly what packaging you are getting.
SHOP PLASTIC-FREE, MADE IN THE UK AND MORE
We like to make it easy for you to find products which align with what you are looking for and your own values. So on all our products we have created visual value tags to show their key characteristics, for example plastic-free, made in the UK, social contribution, handcrafted and so on.
You can now use our shop by values page to discover all our products which have these values. So, for example, if you would you like to shop completely plastic-free including the delivery packaging, you can use this feature to do so, making it easy shop zero-waste online.
WHO WE ARE
Wearth is run by Imogen and Ed, we are two people in our twenties who saw that there was a lack of places online in the UK to shop in a more conscious way and wanted to do something about this. We want to make it easier for people to make informed purchases and create a platform where like-minded brands that care about you and the planet can grow.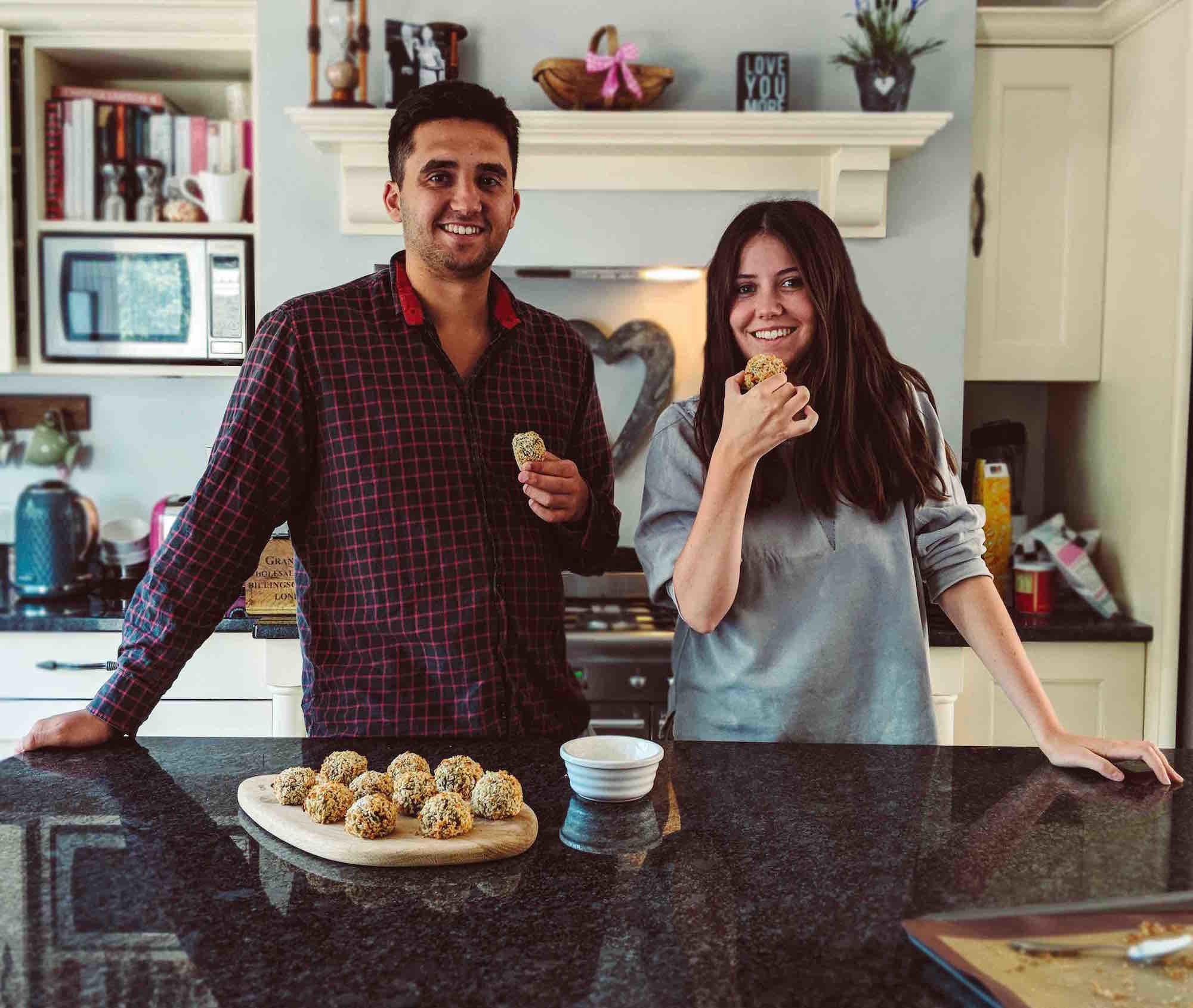 We also love arancini! You can see the recipe for these delicious plant-based rice balls on our Eco Inspo blog here.