23

Nov

11 Questions To Ask for More Conscious Christmas Shopping
If you're dreaming of a green Christmas, you're in the right place!
While we know it's the most wonderful time of the year, we can't deny that it's one of the most wasteful, too. From puddings to packaging, an extra 30% of rubbish is produced during the festive period every year - in fact, there are enough trees thrown away each year (over 8 million) for a round trip to the North Pole from London. But we know that this - like a preloved festive jumper - is mendable, we just need to make a few smart and sustainable little changes for a big, earth-changing impact.
Whether you're shopping for season sustainability advocates or a zero-waste newbie this year, there's a whole host of questions to ask yourself pre-purchase for the ultimate conscious Christmas. We've picked our favourites, but we'd love to hear your tips on Instagram.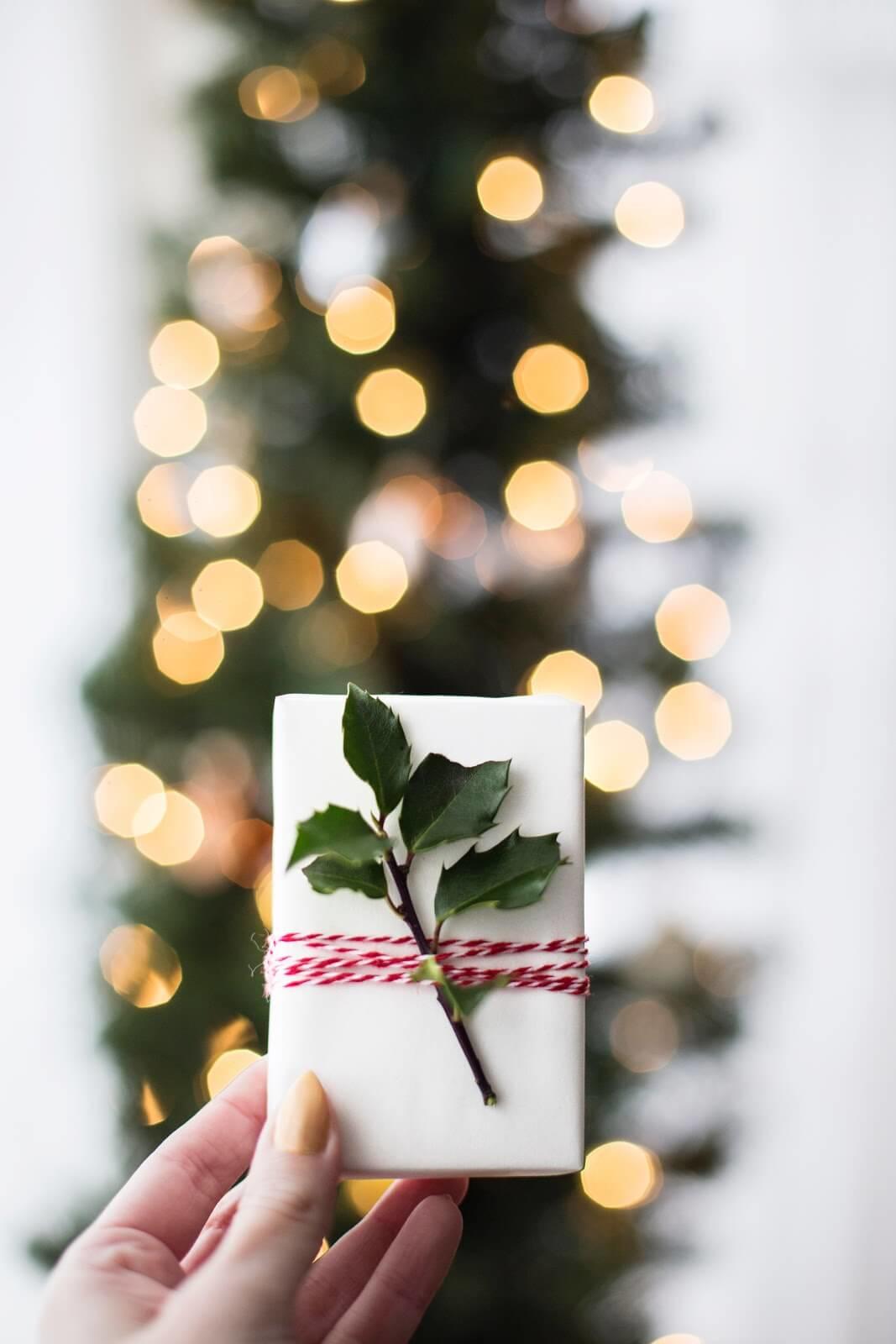 Is it made from sustainable material?
A buzzword hotter than climate change itself, 'sustainability' focuses on how eco-friendly a purchase is. Looking at what an item is made of can help you to take a huge step towards a more conscious Christmas. From futuristic recycled fabrics (eco gold or wood leather, anyone?!) to trusty natural textiles like organic cotton, there are plenty of sustainable options out there.
Is it ethically produced?
The Gavin to sustainability's Stacey, shopping ethically is the ultimate gifting Christmas special. The term 'ethical' implies the purchase's impact on the craftspeople behind it. Whether you're buying from an independent maker or a family-run factory, you're supporting the work of amazing artisans that are doing good within their local economies. So, always try to look at a pressie's production processes before hitting "add to basket".
Keeping an eye out for Fairtrade certification is always a safe bet, too.
Could I buy it second-hand?
If you joined the 50,000 people who posted about #SecondHandSeptember, thrifting for gifting ideas is going to be easy for you! Not only is shopping preloved a whole lot of fun, it's a brilliant way to discover unique vintage gems with a wow factor.
Alternatively, a bunch of charity shops and online second-hand stores like Depop and eBay sell more modern gems, too. That means that you don't have to support unethical brands directly, but can still get super trendy pieces. Think stylish accessories, gorg home decor and well, just about anything, at a fraction of the price and with a fraction of the environmental impact.
Whatever your shoe size, buying second-hand is definitely going to shrink your carbon footprint.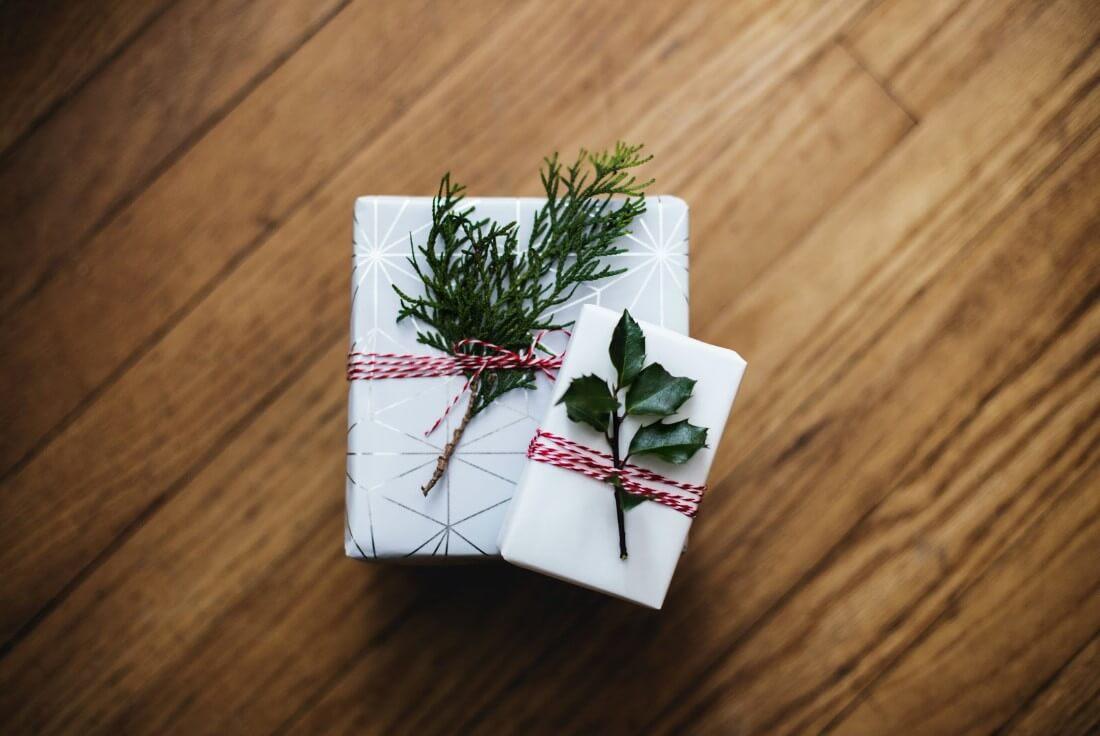 Can it be recycled easily?
One brilliant way to boost the sustainability of a gift is to check whether its packaging and the gift itself are easily recyclable. Popular materials in this category are glass and tin, which are both infinitely recyclable, alongside paper which can be easily put in the at-home recycling without a fuss.
It can also be a good idea to see whether the packaging could be upcycled. For example, could the jar be used for storage? The bag be made into gift wrap? The tin be used as a plant pot?
And speaking of upcycling...
Could I upcycle it instead?
'Upcycling', like recycling, is the reuse of a product or textile - however, upcycling (as the name suggests) levels it up! Think of it as an eco-friendly fashion or furniture facelift. Whether you're tailoring a pair of thrifted jeans, or repainting a vintage shop furniture find, homemade gifts are always appreciated by friends, family, and the planet.
So consider keeping an item off landfill and putting it under the tree instead.
Would they prefer an experience?
Perhaps the ultimate zero-waste Christmas present, gifting an experience avoids every element of wasteful clutter and packaging. Whether you're shopping for a keen foodie who loves exploring the newest restaurants or a music-lover in need of a Spotify subscription, it's a perfect gift for those hard-to-buy-for friends and family members!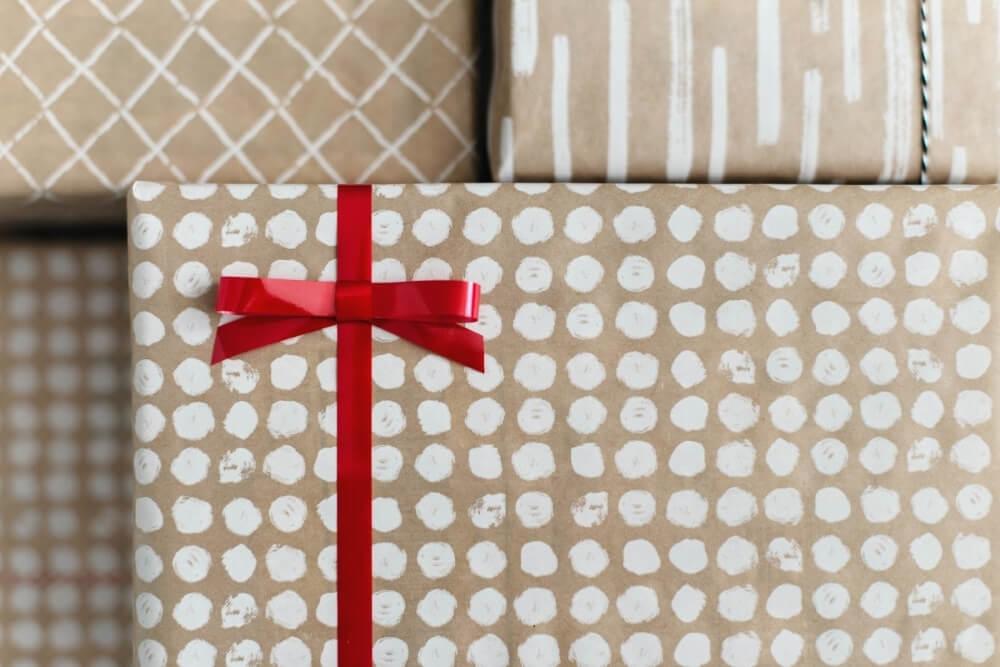 Do they really want this?
Every year there's someone to shop for that either has everything, doesn't want anything, or is Karen from HR in the office Secret Santa who you've exchanged around three sentences with over four years. About £42 million worth of unwanted Christmas presents are thrown out in landfill each year, so whoever you're buying a gift for this year, the easiest way to get it right is with a voucher - let them choose!
Are they new to an eco-friendly lifestyle?
You've been trying to convince your mates to make some little eco changes to their everyday, but like recommending that Netflix show you're obsessed with, they never seem to get a spare moment to try it! Well, here's your opportunity to help them. Gift a handful of basics (bamboo makeup pads, a water bottle, reusable straws) and watch as they start out on a low impact lifestyle with ease.
And there you have it. If you ask yourself these questions whilst shopping, you'll be having an eco-friendly little Christmas in no time!


---