01

Dec

'Tis the Season to be Sustainable: 4 Steps for More Planet-Friendly Tree Decorations
From oh-so-cosy knitted sweaters to delicious vegan mince pies, there are stocking-full of Christmas traditions to be excited about each year. One routine that we are ready to upcycle, however, is the annual haul of tree decorations.
Plastic baubles, tinsel and glitter-covered decs are some of the most wasteful and most-loved advent accessories, yet not one is recyclable. But don't worry - we're sharing our four top tips for planet-friendly decorations that'll have your home resembling a green Santa's grotto faster than you can say 'energy-saving Christmas tree lights'.
Whether you enjoy styling your tree with sleigh-fulls of tinsel or prefer a simple sprinkle of sparkle, there's an eco alternative you'll want to try out this season. Get ready for a sustainabili-tree!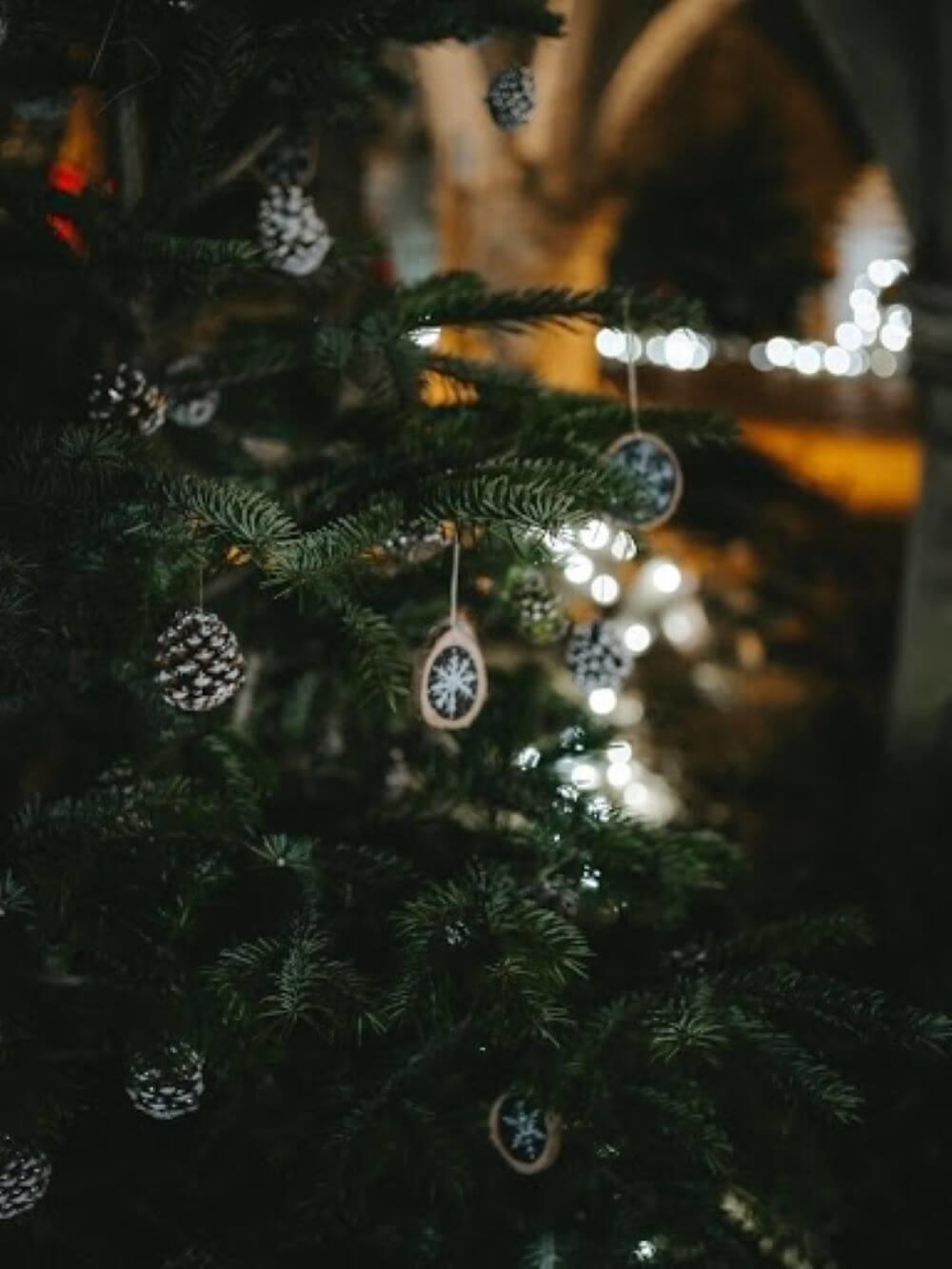 1. Real vs Fake Tree
A debate as divisive as when to start playing Christmas music, deciding between a real tree and a fake tree is an interesting choice from an eco perspective.
With over six million Christmas trees thrown away every year (and many binning their artificial trees, too) it's something we need to start thinking more about. The good news is, there are pros and cons to both real and fake trees - there is no perfect pine!
If sourced locally, a real Christmas tree has a significantly lower carbon footprint than its artificial counterpart, but this doesn't mean you should bin it come New Year! In fact, a two-metre tree sent to landfill produces a carbon footprint of around 16kg of CO2. Instead, if replanted, its carbon footprint shrinks to just 3.5kg of CO2. Alternatively, search up whether your local area has a sustainable tree disposal programme.
The production of a two-metre artificial tree produces a carbon footprint of around 40kg of CO2. However if you invest in a quality one, you can reuse it each year to avoid buying new. Essentially, you should use your artificial tree for just over a decade to equalise its environmental impact with that of a properly repurposed natural tree.
Which are you going to go for? and when do you start playing Step into Christmas?
2. Multitasking Ornaments
From rich chocolates wrapped in golden foil to freshly-baked gingerbread shape hanging from a string, a low-waste style of Christmas tree decor is one which multitasks!
Some presents are too pretty to hide under the tree - why not use them to embellish branches instead?! Whether you're gifting a handful of beautiful wrapped festive goodies, or you're keen to show off those eco-friendly crackers before Christmas day, if you start using non-decorations to embellish your tree, you're already lowering your environmental impact.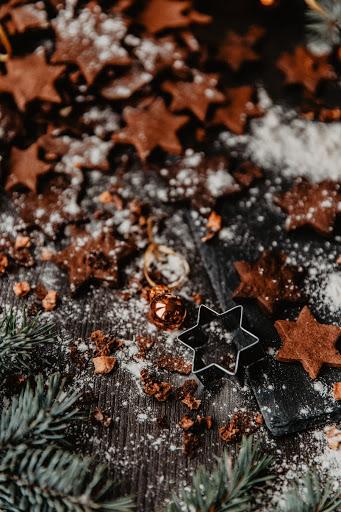 3. Natural Ornaments
Whether you're a fan of Christmas fruitcake or not, one way you're guaranteed to enjoy those festive dried fruits is by decking the tree with boughs of them! This zero-waste alternative to traditional baubles is definitely the greener choice. Here's how to do it yourself:
Preheat the oven to 120ºC

Thinly slice an orange (each slice should be around 1cm thick).

Place the orange slices on a baking tray lined with parchment paper.

Place the tray(s) in the oven for 45 minutes to an hour.

Once dried, leave to cool.

Pierce with a knife and loop through ribbon or string.

Adorn the tree!
Of course, this recipe is a bit lengthy, so a good cup of sustainable tea or a vegan snack is recommended while you wait for the slices to dry in the oven. You could also incorporate slices of lime, apple, and cinnamon sticks to mix things up.
4. Swap Ornaments with Friends
If, like us, you're always keen to introduce your friends and family to the world of sustainability, why not swap your decorations this season? Whether you're a minimalist going maximalist or you're swapping with someone of similar style, this is a fun way to spice up your decor in a low cost way for your purse and the planet.
Plus, you can throw in some of your own handmade decorations for a festive (and fruit!) surprise.
Whether you're using every decoration alternative we've shared or you're trying out your own ideas, tag us in your social media posts @wearthlondon so we can see your climate-friendly creations!


---