24

Jun

Zero Waste Banana Peel Muffins Recipe
A surprising twist on a traditional banana bread recipe. This one not only uses the banana, but also the skins giving a zero-waste alternative to getting your banana bread fix!
Prep Time: 5 minutes
Cooking Time: 20 minutes
Equipment: Blender, mixing bowl, measuring spoons, weighing scales, muffin tin(s)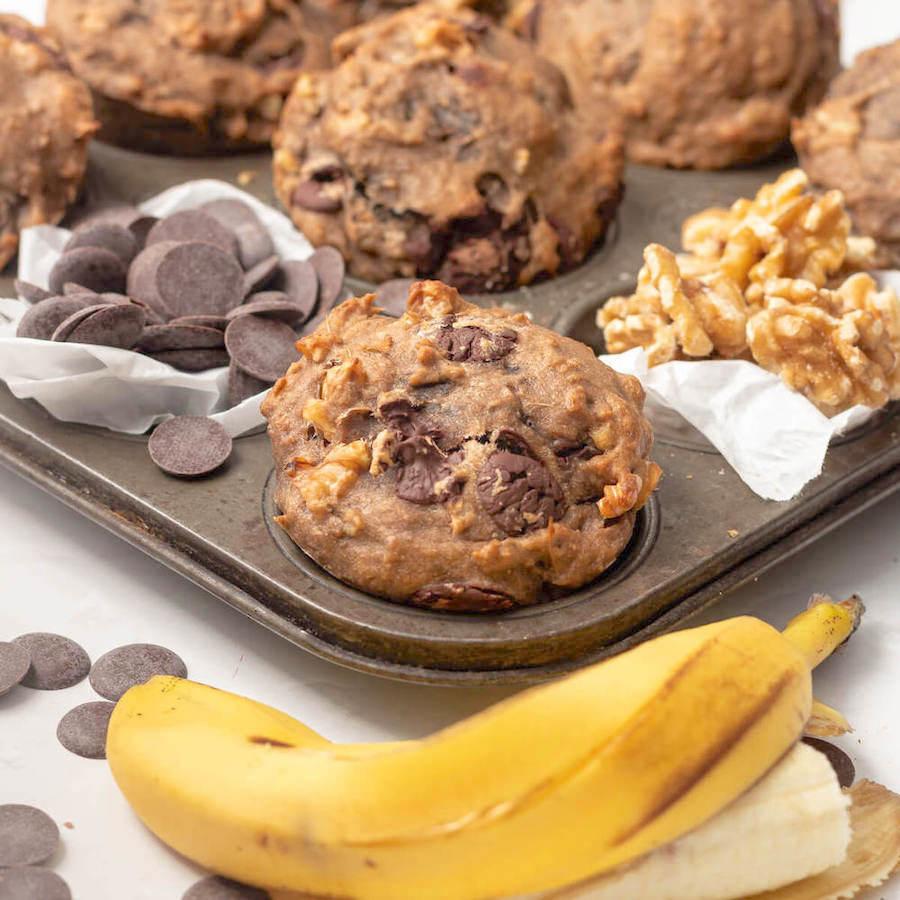 Ingredients - Makes 9
Wet Ingredients
3 Medium very ripe bananas and their washed peel
85g Light muscovado sugar
60ml Coconut oil, melted and then allowed to cool slightly
60ml Milk of choice
1 tsp Vanilla extract
Dry Ingredients
300g Plain white flour
1 tsp Cinnamon
1 tsp Baking powder
½ tsp Salt
60g Walnuts, chopped
60g Dairy free chocolate chips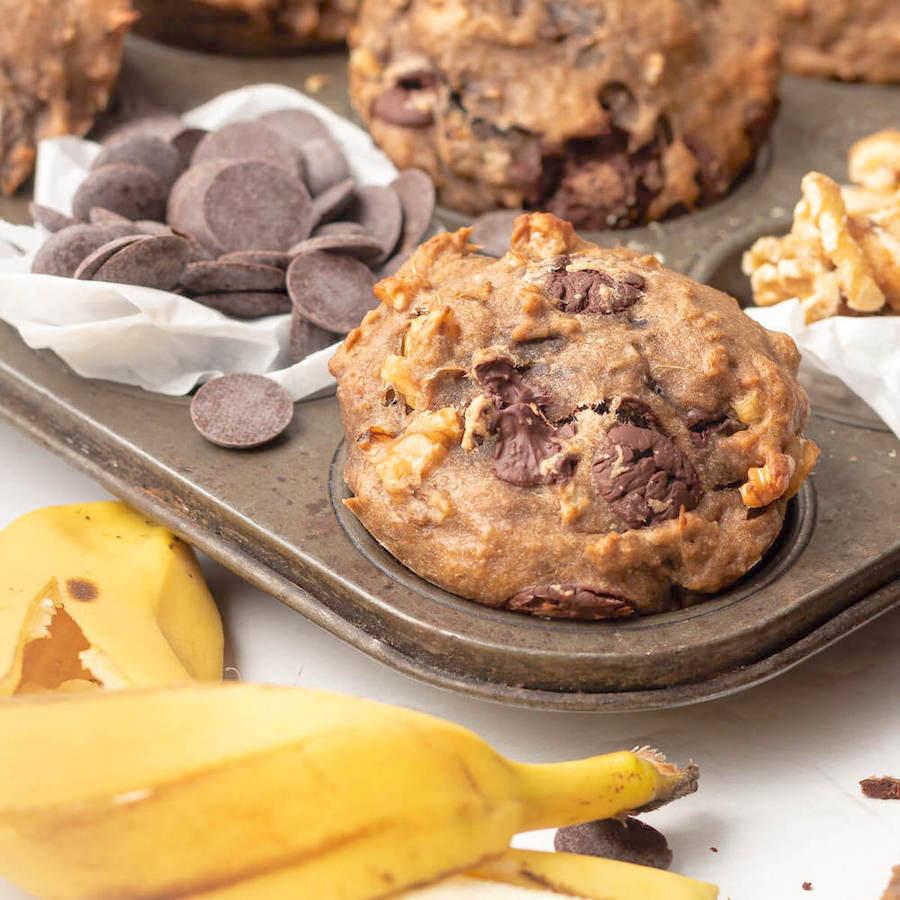 Method
Pre-heat an oven to 175oc
Place your bananas and their skins into a blender cup and blend until you get a smooth mixture
Add this and the rest of the wet ingredients to a mixing bowl and combine
In a separate bowl combine the flour, cinnamon, baking powder and salt
Once combined, add these ingredients to the wet mixture and stir until it just comes together (try not to overmix)
Fold in the walnuts and the chocolate chips
Grease a muffin tray (or use muffin cases) and divide the mixture evenly into 9
Place in a pre-heated oven for 20 mins or until a skewer comes out clean when inserted into the centre
Notes
The batter will look a little darker than a typical banana bread mixture because of including the banana peel
The banana peel also makes the batter a little more elastic
If you are using silicon muffin moulds there is no need to grease the moulds.
---