17

Mar

5 best sustainable fashion brands
At Wearth, we partner with more than 250 independent UK brands that fit in with our values. When it comes to fashion, our focus is on sustainability and ethics. The fashion industry sits in a quagmire of poor labour records, wasteful use of resources, and environmental damage. This is down to fast fashion.
Recently, we shared with you what sustainable fashion is. Now we want to share with you a few of the UK's sustainable fashion brands, so that you can see what makes them stand out from the crowd, and learn what you can expect from ethical sustainable fashion brands.
You can rest assured that when you shop for clothes and accessories from Wearth, we've done the legwork for you to source and showcase the UK's best sustainable fashion brands. You'll only find brands that live up to our values. Here are just five examples of the best ethical fashion brands that we love:
1. Rosana Expósito
Rosana Expósito launched her brand in summer 2019 and we are in love! Based in Glasgow, she takes pieces of deadstock organic natural fibre fabric, and crafts them into gorgeous items in small batches. This deadstock fabric would otherwise go to waste, having never been used. To prevent the creation of deadstock fabric herself, Rosana makes her fashion items to order.
Rosana has Scottish-Spanish roots and beyond sustainability, her focus is on "the sensory comforts and joys of wearing clothes". In short, she's really raising the bar for sustainable fashion brands to move well away from the shapeless, colourless, soulless image that they very recently had.
Her small batches are very varied. You'll find classics and experimental designs.
A Rosana Expósito piece we love: We have been struck by the design and ethics of the Rosana Expósito Terracotta Embroidered Heavy Cotton Midi Dress. The heavy-fabric and boxy fit is perfect for a comfy and stylish versatile item.
2. Before July
Before July is a UK brand founded by Elisa Jaycott. It's making huge strides in slow fashion circles. The basic principle is to create timeless pieces which will be loved for a long time. Releasing only one or two collections a year, Elisa puts her heart and soul into each item of clothing, hand-making every single piece herself.
With her design skill, Elisa's fashion pieces may tick the ethical and sustainable boxes, but they find their soul in the street-style and fashion-trends of Instagram. Elisa's ability to marry these different elements, into pieces which won't be thrown away, is quite remarkable.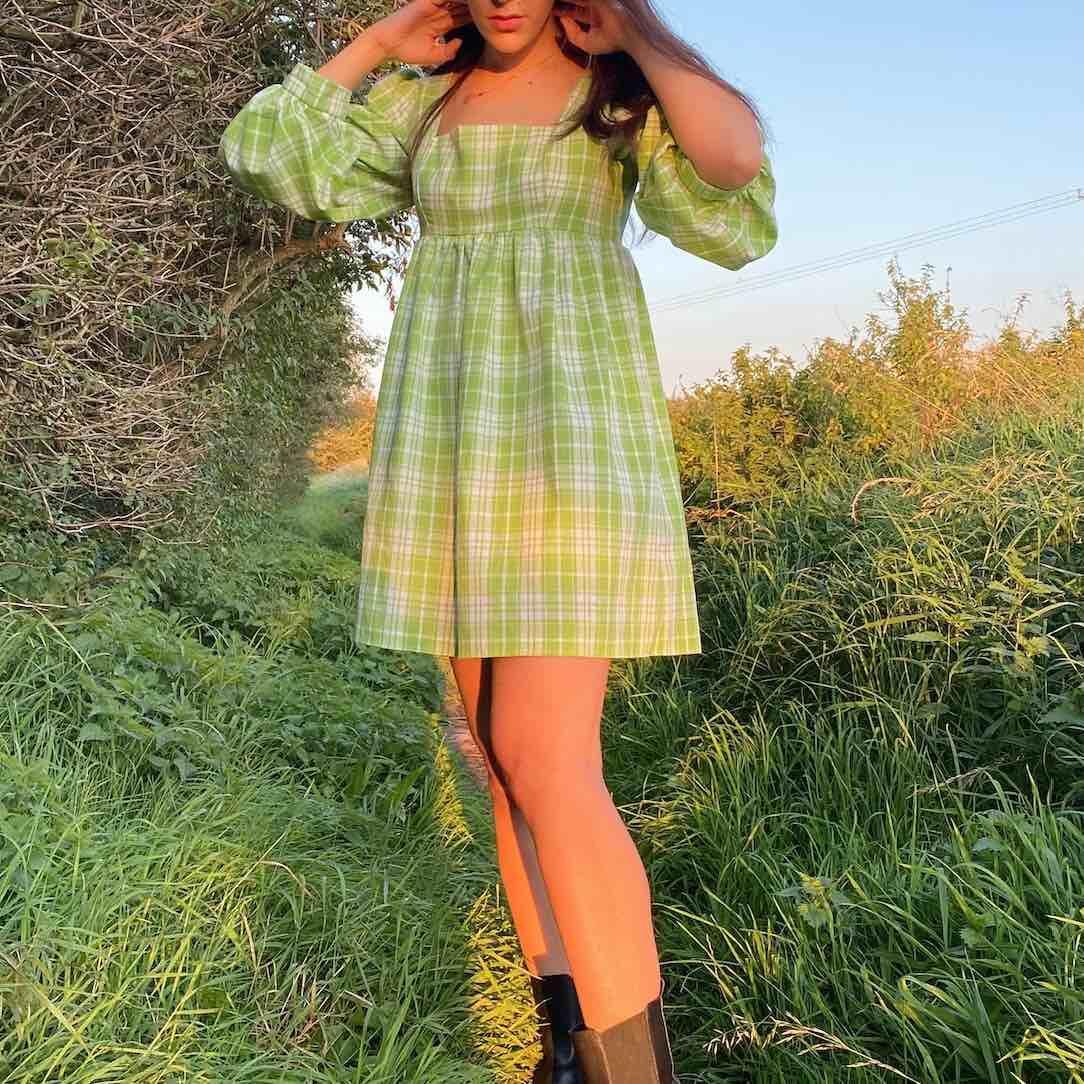 A Before July piece we love: The Madeline Dress by Before July is made from 100% cotton deadstock and has a fashionable square neckline combined with puff sleeve detailing. We love the pattern. It's a perfect example of how style isn't compromised in affordable sustainable fashion brands from the UK.
3. Stidston Studio
Stidston Studio pieces make us feel happy! You can tell that the brand is born out of sunny summer days on the beach, or in the city. You'll notice that many of their items are swimsuits! They've rooted their brand in being eco-friendly, and focus a lot of their efforts on reducing their carbon footprint.
Like other sustainable fashion brands, they meet their mission by only producing small batches, keeping waste to a minimum. They also create their Lycra swimwear by using Econyl regenerated nylon which is made from recycled fishing nets and consumer waste, which is harmful to our oceans. Their ready-to-wear items are made from TENCEL fabric, which is made from sustainable wood pulp.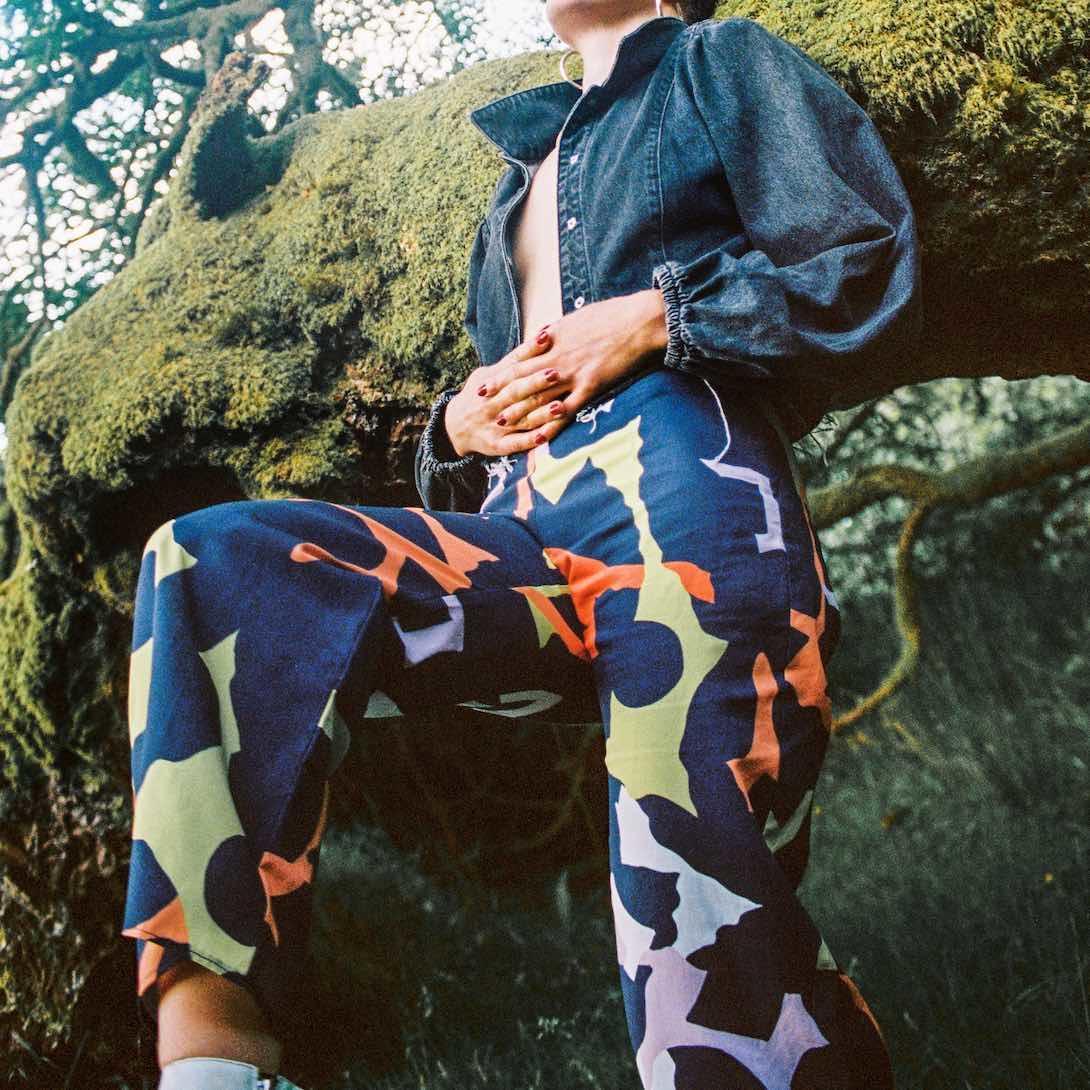 A Stidston Studio piece we love: The Starling Trousers by Stidston Studio are made in Devon and show how they don't waste fabric through print placement. They also use sustainable TENCEL which is gorgeously soft.
4. Heikō Clothing
Heikō means 'equilibrium' in Japanese, and you really get the sense that it's the principle corner of the philosophy at Heikō Clothing. Another deliberately 'slow' fashion brand, they source their materials responsibly and aim to create environmentally conscious clothing which actively contributes to bucking the trend and putting a stop to fast fashion.
Heikō Clothing is definitely one of our favourite affordable sustainable fashion brands in the UK. Every time they sell one of their 100% organic t-shirts, they make a 50p donation to a high-impact eco-charity such as the Rainforest Alliance.
Heikō Clothing has been recognised by the Textile Exchange (TE) as being amongst the top 16 brands in sourcing sustainable materials. Additionally, their t-shirts are made in Bangladesh, so they consciously work with the Fair Wear Foundation (FWF) to ensure workers are free from exploitation and receive a fair wage.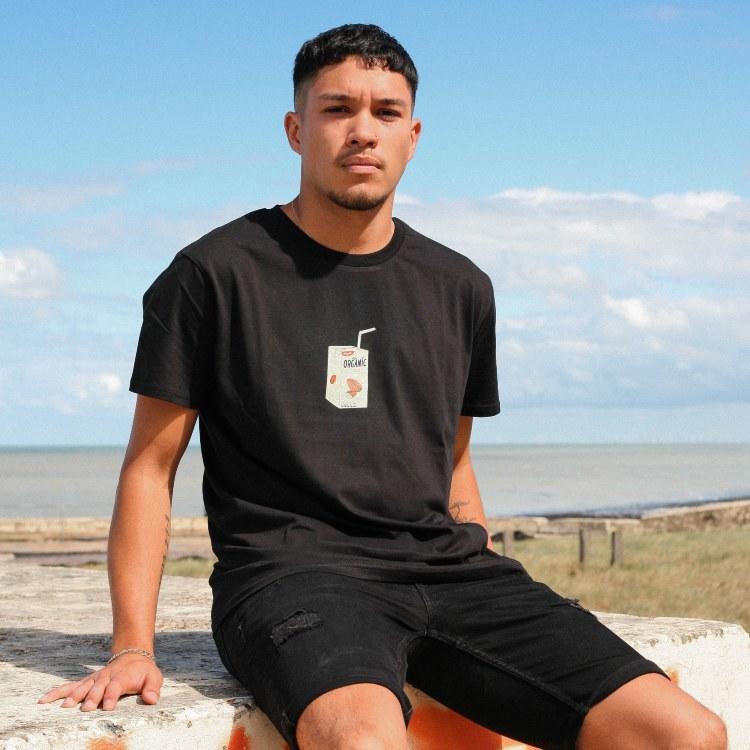 A Heikō Clothing piece we love: We are so drawn to all of Heikō Clothing's t-shirts with their fun and stylish prints. One we particularly love is the Almond Milk Addict Organic T-Shirt. All their tees are unisex – just another reason to love them!
5. LAW Design Studio
LAW Design Studio is another Glasgow-based small batch brand, created by Gillian McNeill, who grew disillusioned and concerned when working for high street brands with their throwaway culture and questionable ethics.
The concept with LAW is to create a stylish yet functional capsule wardrobe which is timeless and rooted in principles of high-quality eco-friendly clothing. All items are made from organic cotton and linen.
LAW clothing is made to order in Glasgow, so there's no wastage. A real benefit of this is that you can even vary the hem length!
What's more, LAW runs a circular process, encouraging shoppers to 'close the loop' of waste, by returning no longer worn items to the studio to revive and resell, giving you a discount in the process.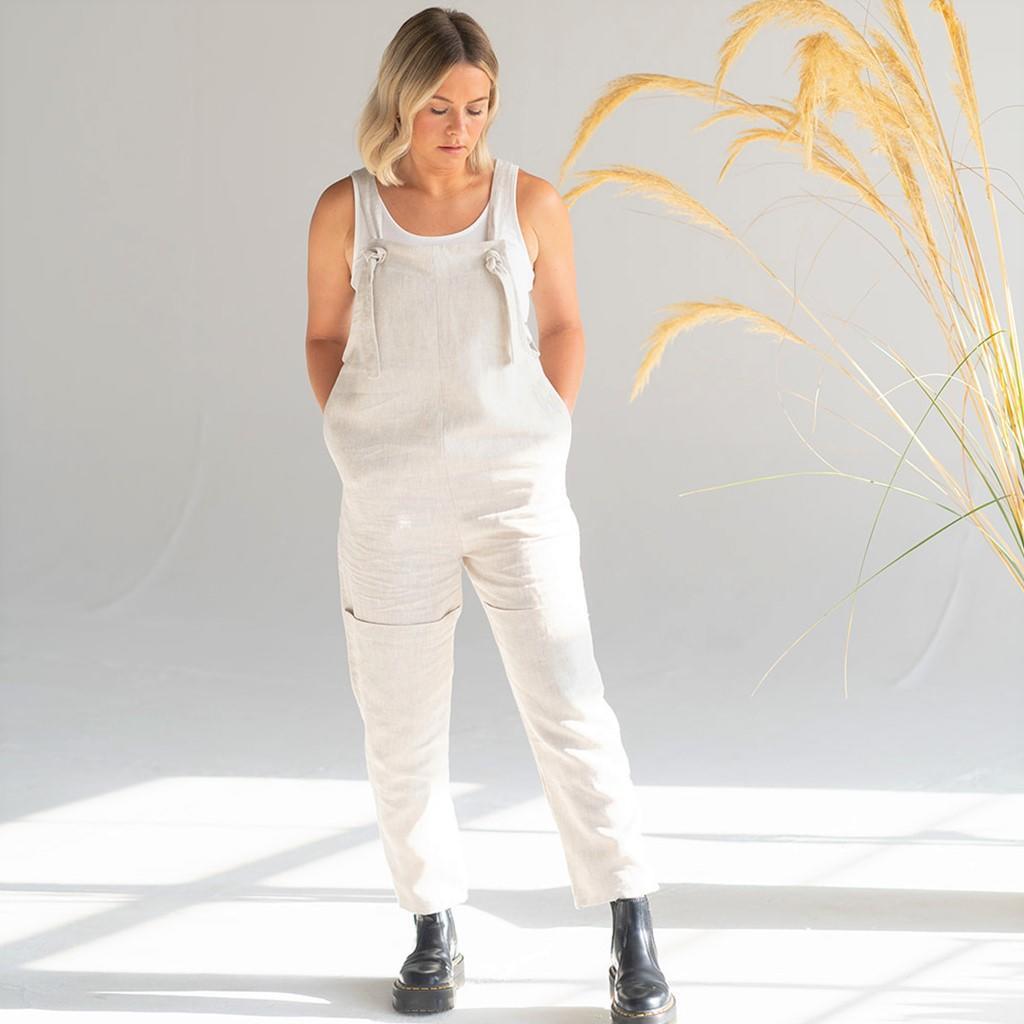 A LAW piece we love: These gorgeous LAW Charlie Linen Dungarees are wonderfully stylish and comfy, perfect for mooching around.
At Wearth, we champion sustainable fashion brands here in the UK, bringing small collections under one umbrella so that you get choice without compromise to your principles. Browse lots of other ethical brands in our sustainable fashion shop.
---