27

Apr

Best tote bags for shopping, travel and work
At Wearth, we have a thing about bags. We love them. We particularly love a tote! A tote bag is versatile, stylish, hard-wearing, and so easy to use. Of course, there's the added bonus that tote bags replace the single-use and plastic variety, and that really makes us happy.
But we know that there's a lot of variety when it comes to totes, so here we've gone through and selected the best tote bags for different purposes. All of our bags are vegan and ethical, so sit back and take your pick.
Best shopping tote bags
When it comes to shopping, you probably need a selection of tote bags. You need the big and spacious, super hard-wearing variety to take large and bulk items. In addition, you probably also want a smaller bag that can be stashed in your handbag, car door or pocket for those smaller dashes to the shops.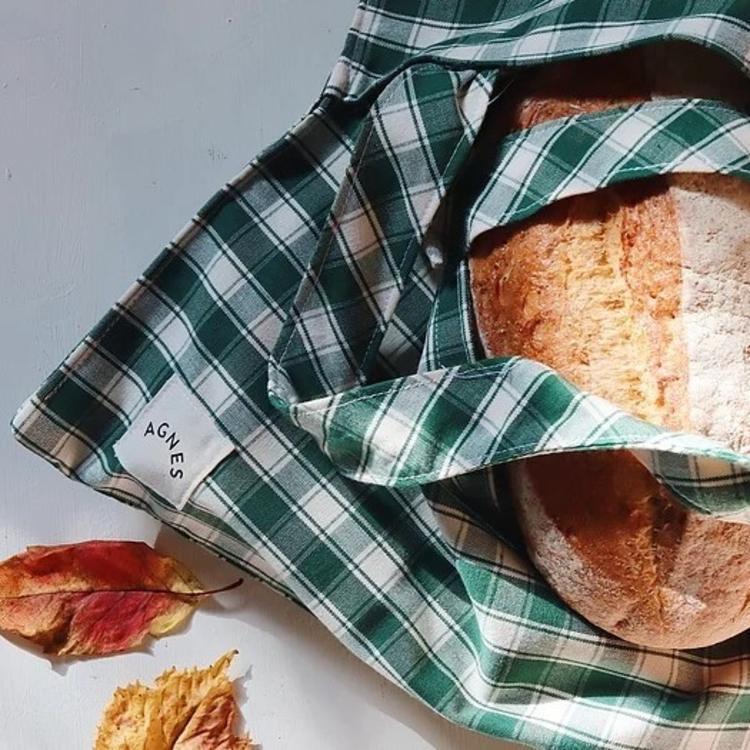 Our pick of the best tote shopping bags are:
This classic tote is perfect for a small shopping trip which may include heavy items. Its minimal design belies its versatility. It's one of the best vegan tote bags simply because it is unabashed and just gets on and does the job. The handle is the perfect length for popping over your shoulder, even when it's full.
Lightweight and easy to put into your handbag, this carrier tote is excellent, practical and perfect for nipping into a shop on your lunch break or way home.
Green Island Large Canvas Shopping Bag
Made from GOTS certified organic cotton, large shopping totes don't come better than this. Its boxy shape makes it brilliant for a large shop. It's even got two internal pockets so you won't drop your keys to the bottom! And if you find that this becomes your new favourite bag for everything from beach days to going to the gym, we'll forgive you!
Best tote bags for work
Of course, your list of requirements when it comes to a work bag may differ from the next person's. However, a tote gives you a roomy bag that can fit in everything that you need. But you'll also need it to look professional and stylish.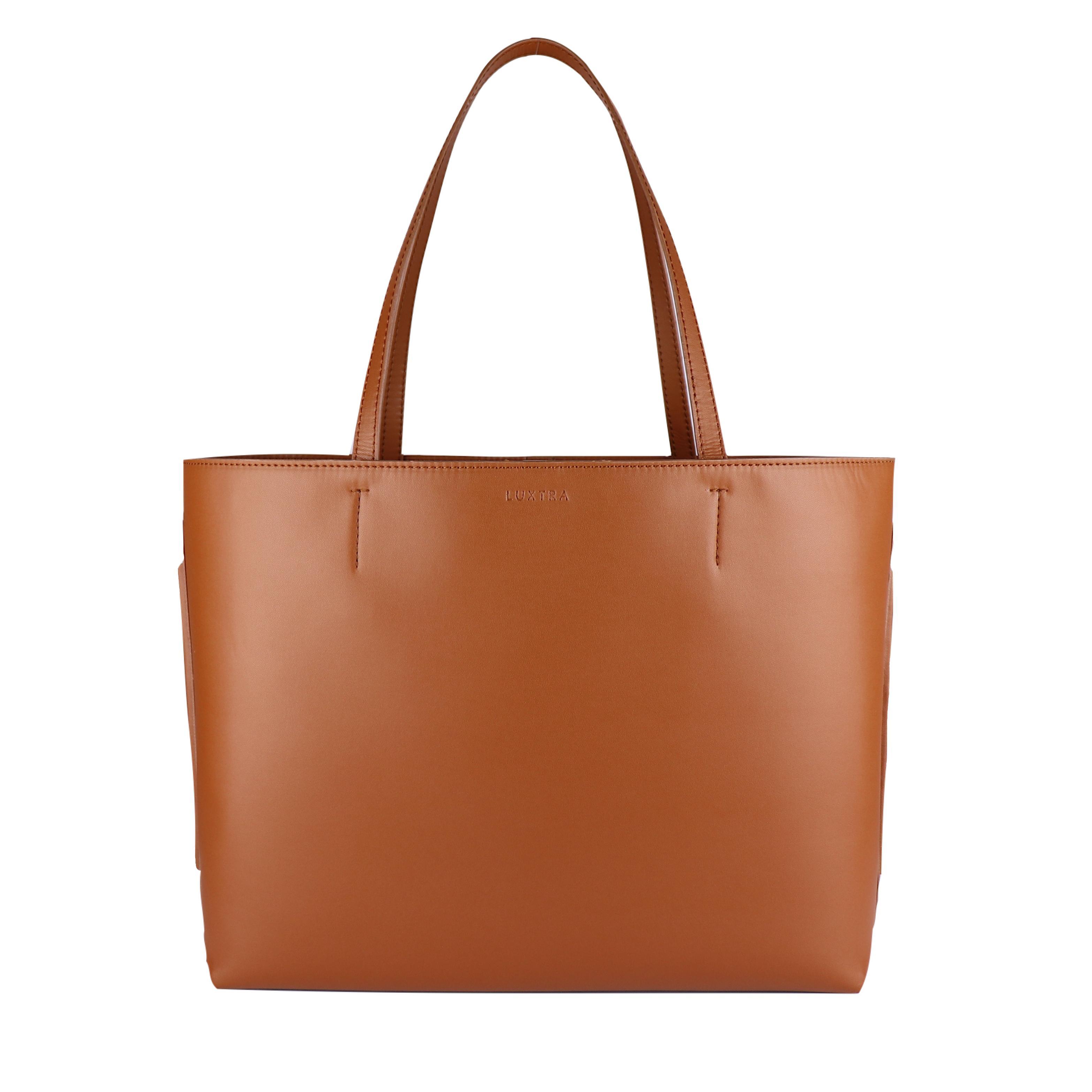 We've got three top contenders for the best tote bags for work. It's down to you to decide which one suits your work lifestyle best:
Morcant Organic & Recycled Tote in Black
Simply stylish, this black tote is big enough for a laptop (15") and can comfortably take an A4 notebook. But it is still lightweight whilst remaining durable. It's made from organic cotton and recycled polyester. This is undoubtedly one of our best affordable tote bags for work.
Professional city workers will find that the Maya Tote goes with pretty much every outfit and ensures a sleek and chic look. Italian made, with E-Ultra (a bio-based leather alternative), you benefit from a zipped bag with four internal pockets. There's plenty of room for everything you need for your working day, from a reusable coffee cup to your pads and pens.
Before July 'Everything is Connected' Embroidered Tote Bag
Eminently practical, this large tote could easily be used for shopping but we think it makes a great work bag for those who have to lug a fair amount of stuff around, such as teachers! It's made with dead stock recycled natural cotton.
Best tote bags for travel
When it comes to travel you need a tote bag that's up to the rigours and demands of use, but also comfy to carry, spacious, and looks great. We recommend choosing a tote with a zip for travelling as it simply makes things easier and more secure.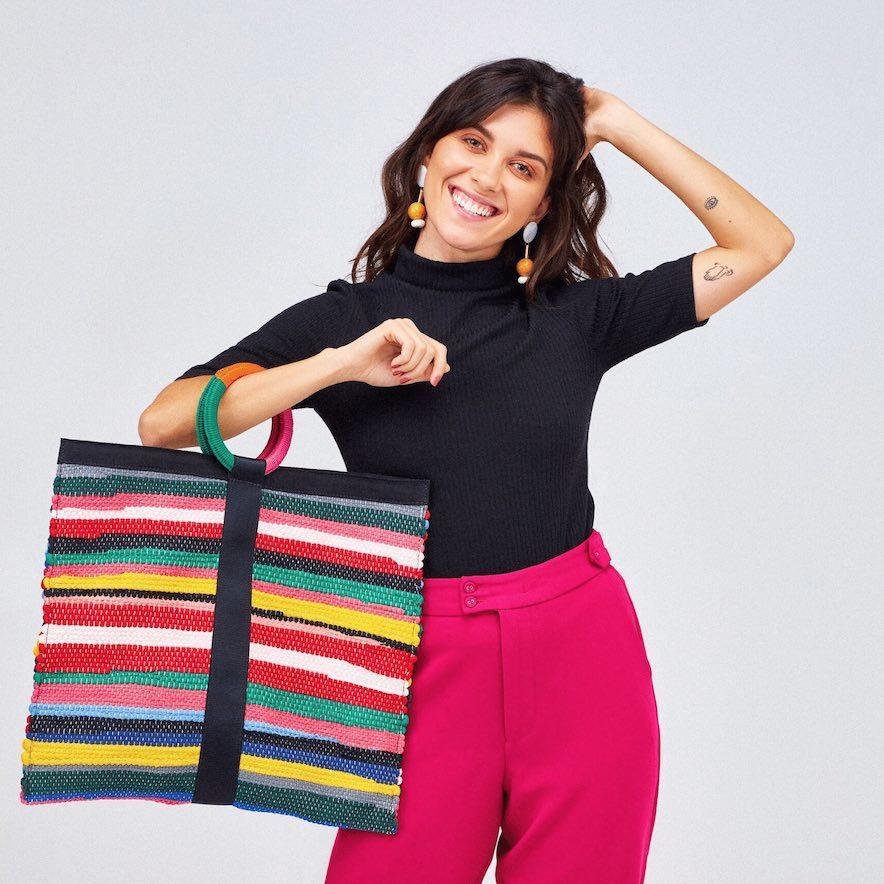 We've got two favourites:
Tikauo Recycled Cotton Sakana Tote Bag
One of the best canvas tote bags full-stop is this adorable Japandi style and design. It's minimalist, but captivating, and it's a really strong bag. The reinforced handle means that even if you end up having to stuff it full, you'll find it comfortable to carry and it'll be up to the job.
From Belo Lucia Recycled Tote Bag
Make a statement whilst you travel with this vibrant and versatile bag. It's great for day trips or as hand luggage on longer excursions. This innovative eco design has been widely recognised and with good reason. We also love that this bag can be worn over the shoulder, on the arm, or across the body.
Best men's tote bags
Tote bags aren't just for the ladies! Savvy men recognise that totes are handy for everyday use. Fortunately, we've got a fabulous selection that are unisex and will suit the gents too.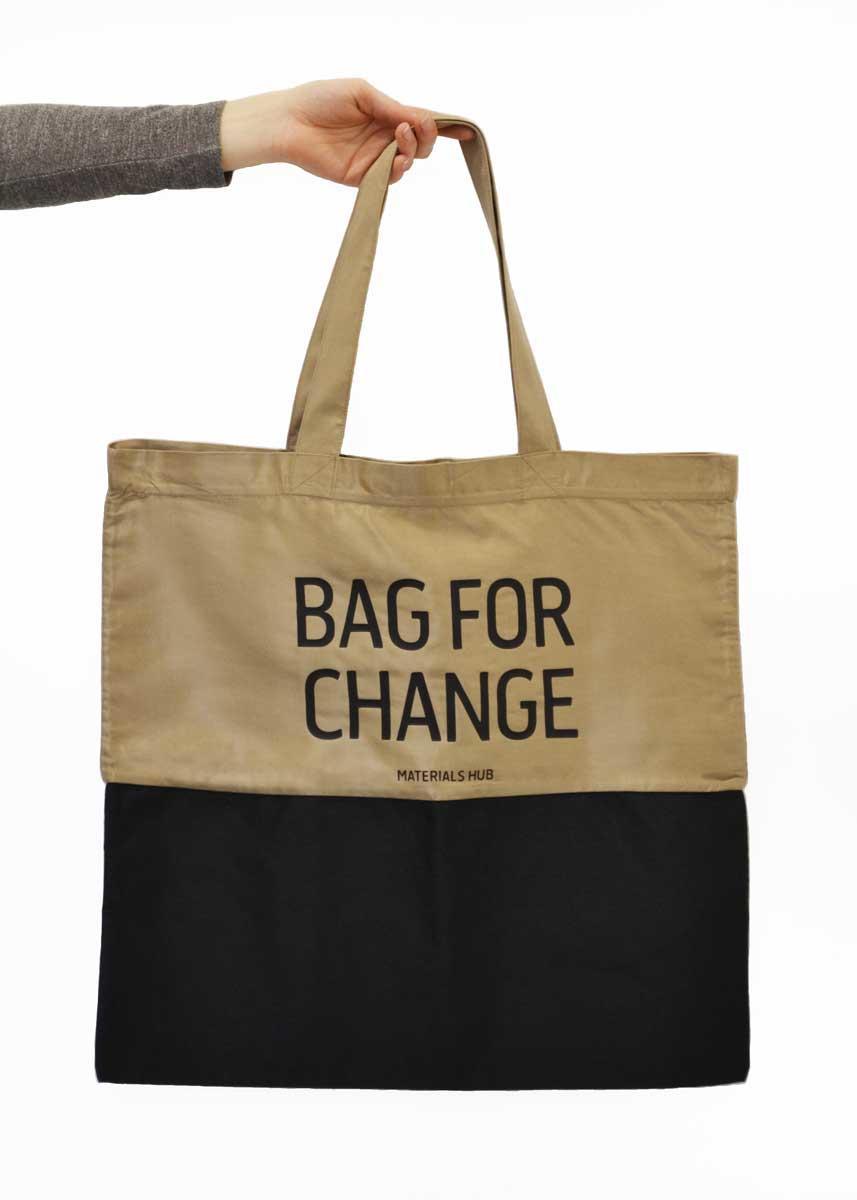 Our top picks are:
From Belo Leka Recycled Tote Bag
Award winning, this remarkable and classy tote is designer made, spacious and yes, it features recycled seatbelts! Also in the making of this bag are recycled plastic bottles which would otherwise be destined for landfill. It's a large bag and can be worn across the body or over the shoulder.
Made using excess cotton canvas, this is a tough everyday bag which is durable and functional. It was also showcased on Blue Ollis' Zero Waste Gifts Video.
Best everyday tote bags
When it comes to the best everyday tote bags, you want something simple and affordable.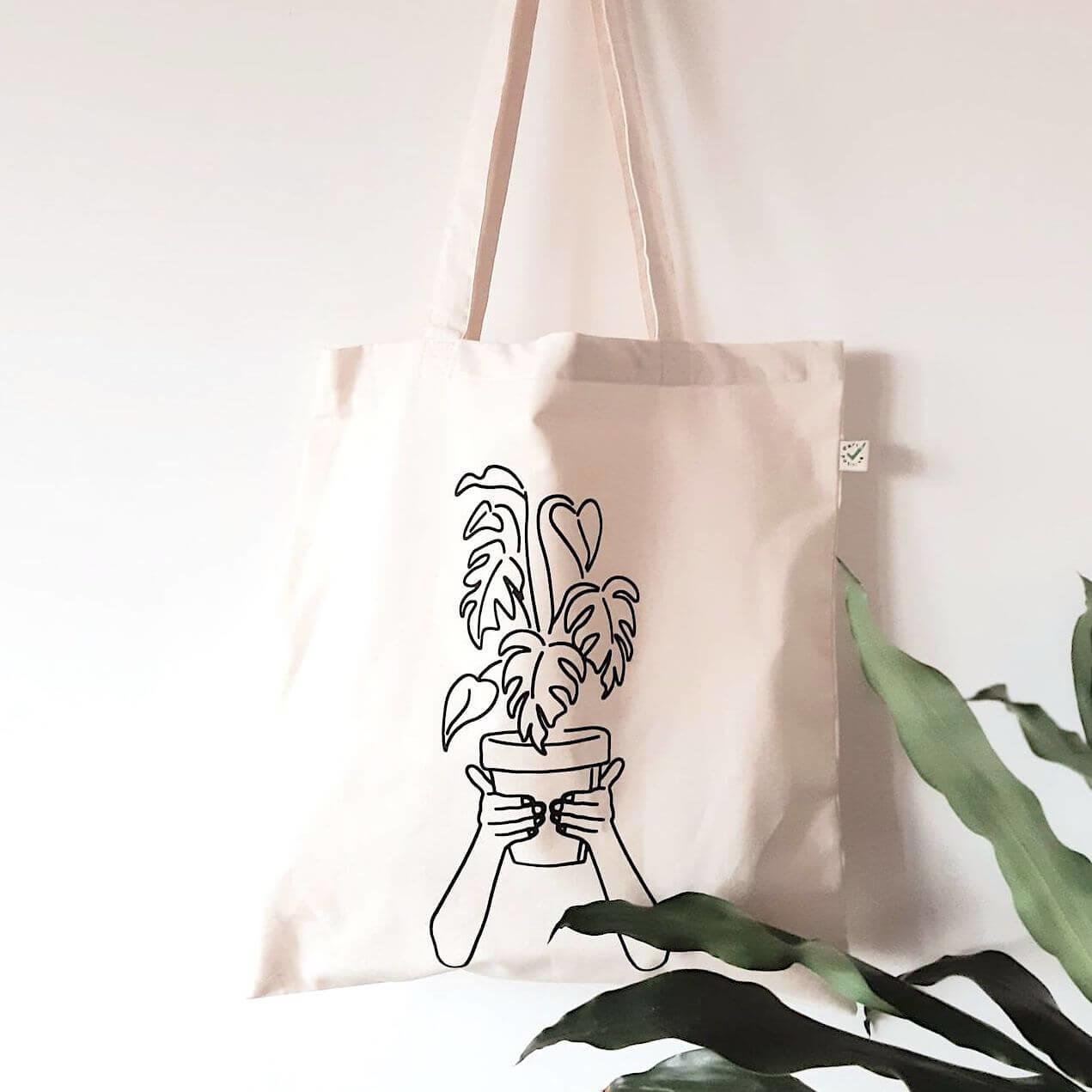 We've got lots of choice for you, but two classic affordable totes are:
Made using 100% recycled cotton this is an 8kg volume durable bag that's great for daily use. It's ultra-classic, and can be used for pretty much anything.
Artful Sonder Plant Lovers Organic Tote Bag
Buying this bag isn't just affordable, vegan and eco-friendly, but it leads to two trees being planted. You can't argue with that!
Choose from our full selection of bags. We're sure that you'll find a tote that's perfect for your needs, whether that's for shopping, travel or work, or simply the everyday calling of the need to carry stuff!
---