12

Feb

Best Zero Waste Stores in London and Beyond In The UK
For our second part of our conscious blog spotlight, London-based eco blogger, Kieran Pollitt (a.k.a. the semi-sustainable man) gives a run-down of the best zero waste stores in London and an insight into what other plastic-free shops are available in the UK. (Updated June 2018 to include the latest zero waste stores near you)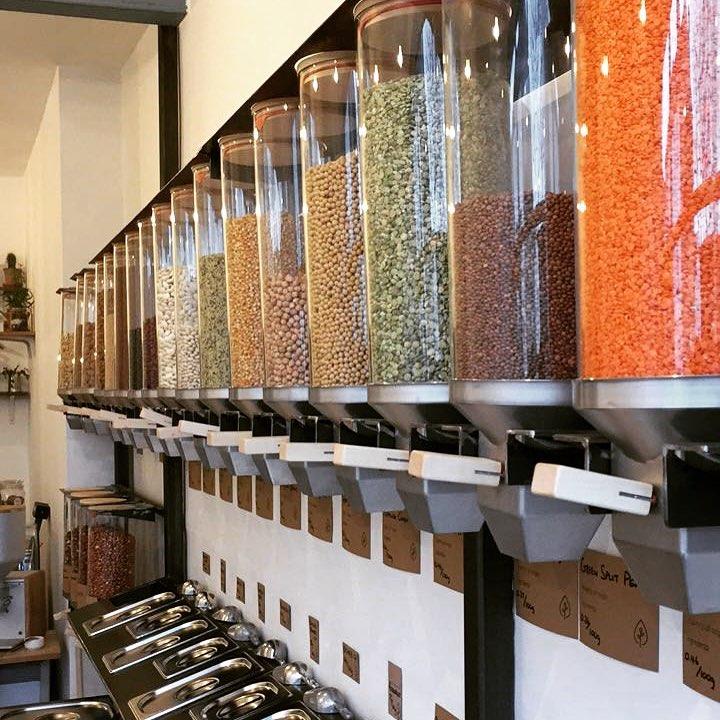 Photo from Kieran's recent visit to Hetu, London.
Zero waste (ZW) has become a buzzword in recent times in the sustainability/environmental bubble. To live a less wasteful or "zero waste" lifestyle is to reduce the amount of products that you use that get sent to landfill. If you are interested in learning more about how to do this better, check out Wearth's first blog post on the "The Five R's to Zero Waste".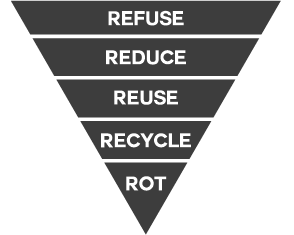 What is a zero waste store?
Zero waste stores help people to live a more zero-waste lifestyle by eliminating unnecessary packaging. They do this by stocking bulk products in large dispensable containers or jars (as shown in the picture from my recent visit to Hetu). You can usually tell if you are in the presence of a zero waste shop if they have a wall dedicated to glass dispensers all filled with an assortment of dried pastas, grains, beans and nuts.
How it works?
To avoid waste, you bring your own containers, whatever they may be: paper bags, plastic bags, plastic bottles, glass bottles, glass jars etc.
The process varies from store to store but is straightforward (often using a self-weighing system). Before getting carried away like an adult in a zero waste shop, you have to weigh your empty container, and write the weight on the jar. You then fill these containers with all the zero waste goodies your heart desires. Your container is then re-weighed by you or the shop, and then you pay. Easy as that!

Photo – Earth. Food. Love
Where are they?
Zero waste stores are a worldwide phenomenon, however there are some countries where they have become more prevalent than others, such as in areas of Australia and Canada (numbers).
At the time of writing, zero waste stores in the UK are few and far between. This is set to increase in the coming year. Here is an overview of a selection of zero waste stores dotted around London and beyond. This is by no means a comprehensive list and there may be small scale zero waste stores or aisles inside shops, across the country.
Unfortunately, these zero waste shops are not accessible to everyone yet, but hopefully sooner rather than later we can all have better access to shop package free.
Hetu, London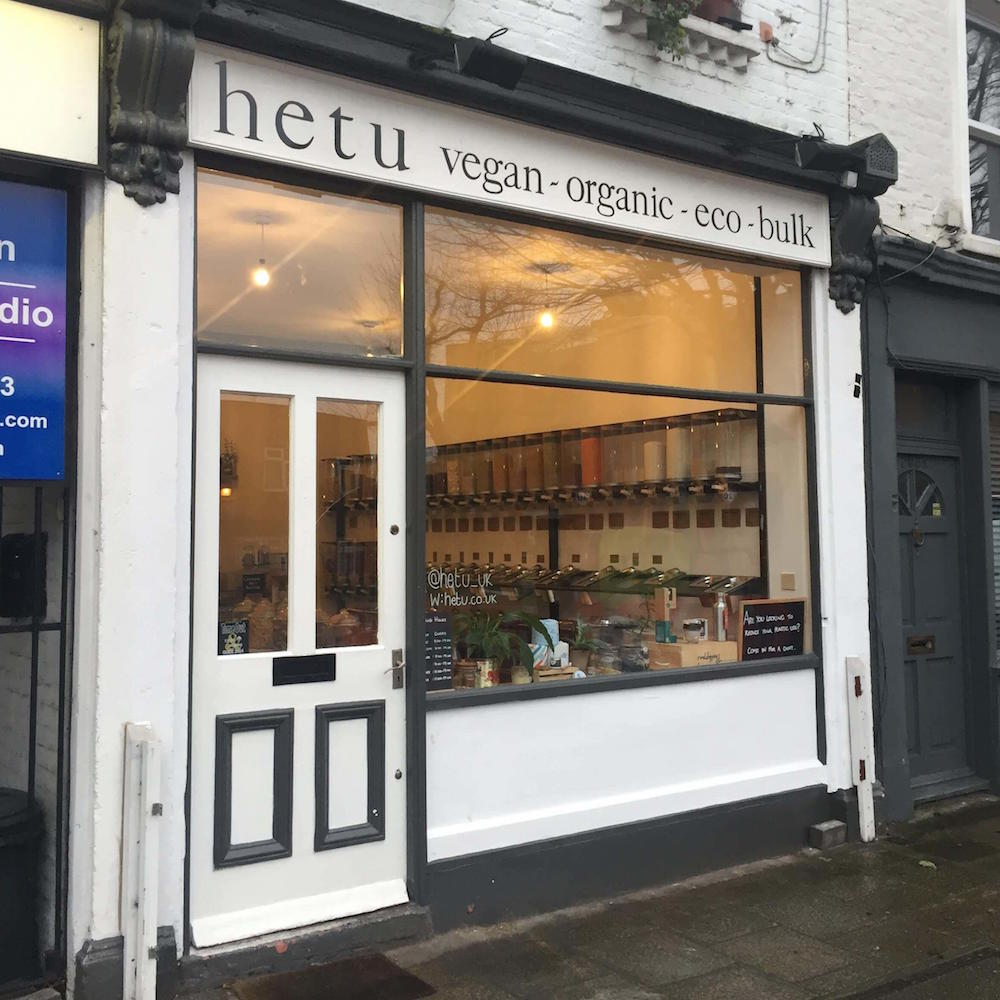 If you are like me and a bit of a zero waste lover, then you could easily find yourself getting lost in the store for up to an hour! Hetu will always hold a special place in my heart as It was my first zero waste shopping experience.
Established in September 2017 and located a short walk from Clapham Junction Station, Hetu is hidden gem, drawing people in from the dreary and cold, winter days in London with it's bright and charming layout. The shop has a number of different products including: herbs and spices, zero waste accessories, bathroom and beauty, cleaning product and food dispensers. If you get the chance to pop in and feel like treating yourself, grab some chocolate covered almonds, they are delicious.
Hetu was founded by Laura, who during her five years in Australia was introduced to the concept of zero waste. When returning to the UK she realised there was a serious lack of these shops around and Hetu, the vegan zero waste store was born. Laura works to ensure there is an open dialogue with suppliers to continue to remove any packaging from products that aren't zero waste.
Although it is a small shop, it packs a punch.
Philosophy: To have the health and well-being of the planet and all its inhabitants at the core of everything we do.
Fun Fact – Hetu means purpose in Hindi
Address: 201 St. Johns Hill, London SW11 1TH
Bulk Market, London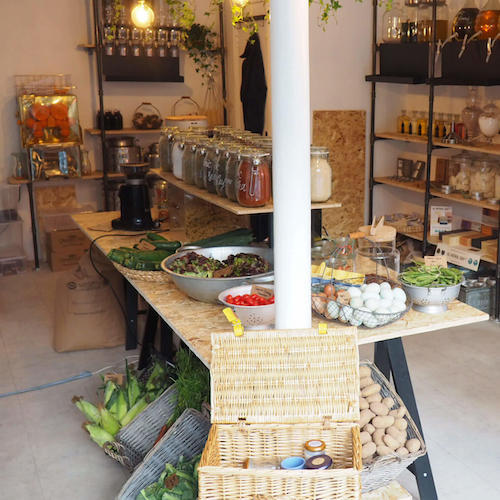 Bulk Market initially started as a pop-up site through crowdfunding and earned the accolade of London's first zero waste shop, opening on August 26th 2017.
In a largely globalised world, Bulk Market astonishingly sourced all of its 200 products within a 50-mile radius and their stock was also free from big name brands. Caldironi, the owner of Bulk Market even produces some of the products herself. Some of the products are sourced from local social enterprises, co-operatives and community farms.
Their pop up site has now come to a close, but due to the success it experienced they are currently undertaking a second round of crowdfunding on INDIEGOGO to make this dream a reality. The store would also look to include a composting scheme for customers to use. Watch this space zero wasters.
Caldironi - "We apply the principles of avoiding-reducing-reusing-recycling-composting to our business model, which means that we end up with very little rubbish to deal with."
Philosophy: Bulk Market® is a social enterprise on a mission to tackle food and packaging waste, supporting suppliers who are making a difference to people's lives and the environment
Address: Unknown… for now (oh, how mysterious)
Unpackaged, London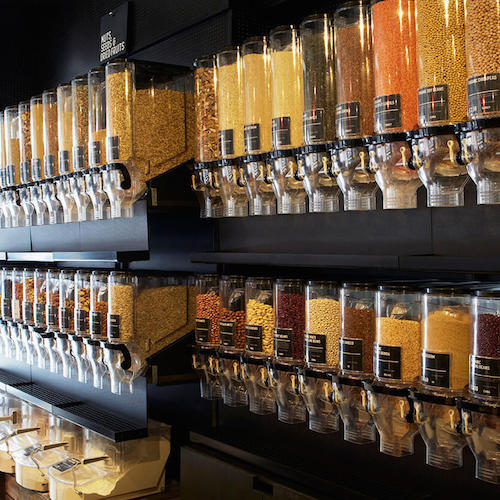 Unpackaged was one of the earliest adopters of this type of shop, way back in 2007, offering a solution to the reduction of packaging by offering bulk shopping.
Bea Johnson (ZeroWasteHome) described the original Unpackaged shop as the "first bulk store in our modern era". It has also provided a blueprint or example for hundreds of bulk stores around the world.
As an individual store it closed in 2013, however, since 2015 it has become a prominent concession within three Planet Organic stores. Helping to expand the reach of zero waste sores in London.
Addresses (Planet Organic stores):
111/117 Muswell Hill Road, Muswell Hill, London, N10 3HS
22 Torrington Place, London, WC1E 7HJ
42 Westbourne Grove, London, W2 5SH
Earth Food Love, Devon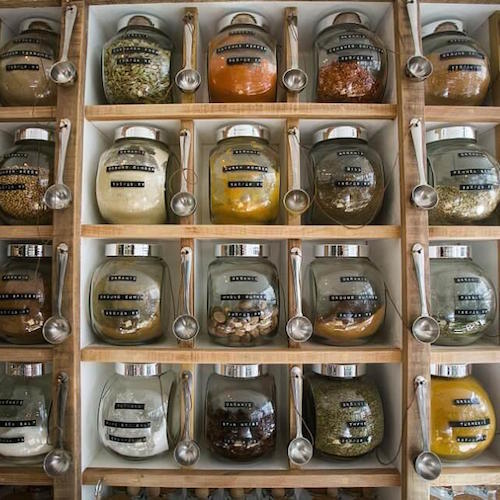 Earth Food Love had to make the list. Established in March 2017 by Nicola & Richard, upon its arrival Earth Food Love was the UK's first and only organic zero waste shop. They were followed by other stores however, not all of these are 100% organic like Earth Food Love.
A shop truly for the community and educating, they provide guidance on their website for those interested in setting up a zero waste shop themselves.
If you are also interested in seeing how prices compare between zero waste and supermarkets, they provide a pricing list of the products they stock.
Earth Food Love has over 100 organic, loose, self serve food products. Including cereals, pulses, legumes, beans, grains, nuts, seeds, dried fruits, dried herbs, dried spices, loose-leaf teas, flour and sugar.
Philosophy: We want to live in a world where consuming doesn't have to cost the earth! Focusing on creating a better future, we decided to look back to the past, where eating real food with minimal packaging was normal practice. We believe returning to these simple ways will benefit not only our health, but the planets too.
Address: 101 High Street, Devon, TQ9 5PF
Natural Weigh, Wales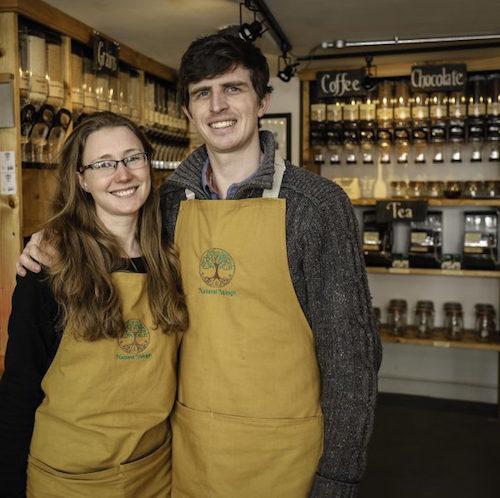 Wales' first zero waste store launched in Crickhowell in 2017 with a wide range of plastic-free & organic products.
Natural Weigh is run by Robin and Chloe with the mission of creating a store with a range of plastic-free alternatives for everyday shopping.
They sell organic & additive free food to help people reduce the amount of plastic consumed and discarded into our environment.
Philosophy: There's no PLANet B
Address: Shop 1, Corn Exchange, 54 High St, Crickhowell NP8 1BH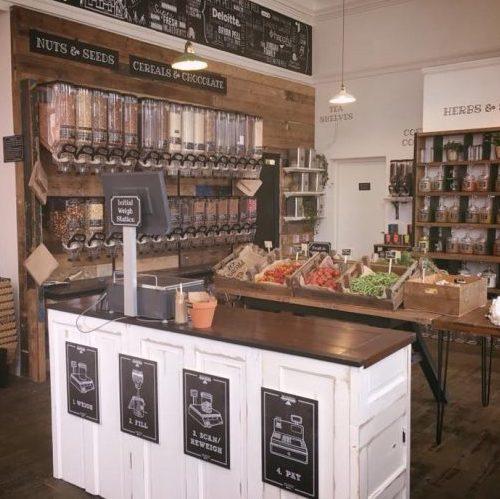 Birmingham's first zero waste supermarket opened on the 16th June after a successful crowdfunding campaign.
The shop is the brainchild of Dr. Thomas Pell, who decided that he wanted to create a store which helped solve the amount of plastic produced from domestic sources.
The result of a lot of work and planning is Clean Kilo, a bulk market which sells a wide range of plastic-free products including cereals, pasta, workout supplements speciality tea and frozen treats. They encourage to bring your own containers but they also have a wide range of jars on sale.
Philosophy: 'There is currently no viable scientific solution to remove plastic from the ocean, there is only one realistic solution: to reduce the need for single-use plastics. This doesn't just mean plastic cutlery or coffee cups, but also the plastic surrounding almost every product you buy from a supermarket'.
Address: One Gibb Street, Birmingham, B9 4AA
Zero Green, Bristol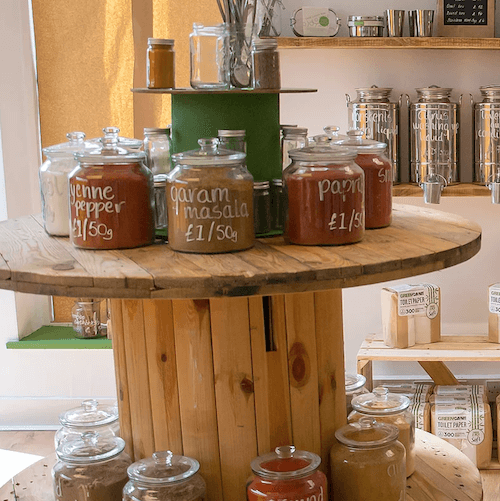 Bristol got its first bulk store which opened in Bedminster in March 2018.
The store was opened by Lidia & Stacey who became frustrated by the amount of plastic used in everyday products and decided to do something about it.
Their emphasis is on stocking locally sourced food, tea, dried fruit, home essentials & reusable lifestyle products. Even their business cards are made from repurposed old t-shirts!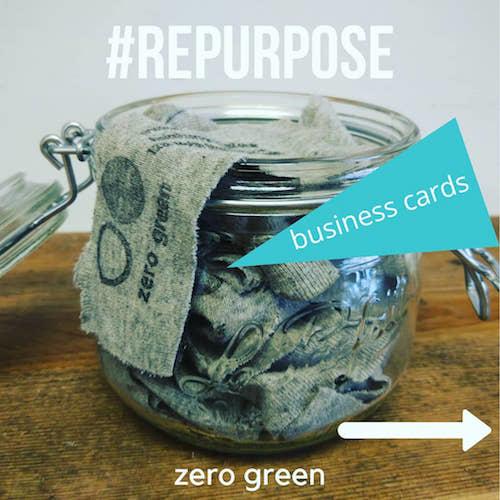 Philosophy: Buy In Bulk, Buy Local.
Address: 12 North St, Bristol BS3 1HT
The Refill Store, Cornwall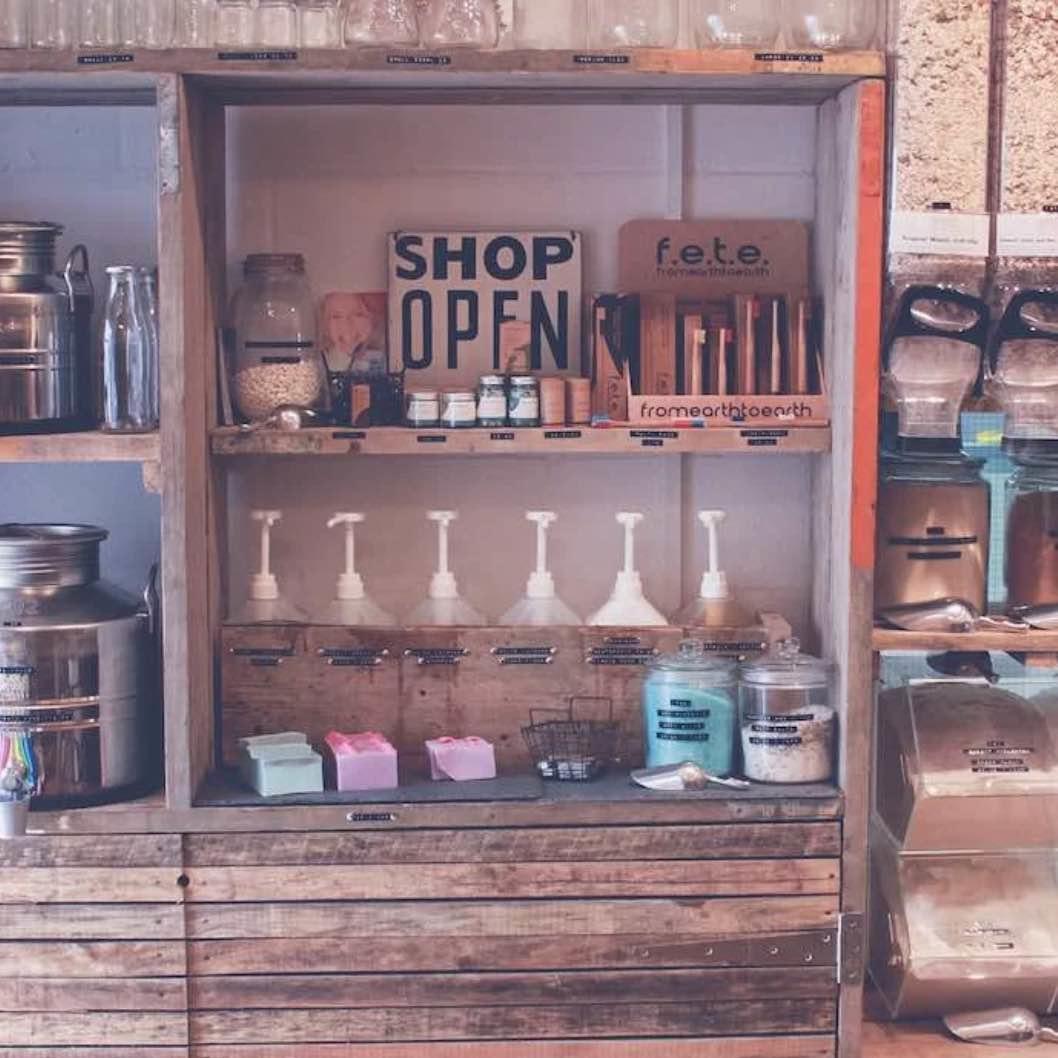 The first Refill store opened on 11th May in Truro Located in Lemon Street Market.

Founded by 'two Cornish mums who have a passion for the coastline and countryside, while out on a regular run together the concept of The Refill Store was born'.
'The ReFill Store will offer an alternative allowing consumers to reuse and refill to cut down the single-use plastic that currently surrounds our food, giving the opportunity to buy store-cupboard essentials loose across a range of budgets'.
Philosophy: Small steps to big change.
Address: Lemon Street Market, Lemon St, Truro TR1 2QD.
By The Gram, Brighouse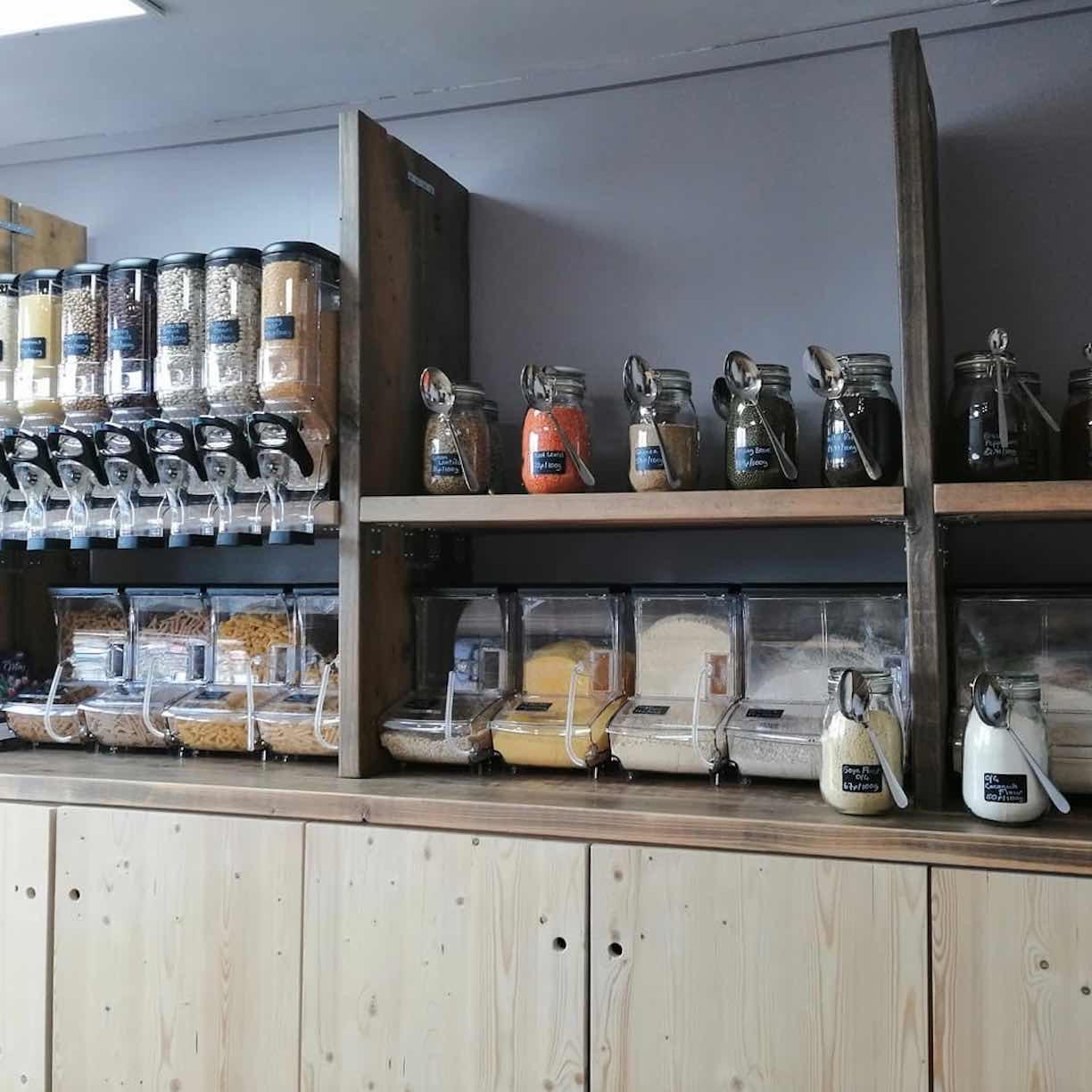 The first shop in the Brighouse area to offer zero-waste shopping.
'This idea started off as a small hobby, which turned into a pop-up shop and then, after finding permanent premises, a lovely Zero Waste shop'.
All By The Gram's goods are priced by weight, which means that you can buy any quantity you like. There is no limit. They have a good range of cupboard staples as well as a liquids refill section.
Philosophy: 'We are eager to help others and make this way of shopping accessible to all'.
Address: Unit 5 Kershaws Garden Centre, Halifax Rd, Brighouse HD6 2QD.
By The Weigh, Barnard Castle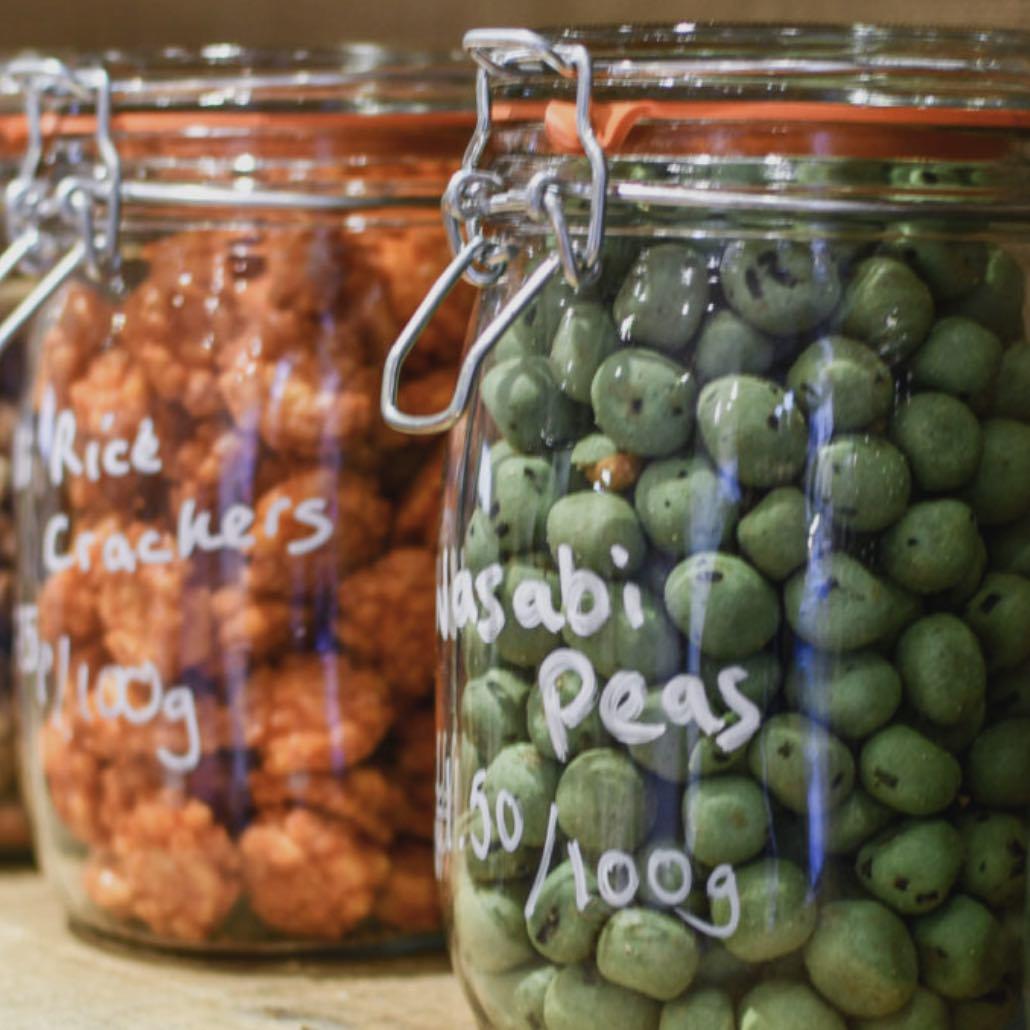 In the beautiful area of Teesdale, founders of By The Weigh aim to help conserve the area by introducing zero waste shopping to the location's visitors.
'We hope to provide the residents of Barnard Castle and Teesdale as a whole with an opportunity to reduce their environmental impact by moving away from unnecessary and harmful single-use packaging'.
Philosophy: 'By reusing and being mindful of our consumption, we can start making a positive change'.
Address: 31a Horse Market, Barnard Castle DL12 8LX.
The Refillery, Edinburgh
Plastic-free grocery and ethical goods store now open in Edinburgh.
In just 1 year The Refillery's customers have saved nearly 120,000 pieces of plastic packaging!
They 'stock a wide range of refillable wholefoods, oils, vinegar's, household cleaning and personal care items'. As well as seasonal organic fruit and vegetable, fresh organic eggs and locally baked fresh bread'.
Philosophy: 'Small actions from lots of people do make a difference'.
Address: 39 Newington Rd, Newington, Edinburgh EH9 1QW.
Jar, Plymouth
After opening in June 2019 thanks to a successful crowd-funded campaign, Jar now provides Plymouth locals and visitors with zero waste, refillable produce.
Since before the founders opened Jar they've been part of a group of zero waste shop owners who collaborate and share ideas about the most sustainable options for the products they sell.
'Our aim is to find better alternatives then you can find in the supermarkets, and always pick the best option we can find while staying affordable'.
Philosophy: Refill, Refuel, Repeat
Address: 38 Looe Street, Plymouth, PL4 0EB
Zero Waste, Eastbourne
Founded as a means to improve the owner's ethical lifestyle journey, Zero Waste aims to practice what they preach, by providing locally sourced produce and zero-waste packaging.
'We knew and had known for a while that we needed to make bigger changes to our daily lives to feel like we were making a difference, climate change wise. One way to do this was to up our efforts in shopping Zero Waste style, plastic-free, refill and local!'.
Founders are focussed on supporting local businesses, stating that it is a huge part of what they do. Their coffee is sourced from a roastery in Littlington, and even procure Menstrual pads from 10 minutes away.
'Other items are a little further afield but everything non-food is from the UK and that means the world to us!'.
Philosophy: 'We are a community after all, with one goal, protect our Earth!'.
Address: 103 South St, Eastbourne BN21 4LU.
Unwrapped, Sheffield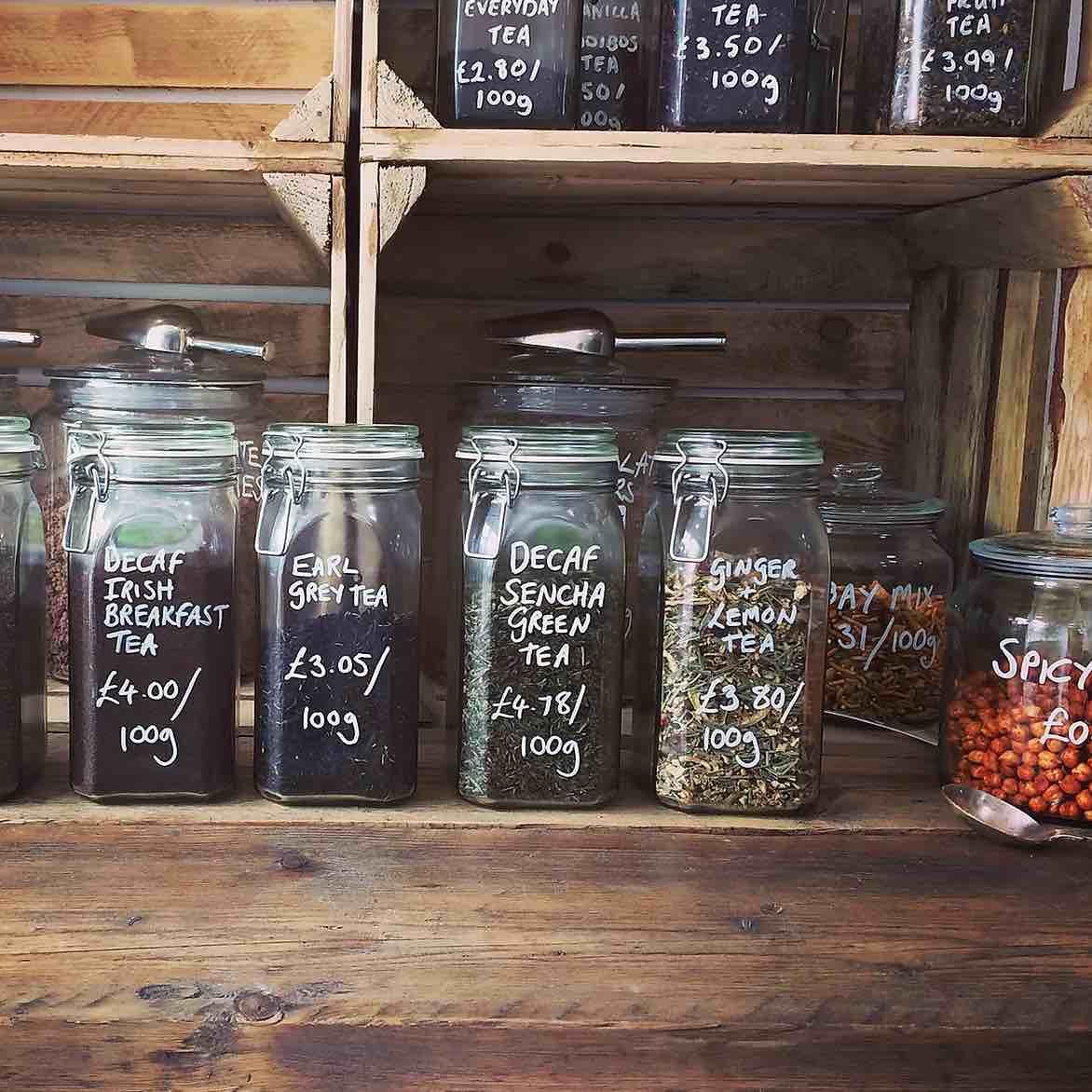 Founded in mid-2017 by Ecology PhD graduates, Unwrapped is inspired by their 'love of nature and all things eco'.
Founders state that Unwrapped is finally the shop they wished existed in Sheffield as being environmentally friendly is often difficult or expensive.
They stock vegetarian and vegan produce alongside household refills and eco-lifestyle accessories.
Unwrapped focusses on accessibility as founders mention how not everyone can purchase 100% organic produce. They state that Unwrapped provides 'most of the weekly essentials and caters to lots of budgets'.
Philosophy: 'We know we can't be perfect, but we will constantly reassess our customers' needs and our environmental goals'.
Address: 152-154 Crookes, Sheffield, S10 1UH.
The Elder Tree Pantry, Manchester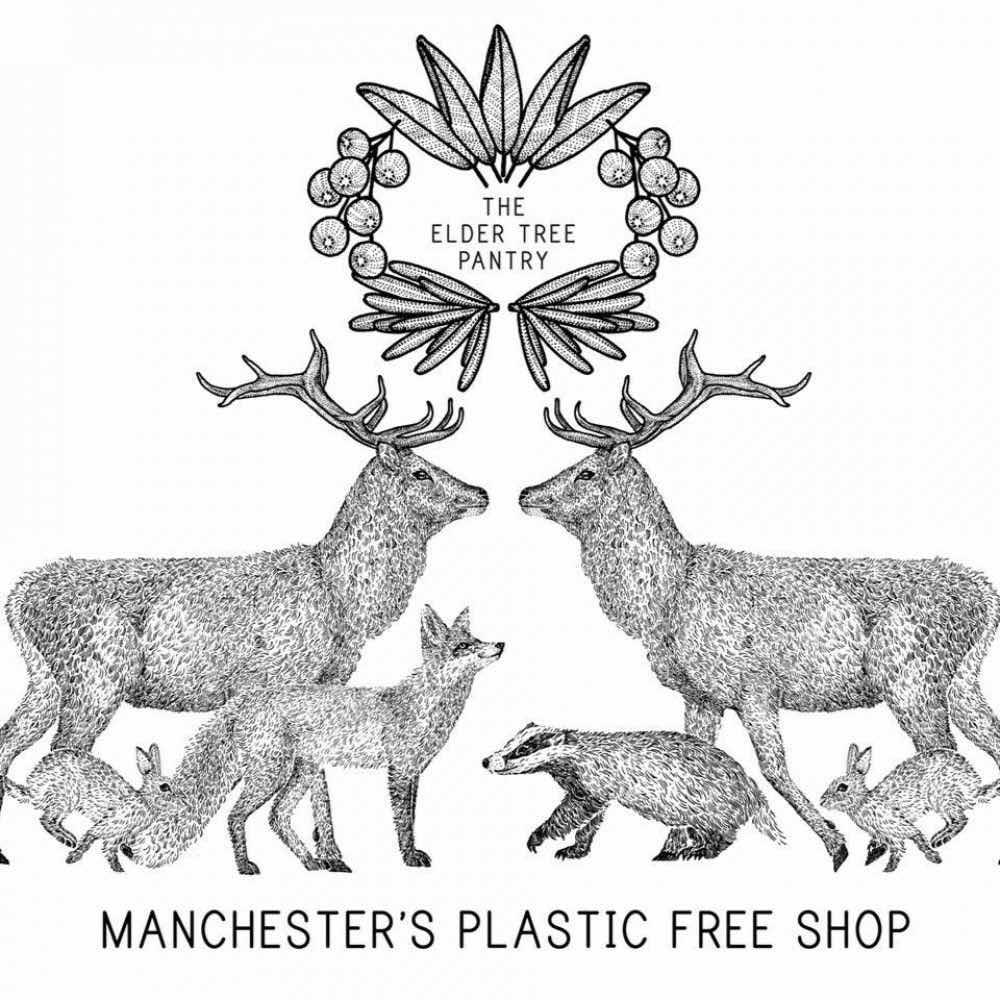 The Elder Tree Pantry is a family run plastic-free, zero waste shop, in the heart of Manchester's City Centre.
Founders of the Elder Tree Pantry are focused on creating a better future by looking back to the past. Bringing back the consumption of real food with minimal packaging, to help benefit the environment and our health.
The Elder Tree Pantry provides locals with a large range of refillable pantry favorites alongside household and hygiene accessories.
Philosophy: 'If you want to see a change, you will have to be that change'.
Address: The Elder Tree Pantry, Unit 444 Raglan St, Hyde, SK14 2DX.
Viva Organic, Cardiff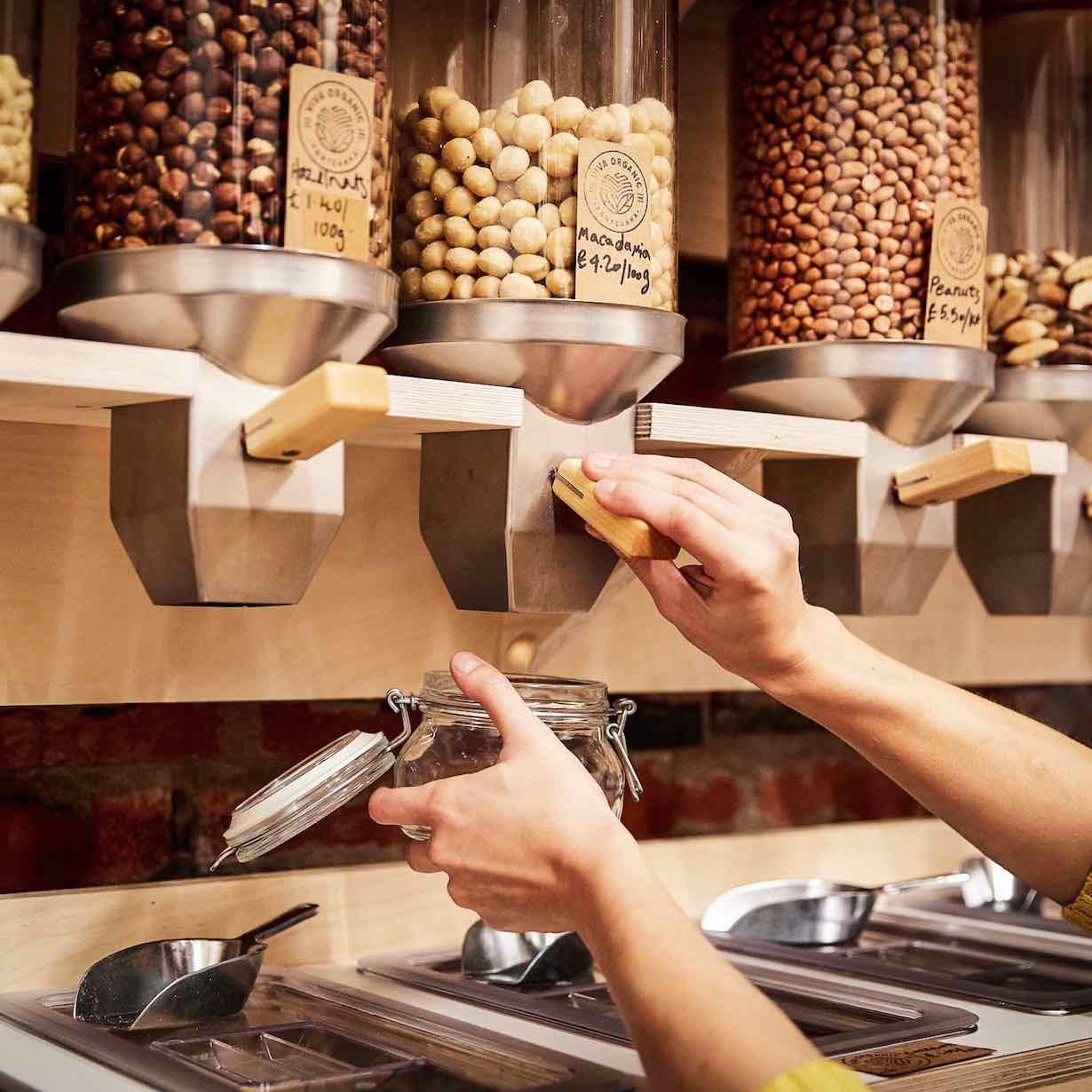 From the obstacle of overcoming founder's food intolerances whilst being conscious of waste and packaging, Viva Organic was born in 2017.
The key elements of Viva Organics business are to provide fresh, organic and local produce and products where possible. As well as passing on savings to their customers by offering bulk wholefoods, unpackaged. Which also aims to tackle plastic packing issues.
Founders state that wellness is central to what they offer at Viva Organic, believing that 'organic food is better for the body and particularly including juices in the diet'.
Philosophy: 'At Viva Organic we are all about balance: the mind, body, and planet'.
Address: 79 Pontcanna St Cardiff CF11 9HS.
Something Good, Newcastle Upon Tyne
By listening to a call for change in today's convenience culture, Something Good was created to help locals live the environmentally-friendly lifestyle that the founder also strives for.
Something Good's mission is to 'be simple and affordable for anyone to make small, sustainable changes towards a low impact, low waste lifestyle'. They believe that everyone should have the chance to live an ethical lifestyle by doing so through the way they shop.
Something good provides Newcastle locals and visitors with a package/ plastic-free pantry, reusable accessories and refillable produce.
Philosophy: Reuse + Refill
Address: 265 Jesmond Road, Newcastle Upon Tyne, NE2 1LB.
Our Top Zero Waste Essentials
Our range of plastic-free lifestyle products sold online, helping to make single use plastic become a thing of the past.
Zero Waste Starter Kit
Complete zero waste starter package by the new eco lifestyle brand, Atlas & Ortus. The kit includes a large organic cotton everyday bag perfect for grocery shopping, glass ecocoffee cup, insulated stainless which keep drinks hot for 12 hours, and a stainless steel food container for food on the go.
The bag is made by Freeset global, a Fair Trade certified organisation based in West Bengal which empower women previously trapped in India's sex trade.
Plastic-Free Toothpaste & Bamboo Toothbrush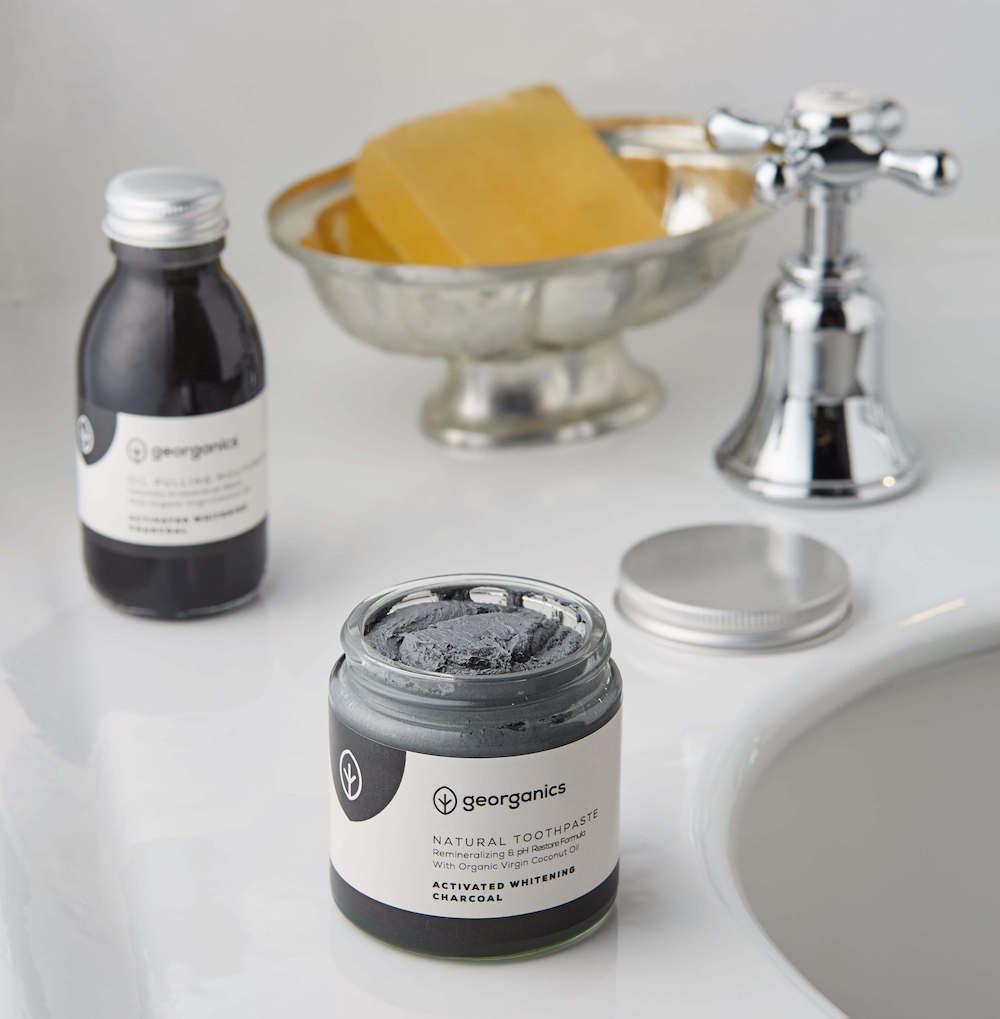 Natural coconut oil remineralising toothpaste, handmade in West Sussex UK. It comes in a reusable glass jar and even the seal wrapped around their jars made from biodegradable cellulose.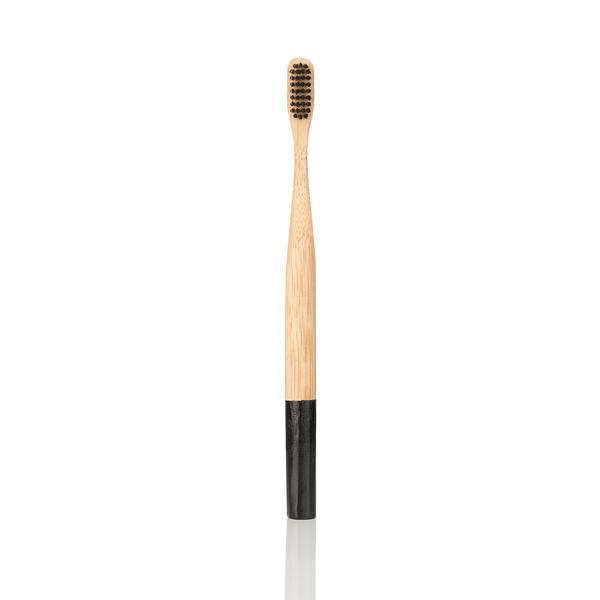 Around 3.5 billion toothbrushes are sold worldwide, most of which end up languishing in landfill. Bamboo toothbrushes offer a natural zero waste alternative, this one comes with charcoal infused bristles.
Washable Makeup Remover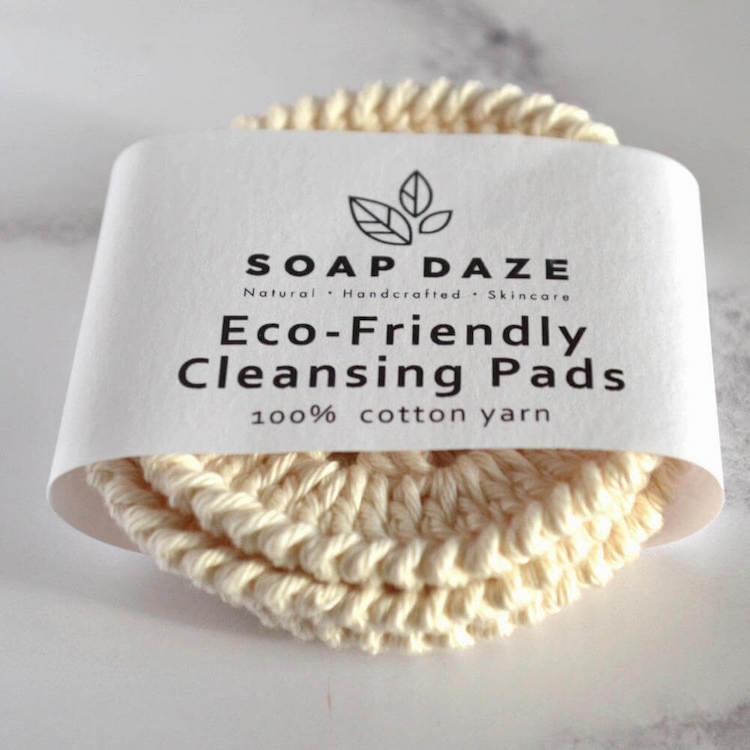 Wet wipes have a devastating impact on the environment and even are responsible for 93% of sewer blockages in the UK! These eco-friendly cleansing pads are a great replacement and are individually handmade in Devon. They can be washed and re-used over and over again.
Stainless Steel Lunch Box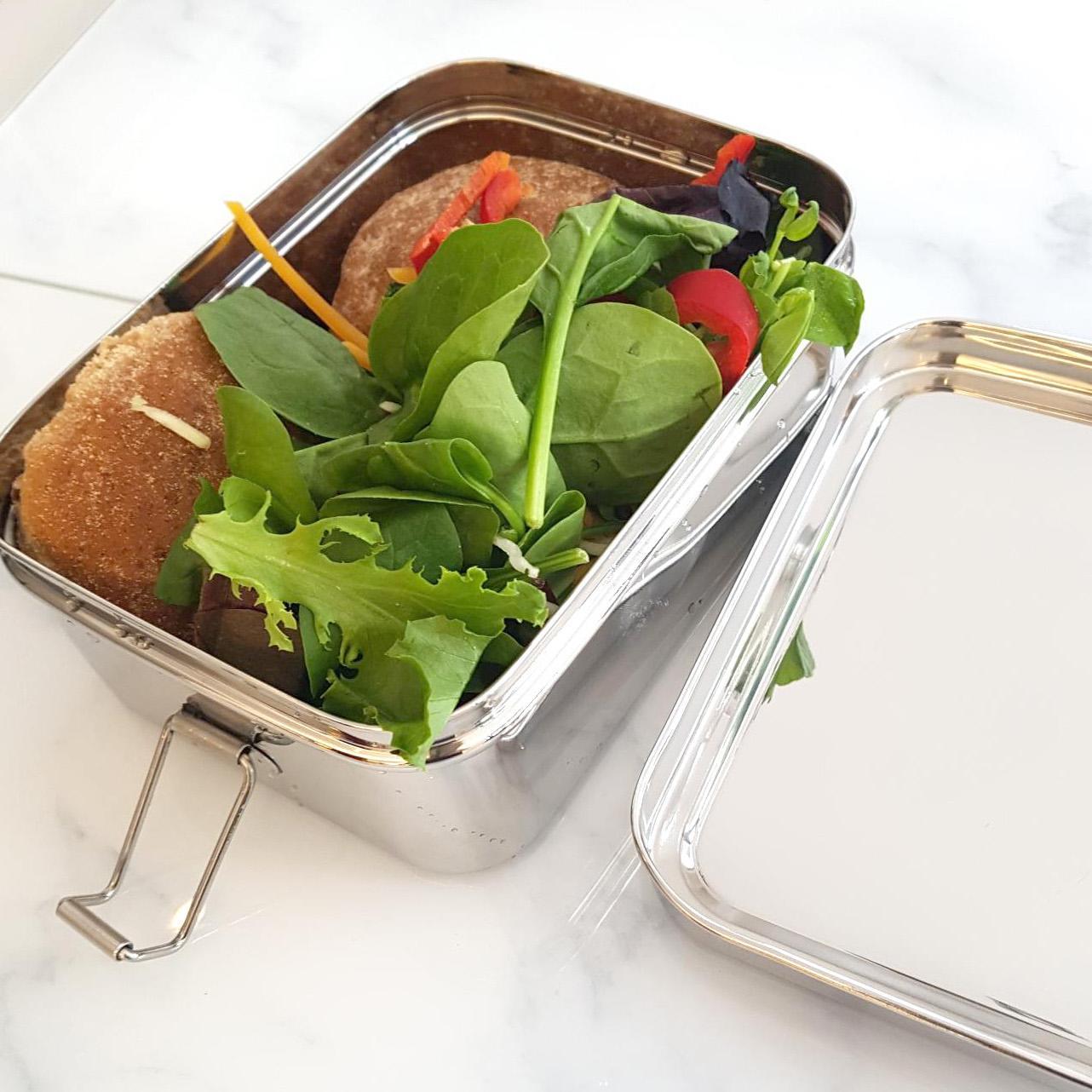 Extra large single layer lunch box with tough 304 stainless steel and steel side clasps for secure fastening.
The large size means you can easily fit a sandwich and snack, making it perfect for eating on the move as well as school lunches or taking it to the office.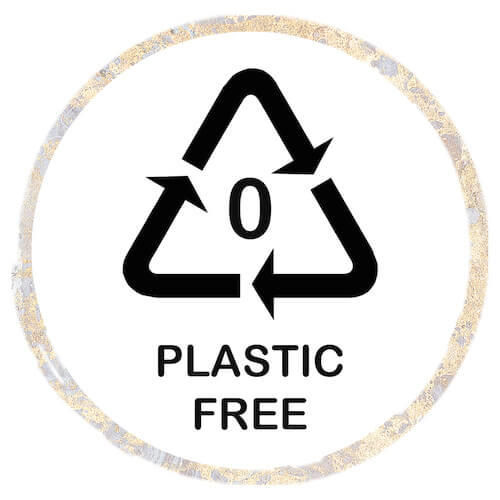 Wearth is an online shopping platform which champions independent UK eco brands. If you are looking to shop zero waste online from beauty products to homewares, check out our shop by values page here. Here you can shop plastic free including the delivery packaging!
Get 10% off your first order with code - ZEROWASTE
We hope you enjoyed reading Kieran's guest blog on UK zero waste stores. You can check out his new blog, the ramblings of a semi-sustainable man here. This includes loads of helpful zero waste tips as well as thoughtful opinion pieces on topical issues like the UK Energy market.
---