14

Sep

Choosing the perfect eco-friendly gifts for environmentalists - recycled & sustainable gift ideas
If you are looking to find environmentally friendly gifts for an eco warrior friend or loved one, then this is the gift guide for you. Here we have selected some of our most popular recycled and sustainable gifts which not only have the environment at their heart, but also are high quality and contemporary UK products. Making it easier to find unique and thoughtful green present ideas for her and him for range of special occasions from Christmas, birthdays or just wanting to treat yourself to something nice!
Natural Soy Wax Candle - £12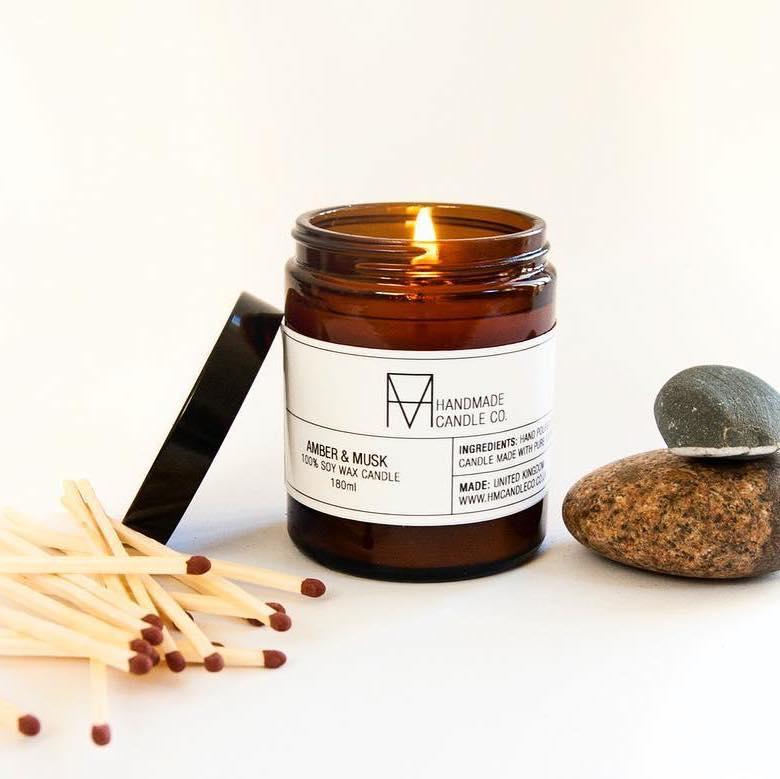 An eco gifts guide would not be complete without featuring a beautiful soy wax candle so we thought we would start with one and this is one by Handmade Candle Co is a nice choice. A lot of candles nowadays are made with paraffin and other chemicals, meaning that they not only are bad for the environment they can also be harmful to your health. This non-toxic candle is a great alternative, it is hand poured in Shrewsbury, UK with natural soy wax and premium fragrance oils. It also comes packaged in a glass jar which can be re-used afterwards.
Recycled Silver Pendant Necklace - £55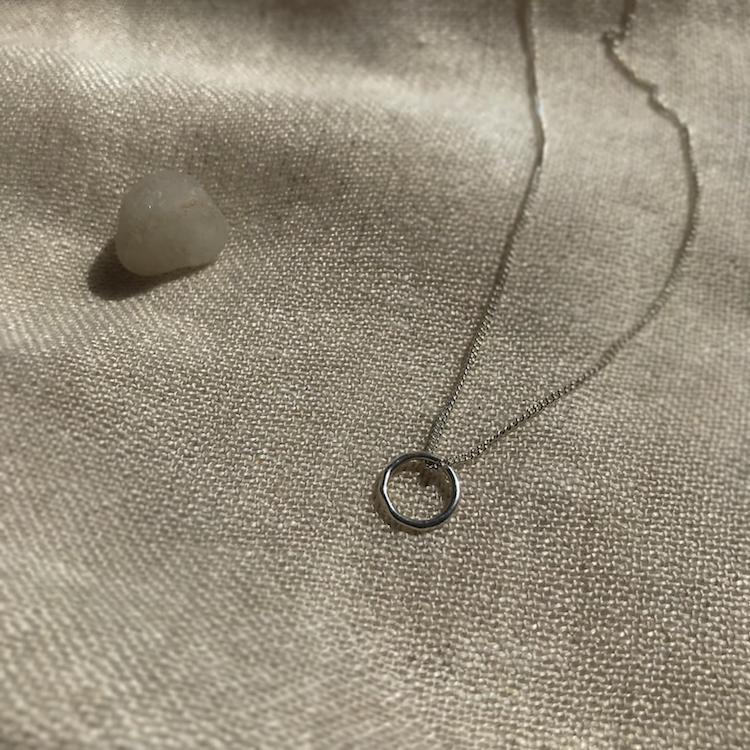 Our jewellery collection is a great solution if you are looking for recycled gifts for that eco-warrior special person of yours. This is because all of our jewellery is made using eco silver, this is the same as traditional silver, but is made by repurposing old silver, which in turn is made into stunning pieces of jewellery by UK jewellery makers which we have partnered with. This necklace is a great example of this, it is handmade in the North of England using 925 recycled sterling silver. It is a stunning environmentally conscious alternative as newly mined silver has many negative impacts on the environment including emitting lots of greenhouse gases.
Bamboo Silk Sleep Mask - £26.00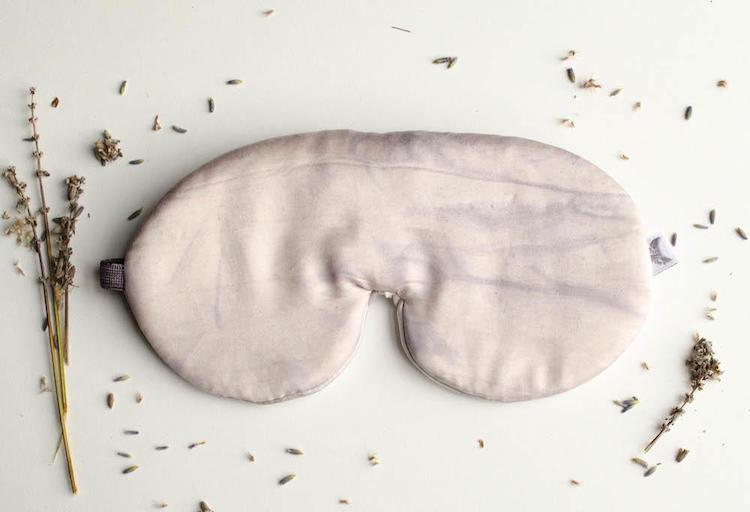 If you are looking for an eco-friendly gift idea for her, then this organic sleep mask made with sustainably sourced bamboo and dyed with natural plant dyes is a good find. All 4 layers of the eye mask are made from natural fabric, including the filling and there is a soft fully adjustable elastic ribbons for comfortable custom fit.
Sea Salt Body Scrub (Rose & Shea Butter) - £16.95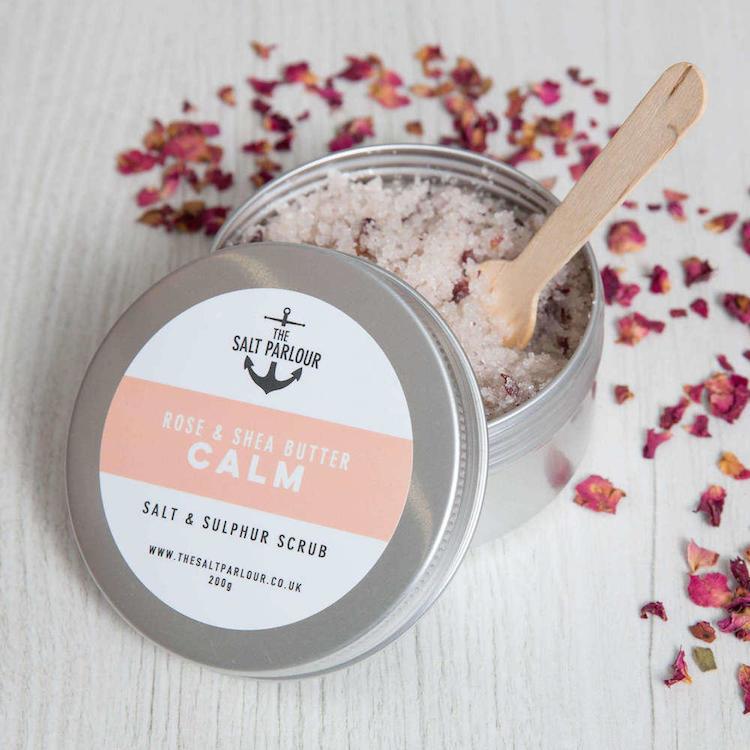 A calming body scrub which is handmade in the UK and packaged in aluminium packaging, making this a luxurious green gift offering a mini spa experience. The scrub is completely natural and includes air dried rose petals which open up in the tub.
Coconut Bowl & Spoon Set - £10.99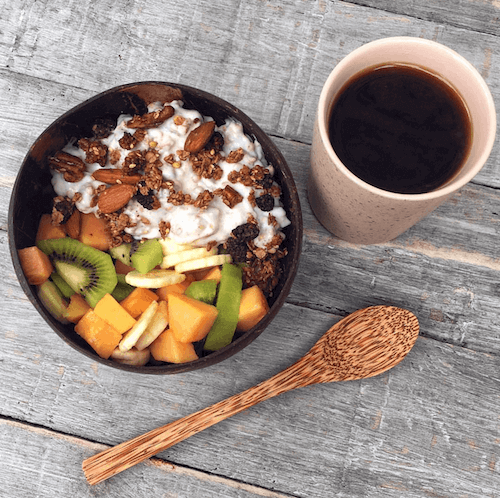 This set is perfect as a house warming gift or for an eco-loving friend or family member going off to Uni. The bowl is handcrafted from coconut shells whilst the spoons are made when the coconut trees naturally die, recycling nature's course into beautiful wooden spoons!
Bamboo Water Bottle - £18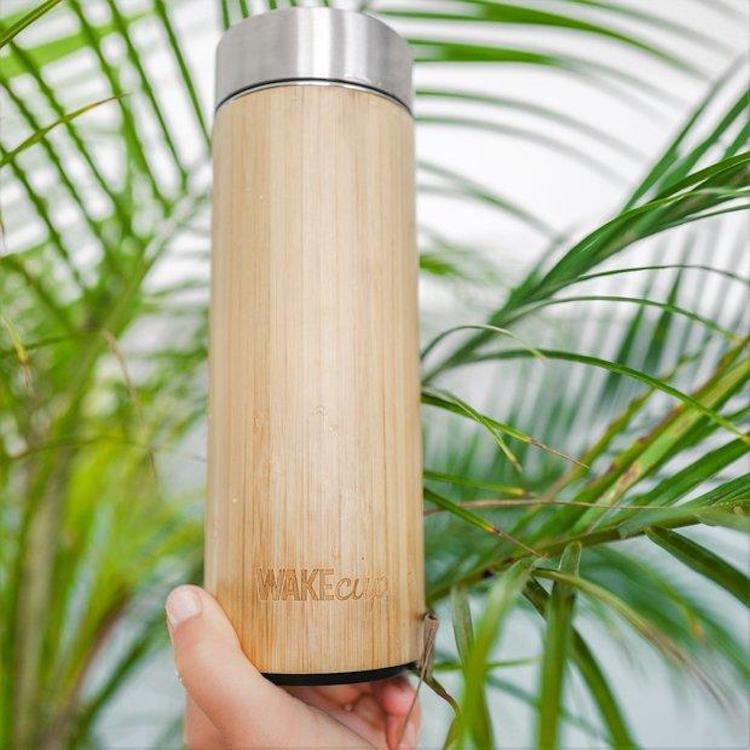 This stylish water bottle made with bamboo and stainless steel is a great gift for those wanting to live more waste free. The bottle has a double walled inside which keeps drinks ice cold for up to 4 hours.
'Klonk' Large Chopping Board - £29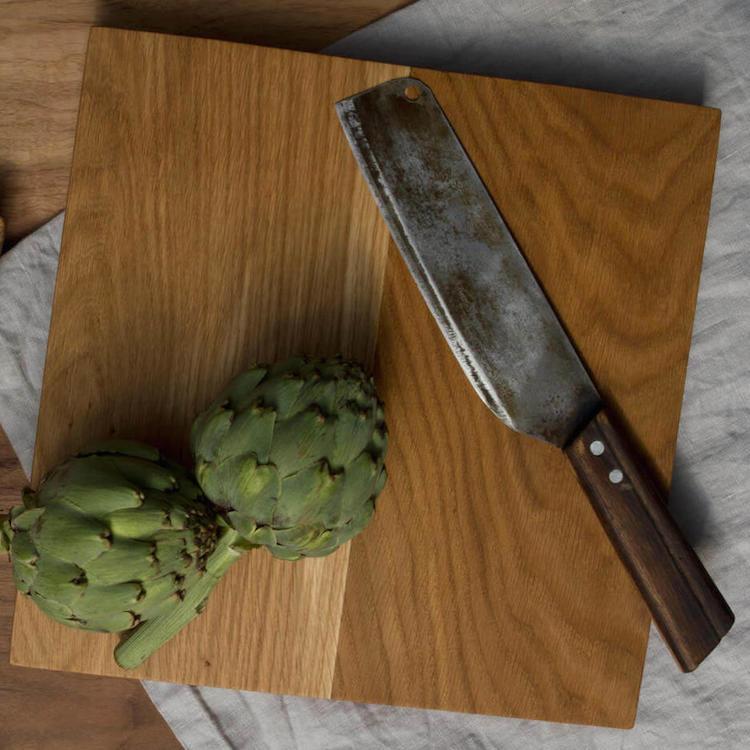 If you are looking for an eco-friendly wedding present or buying a gift for someone who loves homewares by independent brands, then this chunky 'klonk' chopping board could be a great pick. It is handcrafted in Bristol in a furniture workshop using the leftover wood from the accredited sustainable furniture that they make. Each board is made to order making each unique to its owners.
Soap On A Rope Trio Set - £27.00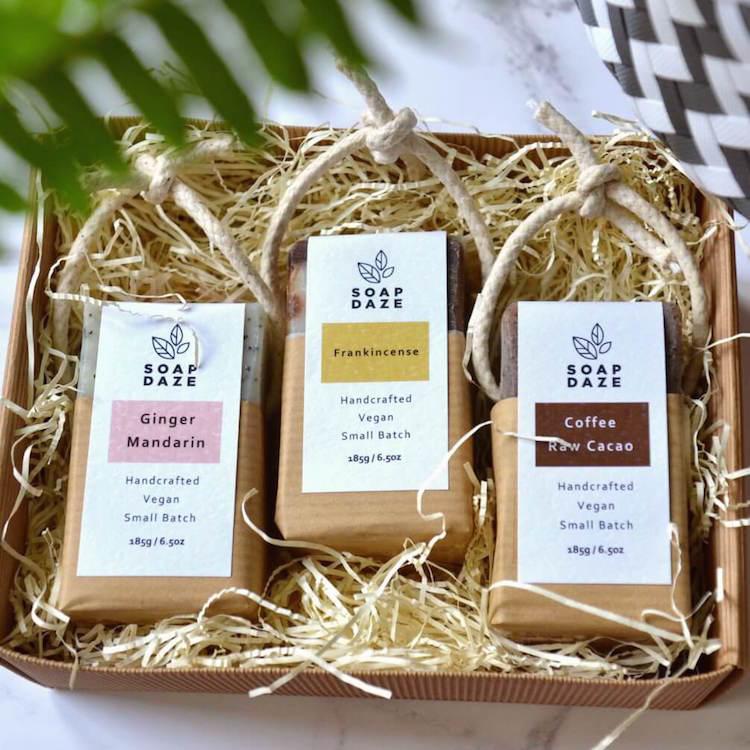 Set of 3 eco soaps handmade in Devon using high quality natural ingredients. Each soap weighs a minimum of 185g making them bigger than soaps and comes with a handy waxed cotton rope which you can hang on the shower. There are three sets to choose from, our personal favourite is the ginger and mandarin, frankincense, and coffee and raw cacao.
Silver Charm Bangle - £45.00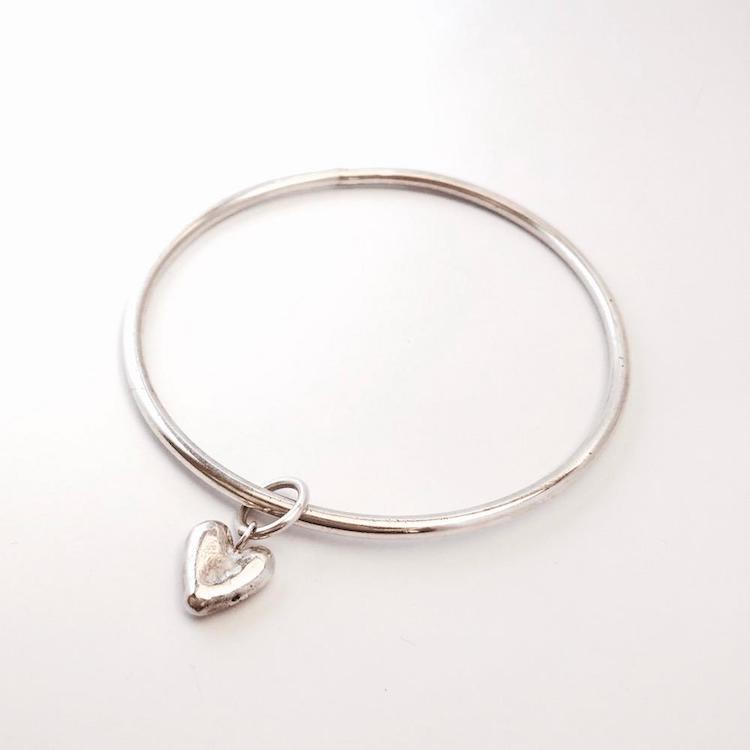 This pretty charm bangle comes with a choice of two charms (heart or a star) and the bangle and charm are both made from recycled eco silver making this for an environmentally conscious friend. Each bracelet is handmade in the South East of England and you can stack up with plain bangles.
Reusable Glass Coffee Cup - £14.00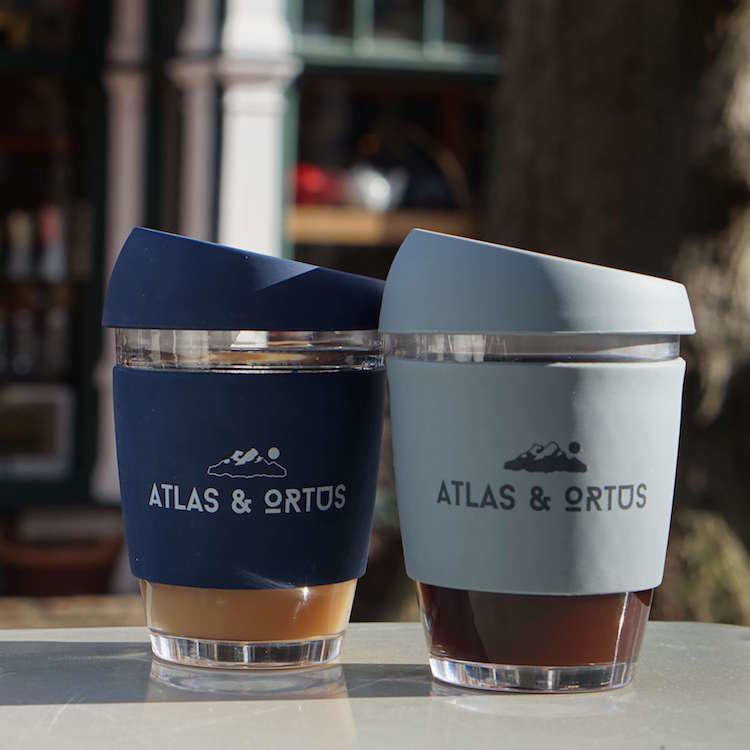 In the UK we use 2.5 billion disposable coffee cups every year, the majority of which end up in landfill. These eco-friendly coffee cups are a great stylish alternative offering an easy way to reduce amount of waste going to landfill whilst also saving money as most coffee shops now offer a discount for those using reusable coffee cups.
Reclaimed Block Lamp (Gold cord) - £95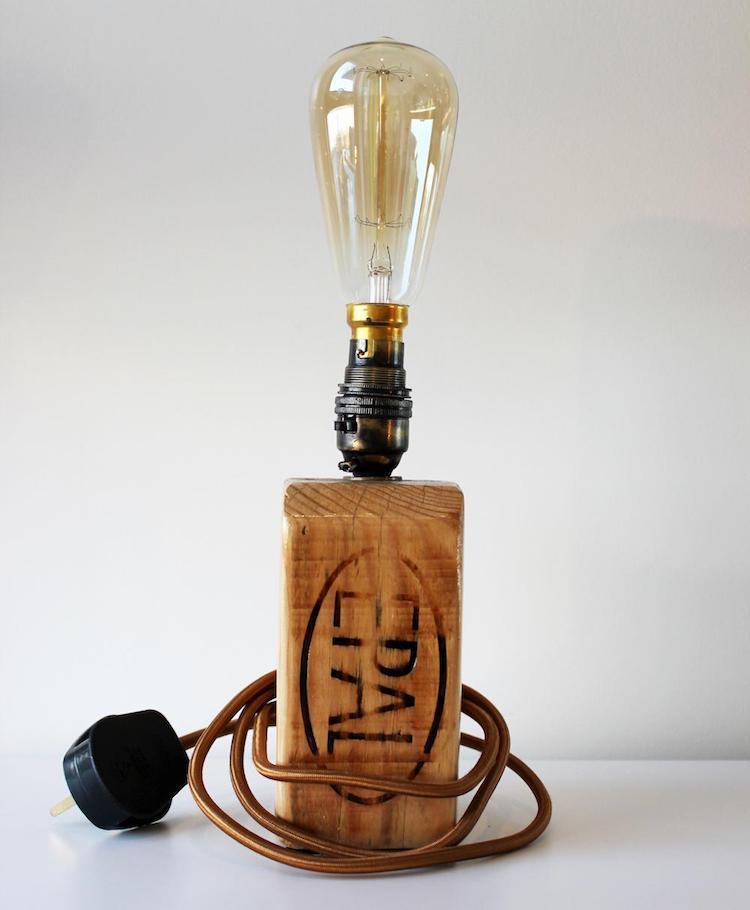 Handmade from reclaimed pallet wood in Hackney Wick, London, this industrial-inspired block lamp is ideal for someone who is both eco-conscious and appreciates homewares made by independent UK brands. Each lamp is individually made, making each one a truly unique gift.
Hand Wash/Lotion & Bar Soap Gift Box - £30.00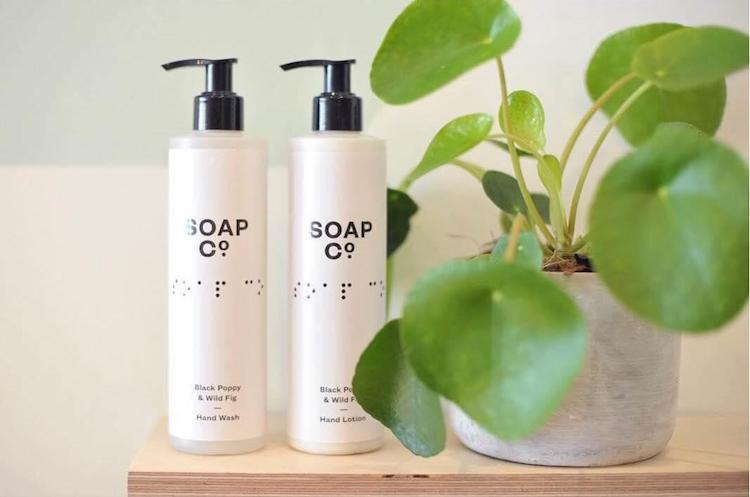 Gift box with hand wash, hand lotion, bar soap made in London with natural ingredients. The bottles are made with recycled plastic and the gift box is 100% recycled paper and the soaps are wrapped in a biodegradable bio-film. There are three scents to choose from, Black Poppy/Wild Fig, Citrus & White Tea.
If you are looking for more eco-friendly gift ideas, check out our gifts department here. There we have a wide range of sustainable presents including handmade natural beauty products handmade, recycled silver jewellery & reclaimed homewares. All made by independent UK brands which care about our beautiful planet.
---