05

Feb

How to be kind to your partner AND the planet this Valentine's Day
With a billion cards sent each Valentine's Day, there's no denying that the international day of romance is one of rubbish, too! This year we're making it easy to celebrate the day in sustainable style, so that you can be kind to your partner and the planet.
What's not to love?
Is Valentine's About Couples or Consumption?
Did you know that the first written Valentine's Day card is thought to have been sent in 1415 Great Britain?
It wasn't until the mid 1800s, however, that this gesture debuted commercially. And that's usually where celebrations start to go down hill, isn't it?
Valentine's Day was transformed from a religious folk tradition to the international day of love that we know it as today when an independent business in Massachusetts began selling Valentine's cards. Showing love to your significant other through gifts became increasingly expensive and excessive, and with over £1.5 billion spent every year by Brits to spoil their special someone, we think it's important to consider how we should make Valentine's Day more wonderful and less wasteful.
This consumerist holiday can still be enjoyed consciously though, to ensure we lower its cost to the planet. At Wearth London, we're passionate about ethical and sustainable approaches to the everyday - that's why we make eco-friendly products easy to enjoy for you and your partner.
Discover our curated gift guides below to explore how you can show your love to your significant other in a romantic yet low-impact way!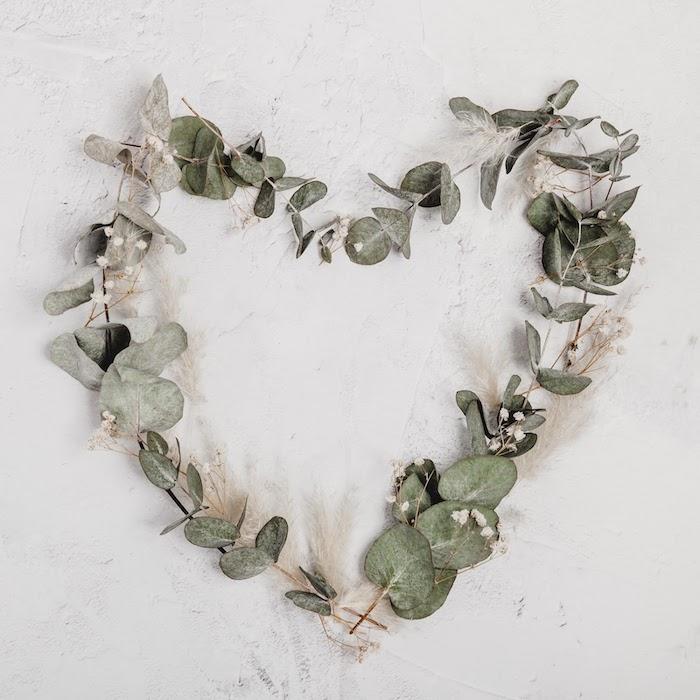 Photo: Unplash.com
Romantic Gift Ideas, Minus the Waste


Experiences
Gifting an experience is one of the best ways to surprise that special someone with an adventure they'll truly adore. From tickets to their see their favourite band on tour to a weekend in a secluded holiday getaway, this low-waste (and often zero-waste) approach to gifting guarantees a personal and planet-friendly present. If you're in lockdown, this could be a digital gift, with memberships available for music and film streaming platforms.
Vouchers
Avoid excess consumption when you handpick a voucher that offers your partner the opportunity to choose exactly what they want this Valentine's Day. Forget unwanted 'stuff' and buying for the sake of it - conscious gifting is simple when your partner selects the present! Whether you're shopping for a sustainable fashionista or a vegan foodie, this versatile gift is always appreciated. Shop the zero-waste Wearth Personalised E-Vouchers to introduce your significant other to the world of sustainability.
Plants
An essential for the home of every sustainability advocate, a plant is both an investment piece and, to many, somewhat of a pet! Ideal for those working from home or in lockdown, plants make wonderful gifts not only for their natural beauty, but also the multitude of benefits that they offer. Studies have proven that these green feel-good favourites enhance productivity and creativity and reduce stress and fatigue. They also offer environmental benefits, with many indoor plants known to clean indoor air as they work to absorb toxins, increase humidity and produce fresh oxygen for a happy home.
Plus, they last much longer than the V-day favourite of cut flowers!
Impress that special someone with this cutting edge sustainable wallet, handcrafted using apple leather. This pioneering, planet-friendly material is produced using apple waste from the fruit juice and compote industry, generating less carbon emissions than standard leathers and faux leathers, and requiring considerably less water. The slimline design combined with its low-waste credentials offers an everyday accessory with effortlessly stylish ethics.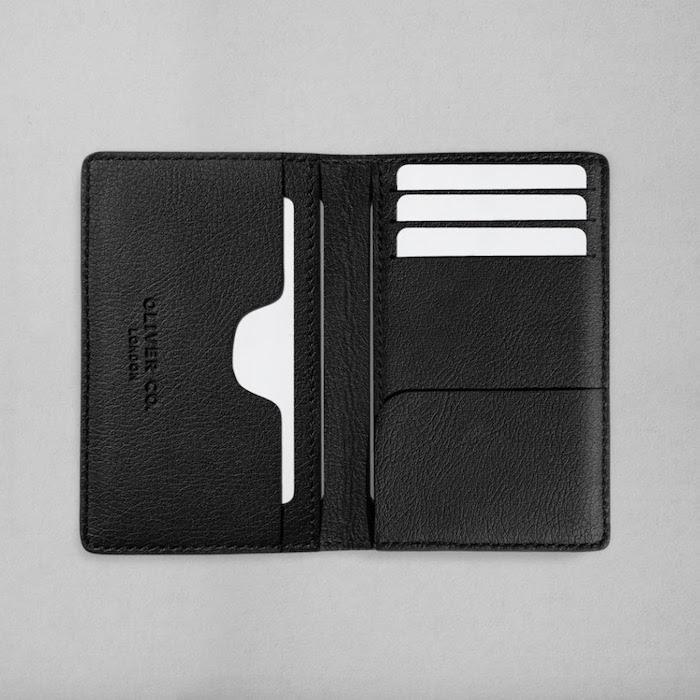 A subtly sustainable and effortlessly delicate jewellery piece, this made-to-order pendant is handcrafted in Norfolk, UK, with 100% recycled 9ct yellow gold. Balancing its polished glow and green credentials, this simple yet sophisticated staple is ideal for the fashion-conscious eco advocate.
Plus, it plays on the more traditional aspects of Valentine's gifting. Who doesn't love jewellery?!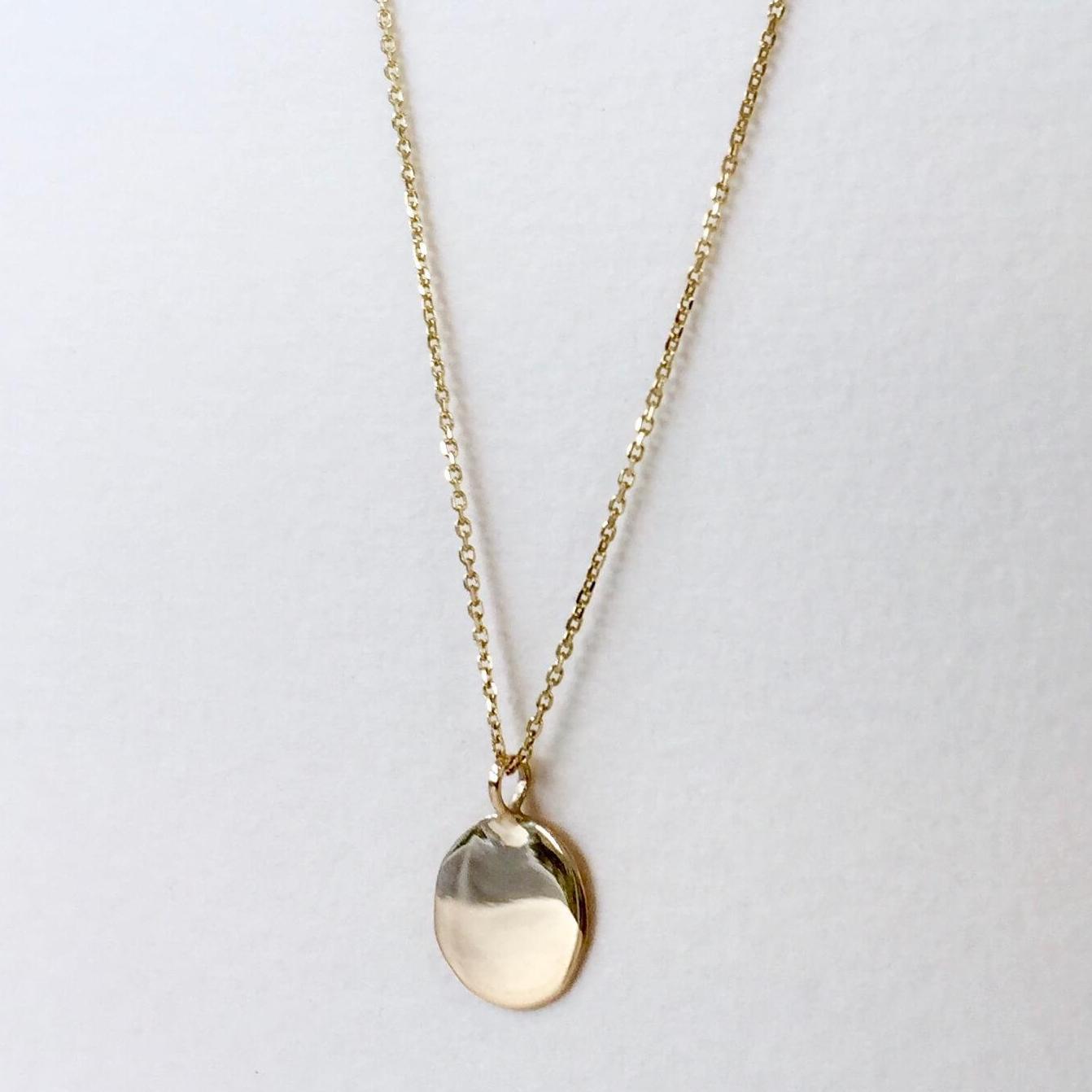 Perfect for the plant-powered person in your life, the Self Care Gift Set by Tabitha Eve is packed with planet-friendly essentials to build into your everyday routine. With reusable cotton rounds to wipe away makeup without waste and a sustainably produced cotton and linen bath pouf for an ethical approach to exfoliation, this beautiful box is a must-have for clean beauty fanatics.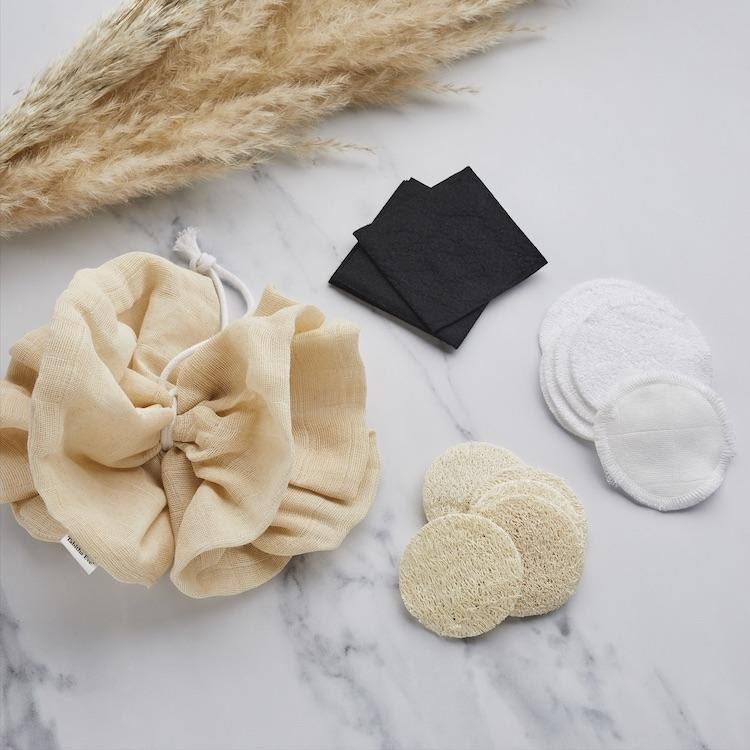 Making sustainability stylish, Votch is a UK-based brand producing vegan-friendly watches. These ethical accessories use a variety of pioneering innovative materials, from pineapple leather to PU. Gift this cruelty-free staple to that special someone who's passionate about an animal-friendly approach to slow fashion.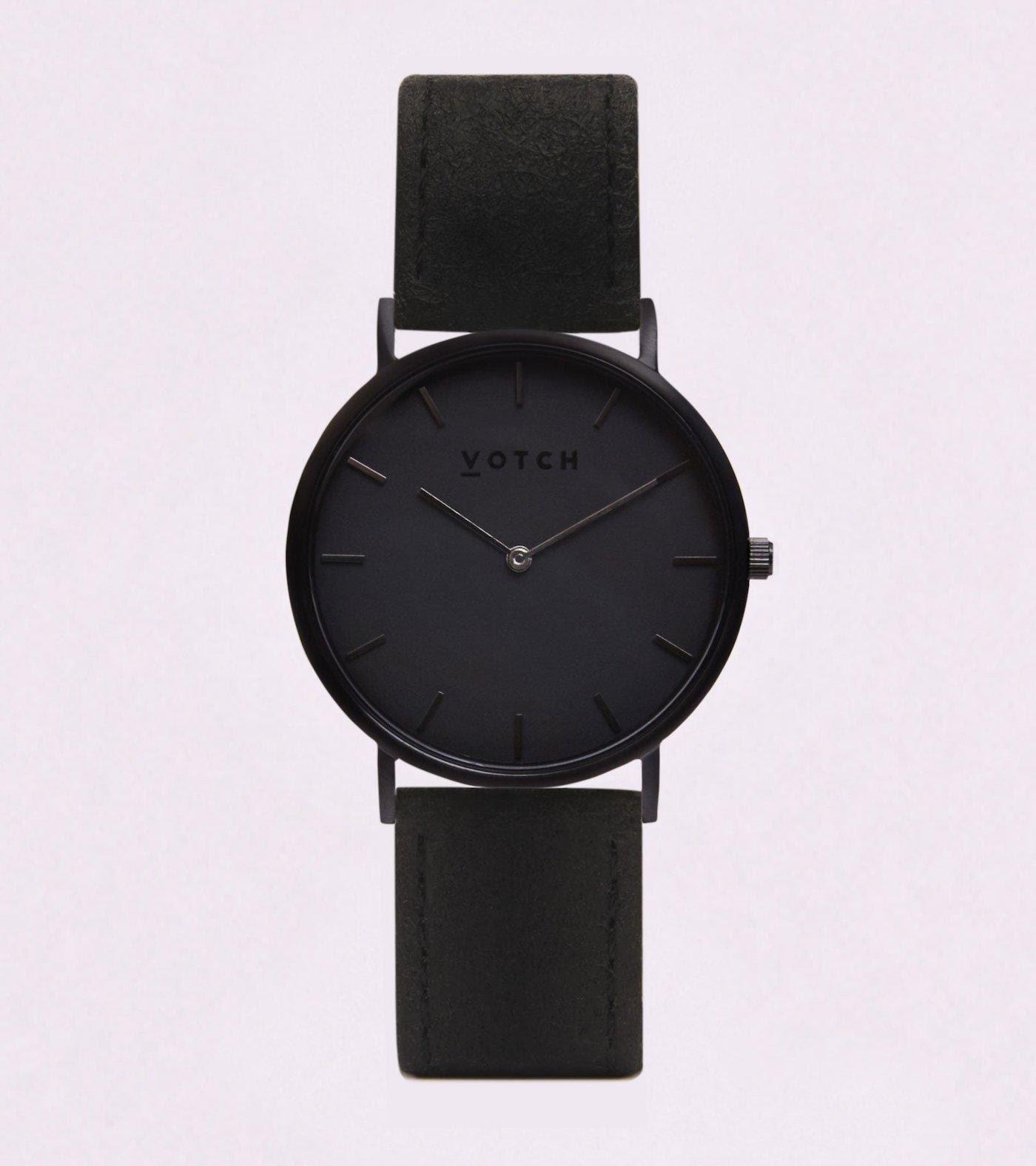 Ah a Valentine's Day classic - chocolates! But this time, make it sustainable.
These vegan goodies are extra chewy (and extra tasty), crafted from 100% natural ingredients and packaged in eco-conscious cardboard. The brownies are bound to make anybody jump for joy, as they're made and chosen with love.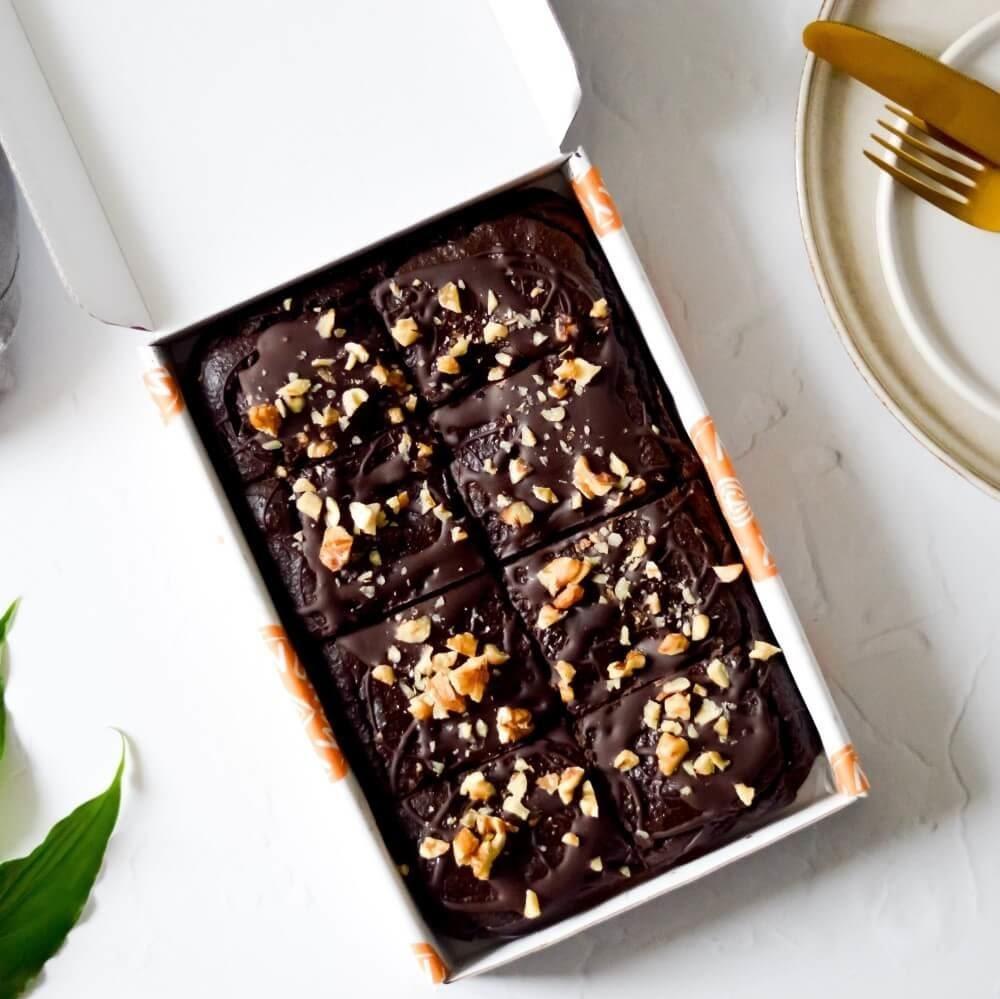 Which plant-powered presents are you gifting that special someone this Valentine's Day?
Flawless Valentine's Vegan Rose Pamper Gift Set
Perfect for a friend, family member, partner or simply to treat yourself, this vegan & plastic-free Valentine's Day gift set has been carefully selected to create a luxurious set which will leave you and your skin feeling rejuvenated.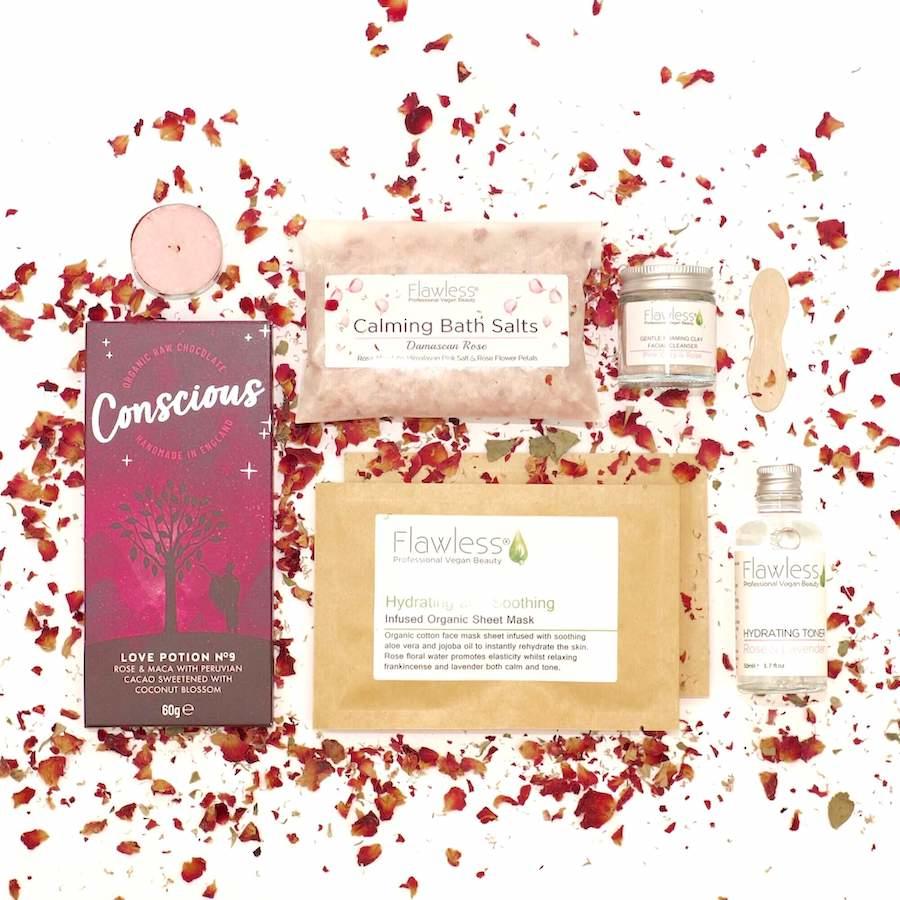 You can even personalise this gift set by adding the recipient's name to the front of the box for a personalised touch at no additional cost!
---