19

Nov

How to have an eco-friendly Christmas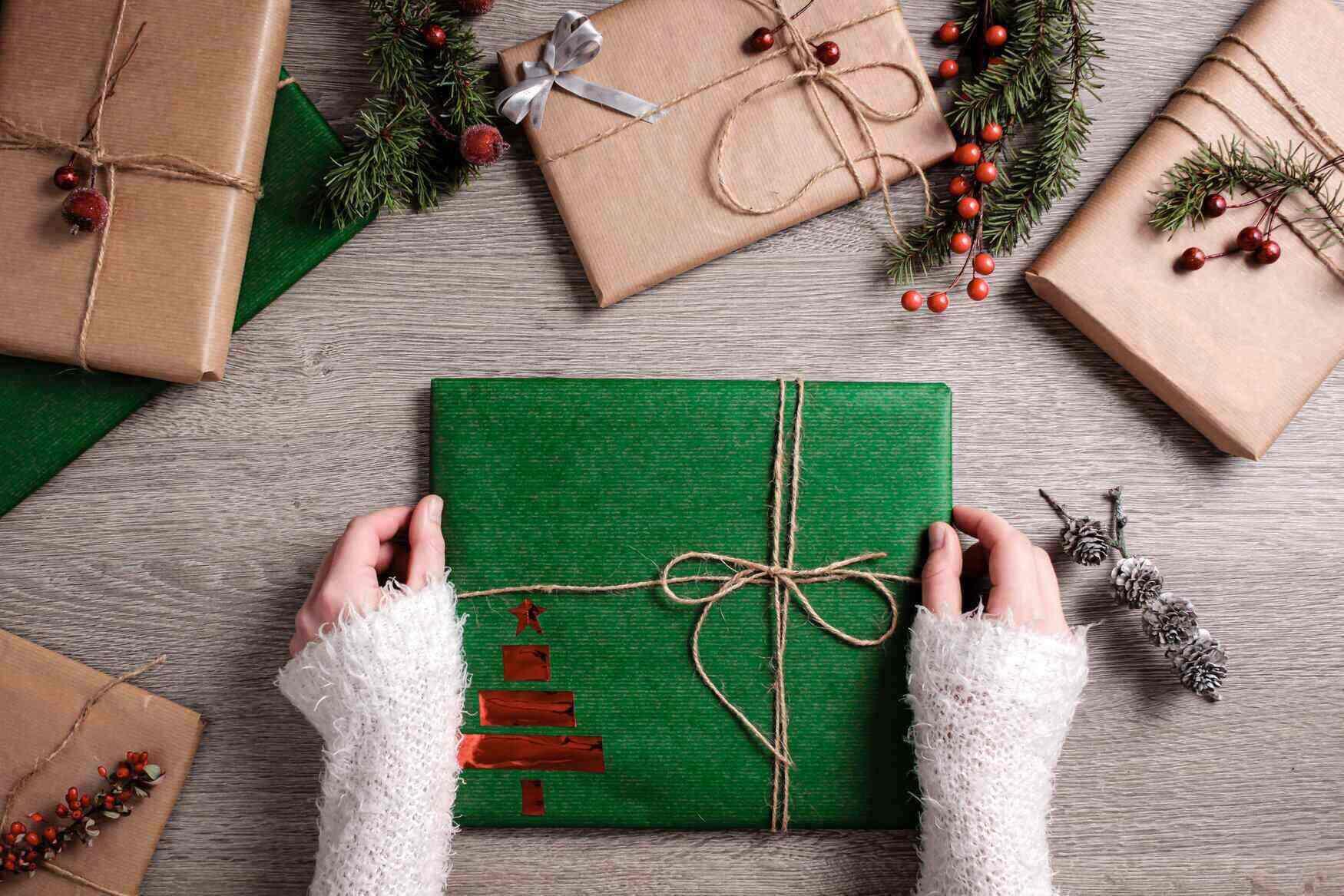 Christmas is a time for wonder and joy and that means anything but abandoning the principles closest to your heart. At Wearth, we can show you how to have an eco-friendly Christmas which is still full of magic, enjoyment and festivity. With our ideas about how to have a green Christmas, you will know you're celebrating a wonderful season without the detrimental impact on the world around you. It is possible to have a fun and festive eco-friendly Christmas.
Why does an eco-friendly Christmas matter?
Before we dive into how to have a more sustainable Christmas, we want to share with you why it's so important.
Environmentalists call Christmas "our worst annual environmental disaster". In the UK alone, our nationwide Christmas dinners have carbon emissions equivalent to 150 million miles worth of carbon emissions. We get through 125,000 tonnes of plastic packaging. For every 1kg of Christmas gift wrap, 3.5kg of CO₂ is emitted and we throw away 108 million rolls of it each year. We cut down 8 million trees. To us, that's not very fun and it's not very festive.
But knowing how to have a sustainable Christmas means we can take responsibility, have fun, celebrate, and be green in the process.
An eco-friendly Christmas dinner
Let's start with what, for many, is the highlight of the day – Christmas dinner. But somehow, as a nation, our eyes are definitely bigger than our stomachs here. We are really wasteful when it comes to Christmas dinner. We manage to throw away 74 million mince pies, 2 million turkeys and 5 million Christmas puddings. Given the levels of food poverty in the UK, this is staggering, even before we consider the environmental impact.
When it comes to how to have an eco-friendly Christmas dinner, the answer is to go vegan. Going vegan is the single biggest thing you can do to reduce your impact on the planet. But, even if you don't feel you can stick to it all year round, you could make a notable difference by going vegan for Christmas. And with these delicious vegan Christmas recipes, we promise it won't feel like a hardship.
If you want to make the catering job easier, why not indulge in these delightful festive vegan chocolate tarts for dessert?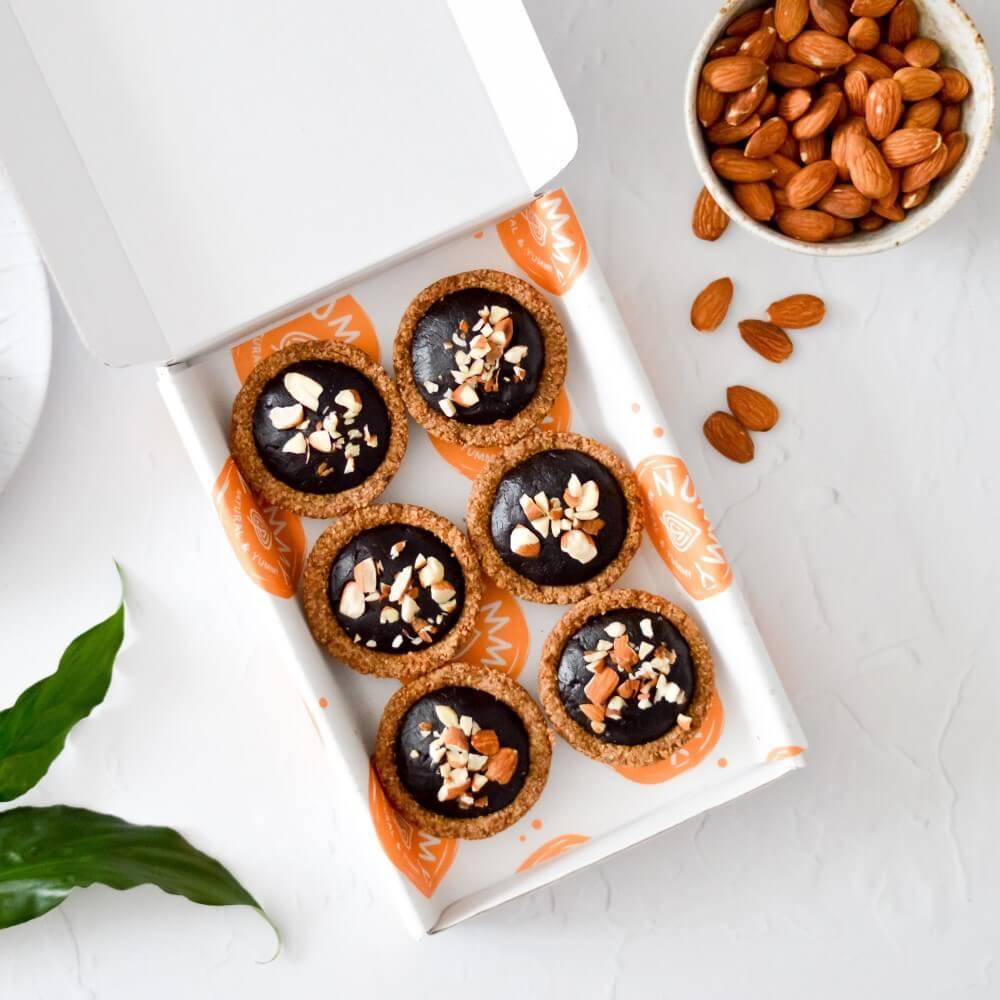 It's estimated that 40 million Christmas crackers are binned each year too. So this year, opt for zero waste Christmas crackers like these reusable Christmas crackers to decorate your table. Pop inside a handwritten note or traditional joke and a non-plastic token of affection.
The festive atmosphere
We know the joy that comes from a home adorned with Christmas touches. You'll need to get a little creative to make these more eco-friendly.
Start by getting your festive scent on. We adore these seasonal soy wax candles available in Pumpkin Spice, Festive Fig and Winter Lodge. Another delectable scent comes from this Frankincense and Sandalwood candle. A portion of the profits from the sales of this candle go towards empowering women in war-torn countries, so this really is a feel-good festive choice.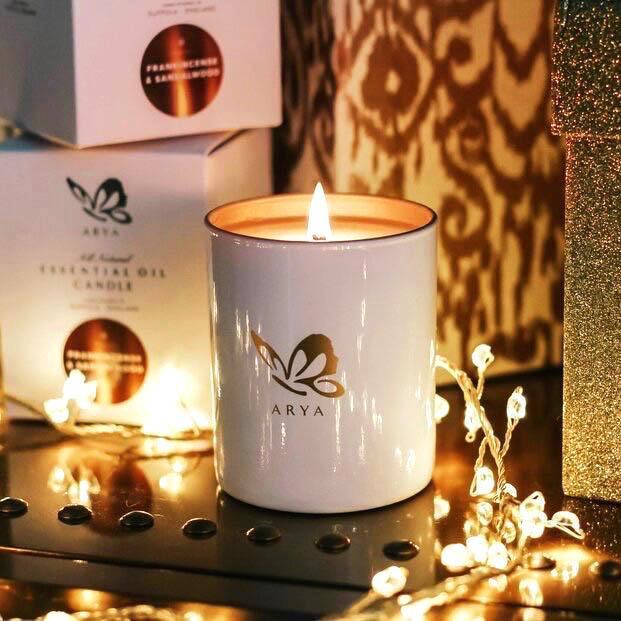 Give some careful thought to your Christmas tree if you are considering how to have a green Christmas. For an artificial tree to have a lower carbon impact than a real tree, you would need to use it for at least 10 years. But, let's be honest, neither are perfect solutions. A wonderful contemporary alternative is the Sustainabilitree from Life&Soul. Plastic-free, largely made from recycled materials as well as fully recyclable and compostable, we think this is the way forward.
As for other decorations, go natural. Head out to local woods and forage for holly, fir and pine cones.
Green Christmas shopping
Our consumerist nature isn't great for the environment, particularly at Christmas time. If you're heading out to the shops, remember to take reusable bags, such as the Green Island large canvas bag.
However, opting to shop conscientiously online may be the answer, particularly this year. Check out our sustainable Christmas gift guide for lots of ideas. Try to choose gifts which are designed to last, rather than anything disposable, and avoid plastic packaging. Look at our full Christmas gift range.
Another bad area for waste is wrapping paper. Yes, unwrapping a gift brings immense delight, but we need to think about how we can get that same pleasure in a more eco-friendly way. Festive reusable fabric gift wrap is one answer. Another solution is Lokta gift wrap which is naturally sustainable and biodegradable. If you opt for paper gift wrap, then choose fully recyclable options, such as this charming Nutcracker wrapping paper.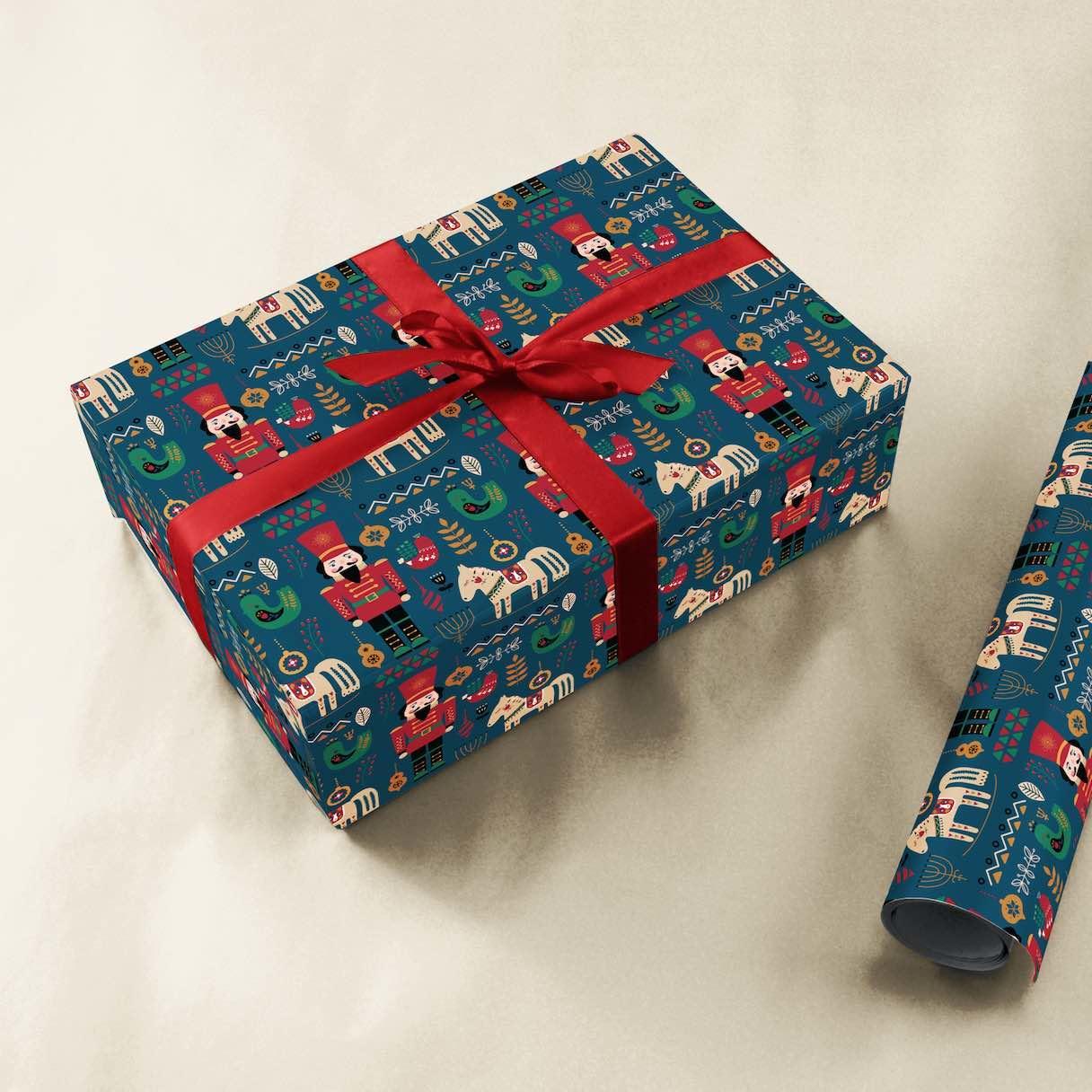 It also uses vegetable-based ink in its chemical-free printing process, making it so much better for the environment than most wrapping papers.
Going glam for Christmas
At Christmas we get the opportunity to dress up and bring out those winter wardrobe favourites. However, fast fashion has really got out of control at Christmas time, especially with the Christmas jumper craze. Instead, opt for sustainable fashion to see you through the festive period and beyond.
The mad Christmas clear up
Whether you're hopeful that you'll be able to have a house full of guests, or simply anticipate the mess that Santa brings on his sleigh, there's unfortunately no avoiding that Christmas is often a time of cleaning.
Take a zero waste approach to your festive cleaning and not only will this be kinder to the planet, you'll enjoy it more too. We have a full range of eco-friendly plastic-free cleaning solutions. Just don't forget to get everyone in on the act!
Less is more
Lastly, remember that it isn't excess that defines the happiness of the festive season. Remembering the people you love in small and thoughtful ways and celebrating together (even if that has to be virtually!), is the essence of Christmas. That approach is naturally eco-friendly and the easiest way to make the best choices for a sustainable Christmas. What's more, this approach takes the pressure off, reducing the stress of the season.
As you prepare for an eco-friendly Christmas, we're with you all the way!
---