The theme for this year's Mental Health Awareness Week, which runs from May 9 to 15th, is loneliness.
Have you heard it's Mental Health Awareness Week, which takes place from Monday, May 9 to Sunday, May 15? This week in 2022 will focus on the experience of loneliness, its impact on our mental health, and how we can all help to reduce it in our communities.
It's an excellent opportunity to start conversations with those who are difficult to reach. The subject also reflects a rising interest in the role that employers can play in helping not only their employees' mental health and well-being, but also in having a good impact on their communities.
Every year, loneliness affects millions of people in the United Kingdom, and it is a major cause of poor mental health. Loneliness has been adversely affected by the Covid epidemic, according to ONS (Office for National Statistics) levels of feeling alone in Great Britain have increased since spring 2020. Between 3 April and 3 May 2020, 5.0% of people (about 2.6 million adults) said that they felt lonely "often" or "always".
Due to people's perception of isolation and limited ability to connect with others, loneliness has been a significant contributor to increased levels of misery. Loneliness was also identified as one of the top issues that the public felt needed to be addressed, according to The Foundation's Mental Health in the Pandemic research.
The week will raise awareness about the negative effects of loneliness on our mental health and the activities we can do to combat it. Minimising loneliness is an important element to tackle as we work towards a mentally healthy society.
What Does Loneliness Actually Mean?
While most people associate loneliness with being alone or in a state of solitude, it is actually a state of mind. People who are lonely feel empty, alone, and undesired and typically seek human interaction, but their mental state makes it more difficult for them to build relationships.
Loneliness has been linked to social isolation, poor social skills, introversion, and depression, according to studies. Many experts believe that loneliness isn't always about being alone. Instead, if you feel alone and disconnected, loneliness has a role in your mental condition.
What Does Loneliness Feel Like:
It's not just when you're alone that you feel lonely. In reality, some people value their alone time.
On the other hand, just because you're surrounded by others doesn't mean you're not lonely. Even if you're in a crowded environment, you could feel lonely. Similarly, when you're surrounded by friends or family, you may feel entirely alone if you don't feel connected to anyone or feel that no one understands you.
Loneliness is a common occurrence in human life. However, if left uncontrolled, it can be detrimental to your emotional and physical well-being. According to some research, loneliness is equally as harmful to your health as smoking 15 cigarettes a day.
What Causes Loneliness:
Situational circumstances such as physical isolation, moving to a new location and divorce can all contribute to loneliness. Loneliness can also be influenced by the death of someone significant in one's life.
It can also be an indication of a psychological disorder like depression, people who are depressed are more likely to withdraw socially, which can lead to isolation.
What You Can Do To Combat Loneliness:
Whether you suffer occasional feelings of loneliness when you're alone at home or a strong sense of loneliness that never goes away, it's critical to confront loneliness in a healthy way. When you're feeling lonely, here are 10 things you can do right away.
1) Acknowledge You Feel Lonely: 
Even admitting to ourselves that we are lonely can be challenging. When others inquire how we're doing, we usually respond, "good." Admitting we're lonely might make us feel inadequate, as if we're to blame or that our loneliness betrays some defect or lack.
Don't waste time battling your emotions or attempting to conceal them. Everyone experiences loneliness from time to time. Being lonely does not imply that you are a loser or a weak person. It simply means you're a human. Ignoring how you're feeling, only damages you in the long-term.
2) Develop a Plan:
Devise a plan on how you will combat how you're feeling. If you're lonely on a Friday night and have friends or family members you could contact, you could decide that calling someone is the best approach to deal with the situation. You may discover that conversing on the phone is beneficial, especially if you're able to address how you are feeling at the moment. You could also invite someone to come and spend time with you.
You may however decide to choose a healthy coping approach that will help you feel better. Drawing, crocheting, and gardening are just a few solitary activities that might help you deal with loneliness in a healthy and productive way.
3) Start With Small Talk: 
Starting a conversation with a complete stranger can be intimidating at first, but many experts suggest that one should start small. A smile is a form of communication. "Hello" establishes a link. Even if it's the afternoon, a simple "Good morning" will suffice. It helps to break the ice.
You could also simply ask the person at the supermarket how their day is going or send a text to a friend. Yes, these tiny exchanges may feel unpleasant at first, but they can help you feel more at ease in social circumstances.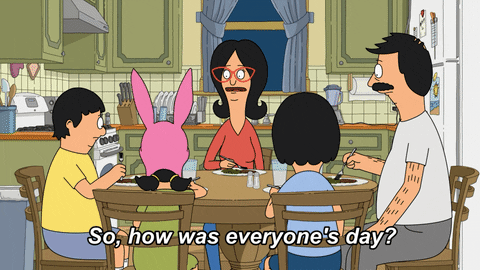 4) Getting Active:
Okay, so exercise is excellent for being healthy and reducing stress, but have you considered using it to meet new people? Going for a walk or run with someone you want to get to know better might be a terrific no-pressure method to connect.
Another great way of combating loneliness is joining your local gym or sports club! They come in multiple age groups so you can connect with someone close to your age and not feel awkward because you already have one thing in common: A joint interest in sport.
5) Journaling:
Writing is an excellent approach to combat loneliness because it allows you to process your feelings and gain a better understanding of where your mind is at.
Journaling is a good technique to deal with emotions of solitude, whether it's scribbling thoughts in a notebook, jotting down verses or collecting what's on your mind. It can help you gain control of your emotions and improve your mental health.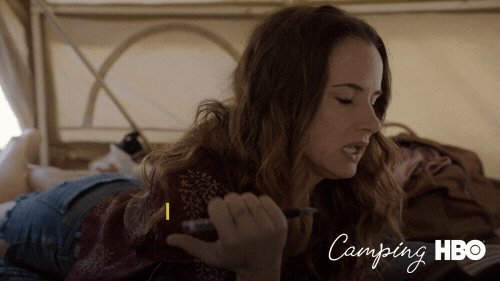 6) Volunteering:
When you're feeling lonely, volunteering might help you get out into the world and interact with the people in your community.
There are many simple ways to volunteer your time to help others, from having a cup of tea with an elderly neighbour to helping out in your community or committing to a regular schedule with a charity or community group. Check out Royal Voluntary Service, to find local volunteering spots near you. Do IT also has an extensive database of UK volunteering opportunities. You can browse and apply for over a million volunteer opportunities by interest, activity or region.
7) Join A Group: 
Look for activities in your area that might be a good fit for you. There are certainly numerous ways to connect with individuals in your area, from reading clubs and gardening clubs to hiking groups and business associations.
To find out what's going on in your neighbourhood, check your local newspaper or council website and attend an event and make it a point to speak with as many individuals as possible. Attending a few different events or joining a few different clubs could help you meet more people. Meetup is a great site to meet people, make friends, find support, grow a business and explore interests.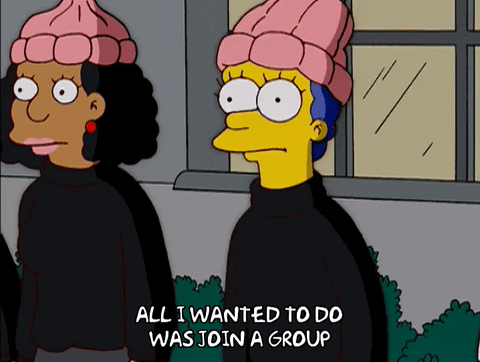 8) Learn Something New: 
Getting passionate about whatever you're learning might make you feel better, whether it's a new language or talent, it may also provide opportunities to meet new people.
Enrol in a culinary lesson or a karate class. Alternatively, seek an online course that you may take. Affordable courses in disciplines ranging from fitness to graphic design are available on websites like Skillshare.
9) Find A Hobby:
First and foremost, consider the types of activities you enjoy. Are you a more active person or a more creative person? It may be easier to find an appropriate hobby if you narrow down your interests.
Is there anything you remember liking as a child? Perhaps you had a special talent when you were younger but didn't have enough time to pursue it. Perhaps it's worth revisiting to see if you still appreciate it as an adult? This can include knitting, gardening, baking, skateboarding or coding. The list is endless.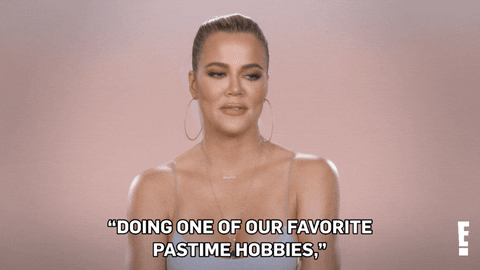 10) Get Support: 
If you've tried a few of these suggestions and are still feeling lonely, don't hesitate to seek professional assistance. Your doctor can set you up with a mental health plan that will assist you in getting counselling or see a therapist if you need it. It's perfectly normal to seek help.
Remember that everyone experiences periods of loneliness. Trying even just a handful of the techniques outlined above could help you feel less isolated and start to feel better.
It's not uncommon to feel lonely from time to time, but due to increasing remote working and decreased face-to-face interaction, people may be experiencing such sentiments more regularly now.
Know that you aren't alone in feeling lonely, whether you deal with periodic spells of loneliness or a persistent sense of isolation (even though it feels that way). Exploring alternative coping strategies and seeking professional support can help you feel more connected. Check out our latest post on '8 Natural Remedies to help with Anxiety' for further help.
If you or someone you care about is having suicide thoughts, call 111 they will help you find the support and help you need. Call 999 if you or a loved one is in urgent danger.
Phone a helpline: 
Samaritans – for everyone
Call: 116 123
Email: jo@samaritans.org
Campaign Against Living Miserably (CALM)
Call: 0800 58 58 58 – 5pm to midnight every day
Visit the webchat page
Age UK – support for older people
Call: 0800 678 1602 – 8am to 7pm every day
Papyrus – for people under 35
Call: 0800 068 41 41 – 9am to midnight every day
Text: 07860 039967
Email: pat@papyrus-uk.org
Childline – for children and young people under 19
Call: 0800 1111 – the number will not show up on your phone bill
SOS Silence of Suicide – for everyone
Call: 0300 1020 505 – 4pm to midnight every day
Email: support@sossilenceofsuicide.org
The Silver Line – support for older people
Call: 0800 470 80 90 – open 24/7
Message a text line:
If you do not want to talk to someone over the phone, these text lines are open 24 hours a day, every day.
Shout Crisis Text Line – for everyone
Text: "SHOUT" to 85258
YoungMinds Crisis Messenger – for people under 19
Text: "YM" to 85258