25

May

Broccoli Stem Pesto Recipe
Broccoli stems definitely don't get the love they deserve and are often thrown in the bin or composted without a second thought. However, they are not only perfectly edible, just as nutritious but also sweeter than the florets themselves!
In this recipe, the stems are blended with classic plant-based pesto ingredients to get a creamy and flavourful pesto that is so versatile it can be used in a multitude of meals.
Prep Time: 10 minutes
Equipment: Chopping board, knife, measuring spoons, scales, blender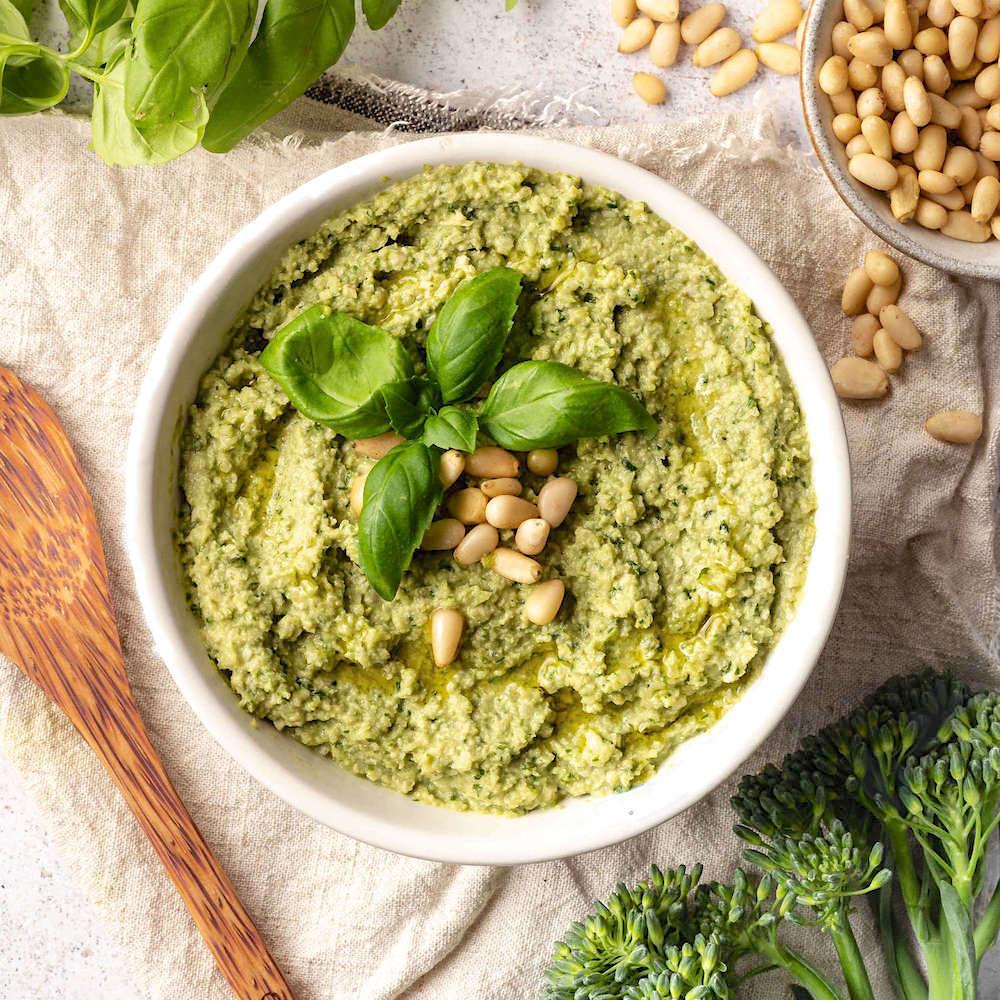 INGREDIENTS – MAKES 6 SERVINGS
1 Broccoli stem, chopped into 2cm slices
50g Pine nuts
Large bunch of fresh basil (roughly 30g)
1 Lemon, juice of
2 Garlic cloves
3 tbsp Extra virgin olive oil
Salt and pepper to season
Method
Add all of the ingredients to a blender cup or food processor and pulse until you get your perfect consistency. Blend it a little longer for a smooth consistency or a little less for something that is still a little chunky.
Transfer to an airtight jar or container and store in the fridge for up to 3 days.
Notes
Pine nuts can be swapped for any other nut or seed you have available - the flavour will just alter a little depending on the nut or seed of choice. Walnuts, cashews, almonds and sunflower seeds are all great alternatives.
Limes can be used instead of lemons
Avocado oil swapped for the extra virgin olive oil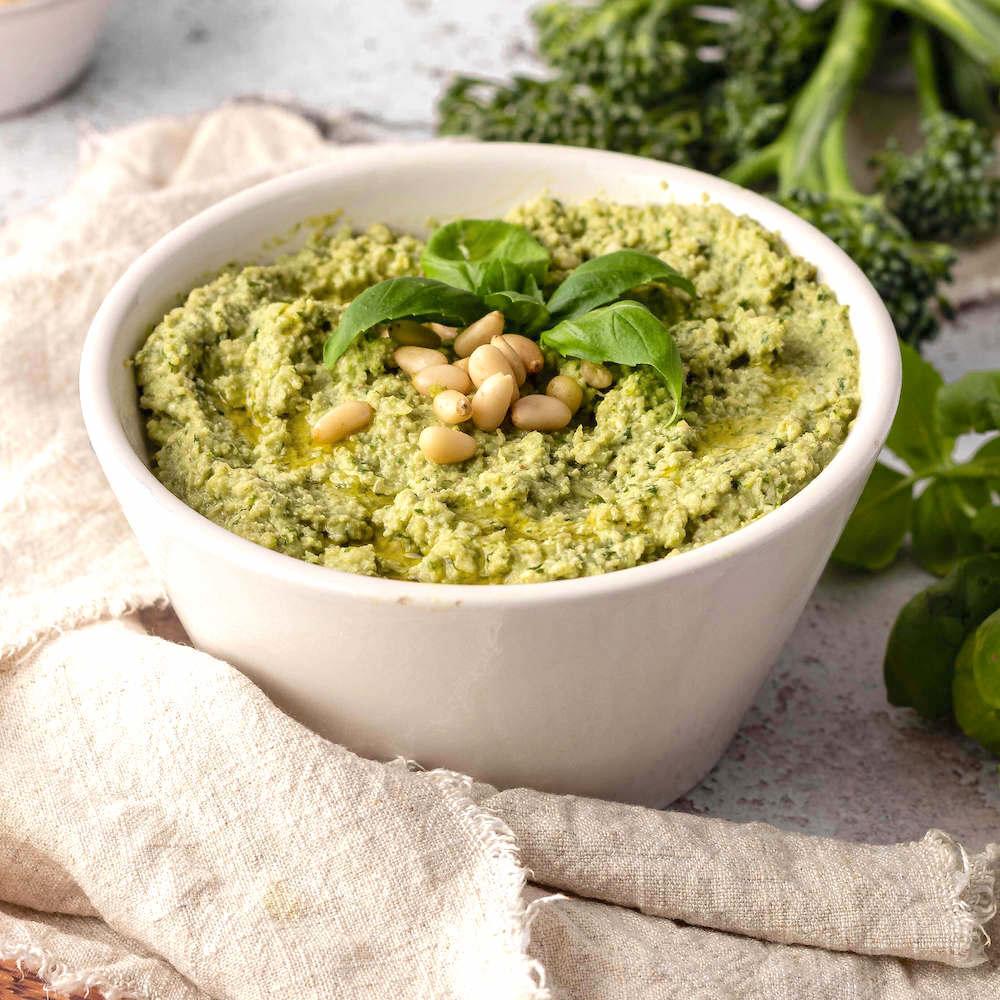 Suggested Uses For The Pesto
Use it as the basis for a pasta salad - stir in one portion of the pesto into 100g of cooked pasta before adding fresh chopped cherry tomatoes and topping with rocket.
Use as a sandwich filler with vegan mozzarella and sliced tomatoes.
Add as a drizzle in soups.
Add a serving of the pesto stirred through roasted vegetables.
Use as a veggie dip as part of a crudité sharing board.
Stir into mashed potatoes for a tasty twist on a classic.
---