23

Aug

Strawberries and Cream Smoothie Bowl Recipe
A quintessential summer flavour, this thick and creamy smoothie bowl is packed full of strawberry flavour. Load with your favourite toppings for a satisfying breakfast, snack or just to cool down on a hot day.
Prep Time: 5 minutes
Equipment: Blender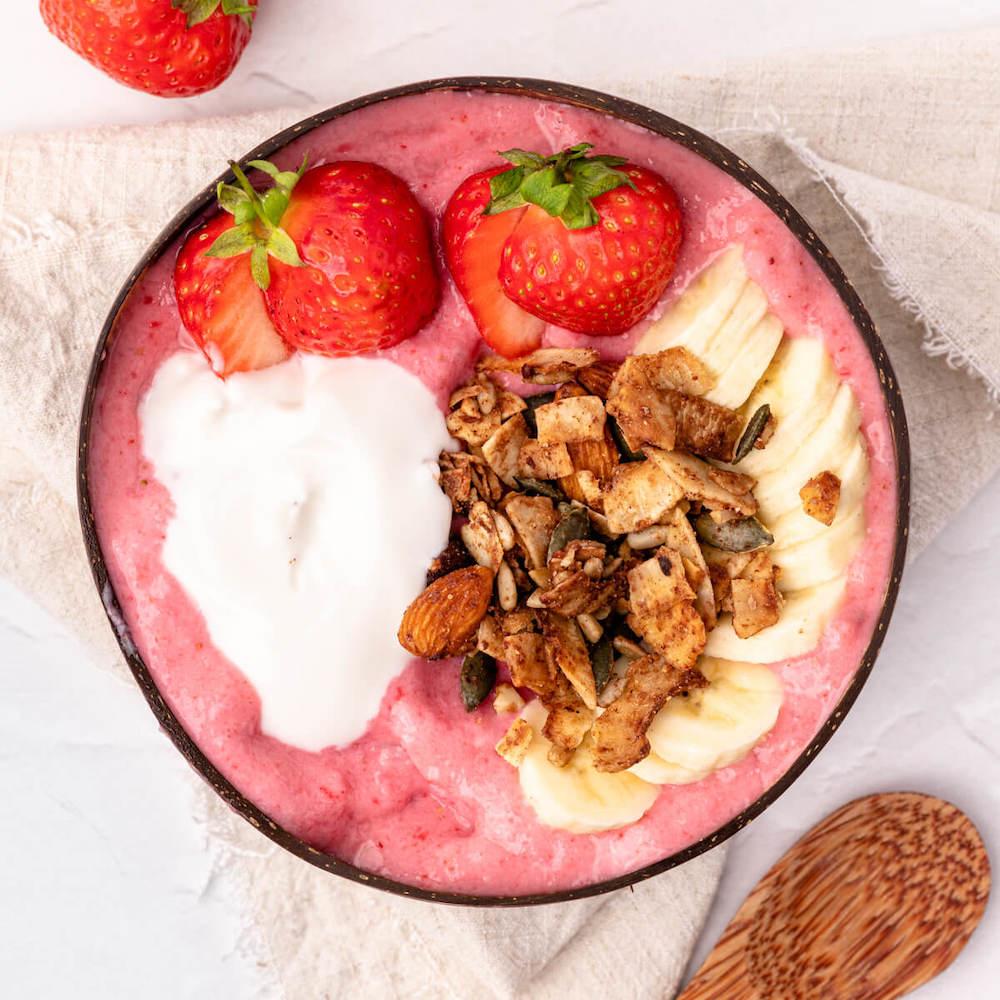 INGREDIENTS – MAKES 1 SERVING
200g Frozen or Fresh Strawberries
100g Frozen Cauliflower
100g Coconut Yoghurt
Splash of Water
Optional Toppings
Sliced Banana
Granola
Coconut Yoghurt
Sliced Strawberries
Method
Place all the ingredients in a blender and pulse until completely smooth – you may need to stop it every so often to push the mixture down in the blender cup, depending on the type you are using.
Pour into a bowl and top with all your favourite toppings.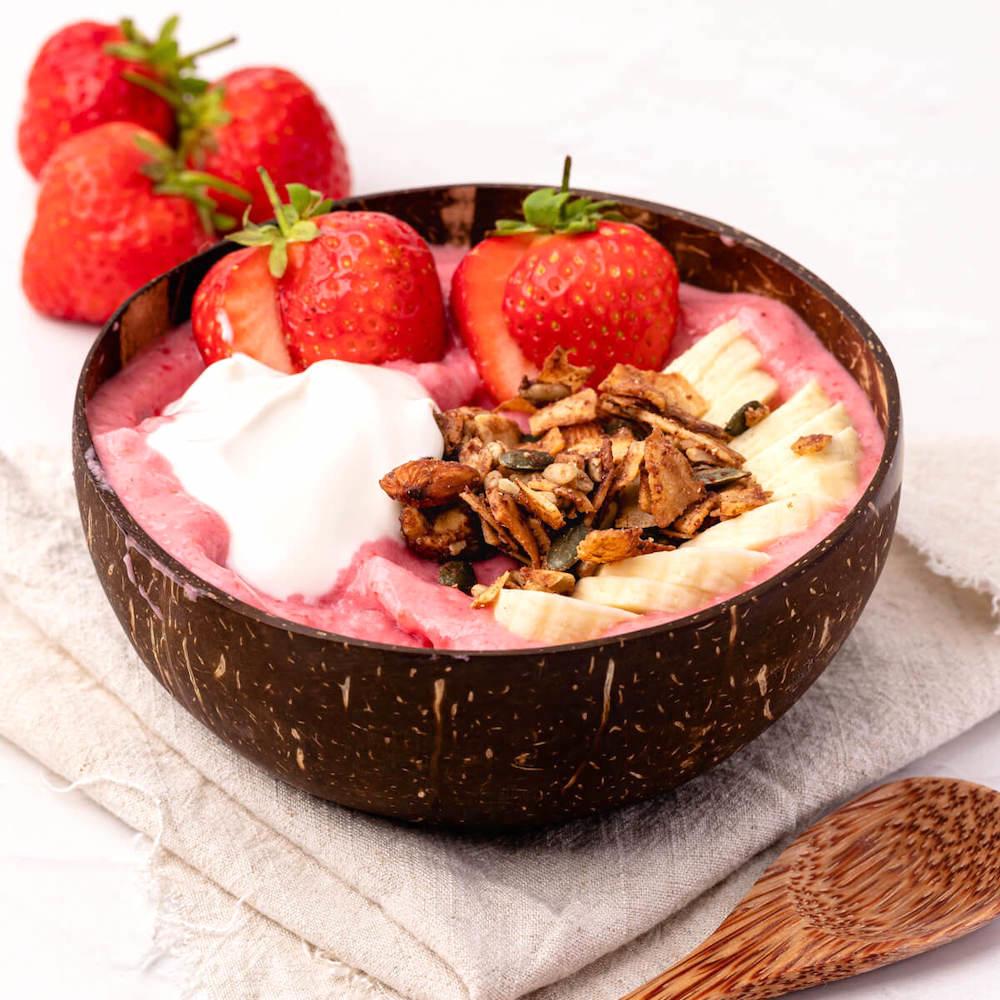 Notes
Using frozen strawberries will give you a smoothie that has a thicker consistency.
Add as much or as little water as required to get the right thickness of smoothie for you. More will give you a runnier consistency and less, one that is thicker like nice cream.
The best dairy free yoghurt to use is coconut as it gives you that creaminess taste, however any dairy free yoghurt will work.
---