03

Aug

The Healing Powers Of Nature
While the world lay dormant during the pandemic, this global shutdown brought into focus the power of nature. Forgotten parks became sanctuaries for families, gardens became flower shows and walks in the great outdoors became daily rituals. In the depths of lockdown, people found beauty and comfort in resting in nature.
According to the Office For National Statistics, in July 2020, 46% of people said they were spending more time outside during the pandemic than ever before. The rise of people seeking green and blue spaces during these months shows the importance of returning to nature for our well-being.
People are rediscovering the solace found in the great outdoors. When the world becomes uncertain, we have consistently retreated to the safety of the natural world. Whether we are stomping through fields, cycling along coastal roads or enjoying a picnic in the park, nature provides endless opportunities to reconnect us back to our roots.
Mathew White of the European Centre for Environment & Human Health at The University of Exeter found that people who spent two hours a week in nature report higher levels of well-being and health than those who don't. As long as you feel safe, spending time outside has positive benefits for physical and mental health.
Whether you are walking along the undulating hills of the English countryside or taking a mindful moment in your garden, reconnecting to the outside world lifts our mood and restores our calm. This interest in our relationship with nature has intrigued scientists for decades. In 1980 Japanese researchers recommended forest bathing, the practise of walking in woodlands to help improve health and well-being. Numerous studies since then have proven that forest bathing is linked to lower levels of the stress hormone cortisol and helps alleviate symptoms of anxiety and depression.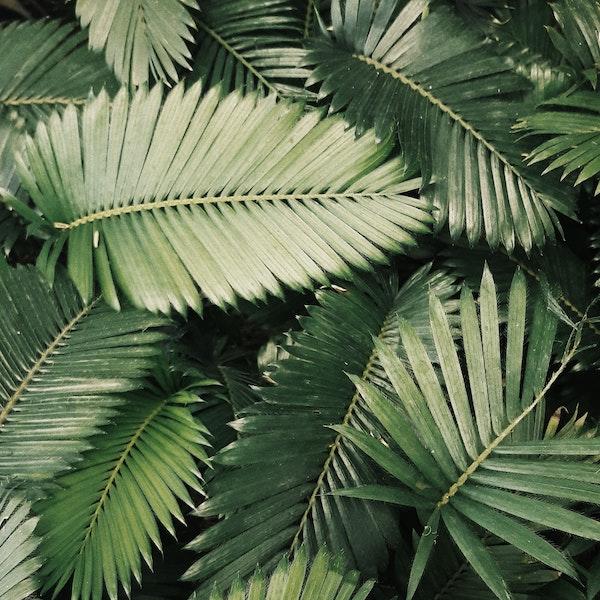 Credit - Unsplash
Taking just a few deep breaths in and amongst the trees is similar to the biological changes you would find in aromatherapy. Researcher Dr Qing Li, a professor at the Nippon Medical School in Tokyo, found that when people walk through woods, they show changes in the blood associated with lower blood pressure, better immunity and protection against diseases such as cancer.
Even just viewing images of nature can reduce fear, stress and anger. Mind, a mental health charity, found spending time in nature helps alleviate symptoms of mental health problems, such as anxiety and depression. The charity advocates for ecotherapy, a formal treatment involving outdoor activities in nature.
Understanding these therapeutic and healing properties is an important step in rediscovering our connection to the planet. Whether it's taking a moment to look up at the stars or soak in the sunshine, nature offers us the freedom to heal and feel grounded once again.
Here are some ideas to help you find your perfect hearty dose of nature.
Wild Swimming
As swimming pools have been closed for most of the year, Britons have rediscovered wild swimming, and it's now the latest outdoor craze. More people than ever are braving the icy, open waters of the UK. From the Cornish sea to the Scottish Lochs, wild swimming allows you to immerse yourself in the wonders of nature.
Open water swimming has numerous health benefits such as boosting the immune system, improving circulation and reducing anxiety, stress and depression. Outdoor swimming also increases the release of endorphins, our happy hormones! You can even join a like-minded community and be part of a wild swimming group.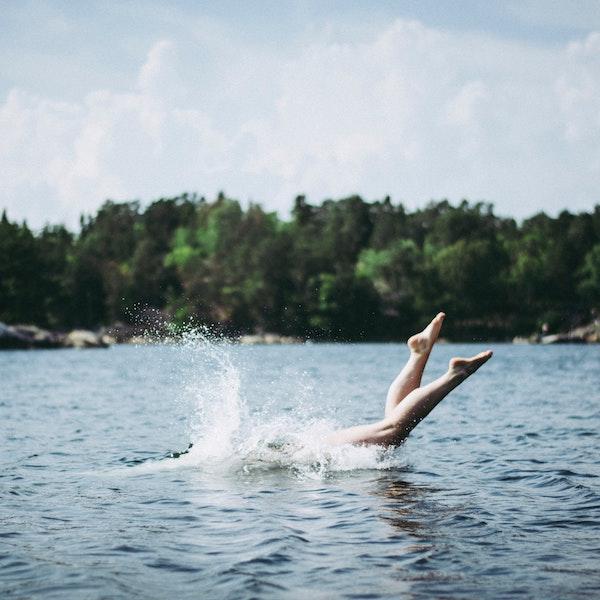 Credit - Unsplash
Hiking
Apart from the physical benefits of hiking, such as increased fitness, improved heart health and building strong muscles, hiking is a powerful way to reconnect to the planet.
Mental fatigue from living and working in a bustling, over-stimulated and screen-orientated world means getting outdoors has never been more important. Walking in open, green spaces helps relieve our busy and overloaded minds. Spending quality time hiking reduces stress, anxiety and depression. Hiking is not only beneficial to your mental and physical health. Walking with friends and family can strengthen and boost our relationships.
These unpredictable and challenging walks also help keep the mind sharp and focused. Undulating terrains and slippery tracks make hikes great brain stimulators.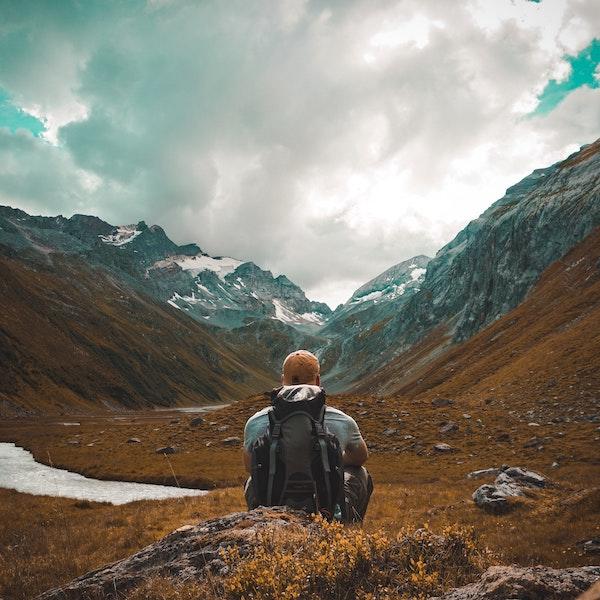 Credit - Unsplash


Growing your own vegetables
Perhaps trekking up a mountain or swimming in the ocean is not your ticket, but that doesn't mean you miss out on the great outdoors. Tending to gardens is a peaceful and restorative way to reconnect to the Earth. Managing a vegetable patch is also a great way to reduce our carbon footprint. With hands covered in fresh soil and dinner plates full of homegrown vegetables, it's no wonder gardening is a therapeutic way to enjoy being in nature.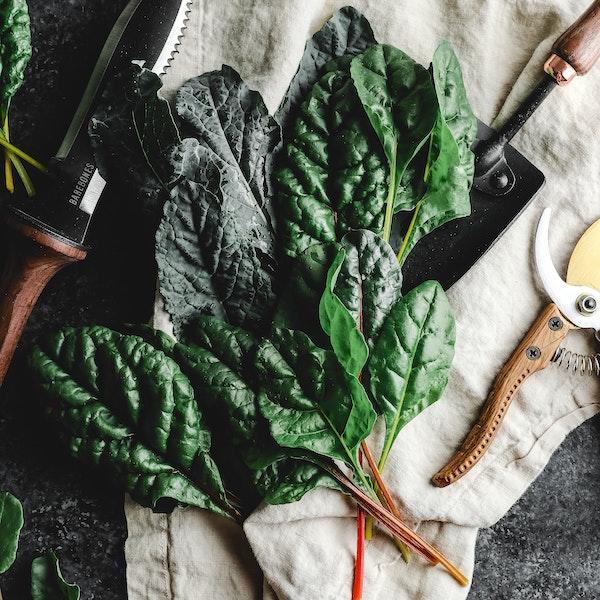 Credit - Unsplash


Taking a mindful moment
Through the hectic whirlwind of life, we can sometimes forget to stop and enjoy the moment. Whether admiring a flower or watching the sunrise, taking a moment to stop and enjoy the surroundings is a powerful action when we live in a world that never stops. The feeling of wonder and awe can inspire social connection, happiness, generosity and humility.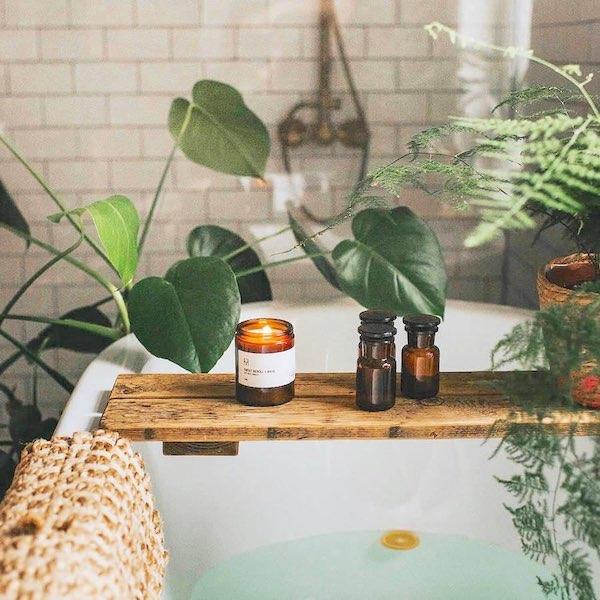 Credit - @wearthlondon

This past year has shown us that access to nature is vital for mental and physical health. Although more research may be needed in this subject, we know for ourselves how good we feel after a dose of fresh air. Escaping our technology-focused society for the natural world is imperative in restoring balance to our well-being.
Remember to tread lightly on the Earth. Find a balance so you can reconnect and heal in nature while still respecting the planet.
By Esme Bourne
Writers Bio - Esme Bourne is the Editorial Assistant at Wearth London, specialising in sustainable fashion and beauty.
---