14

Mar

Top 5 Eco-Friendly Holiday Destinations in 2018
The snow has melted in the UK and Spring seems to be coming around the corner (if we ignore the forecasts saying it is going to snow again) so naturally we all now start to look at where we can escape to in the summer holidays for an adventure. Tourism can often have a negative impact on the destination's environment so we have rounded up some of the best eco-friendly holiday destinations in the world which help protect surrounding environments.
1. Costa Rica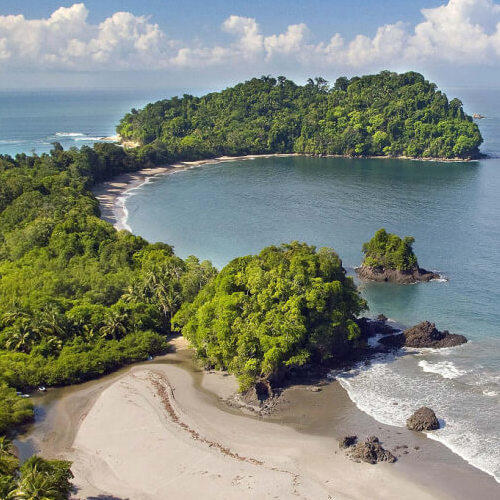 Manuel Antonio National Park
A list of the best green travel destinations would not be complete without this Central America oasis which is often seen as the brainchild of ecotourism.
Costa Rica is a small country located in Central America and it really has lots to offer. For those looking to connect with nature, the country is lush and full with wildlife. It has over 29 national park with many excursions possible to experience this including hiking mountain trails, tours of the volcanoes and bird watching. 25% of the country is also protected by the National System of Conservation Areas and conservation runs through all aspects of the country's tourism endeavours.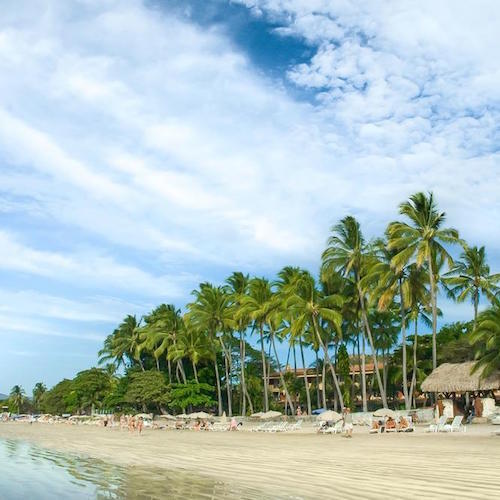 Tamarindo Beach
With Costa Rica not having a real Winter period, there are also lots of opportunities to catch the sun and relax on pristine beaches year wide. If you're looking to surf, Tamarindo Beach pictured above is one of the most popular surfing areas and there are a range of accommodations for every budget and a number of restaurants in the town. A popular experience in the area is visiting the Marino Las Baulas National Park which is a protected area for rare animals including leatherback sea turtles.
Best time to go – Although there is year round sun, mid-December to April is the most popular time of the year to visit as this is the dry season.
2. The Galapagos Islands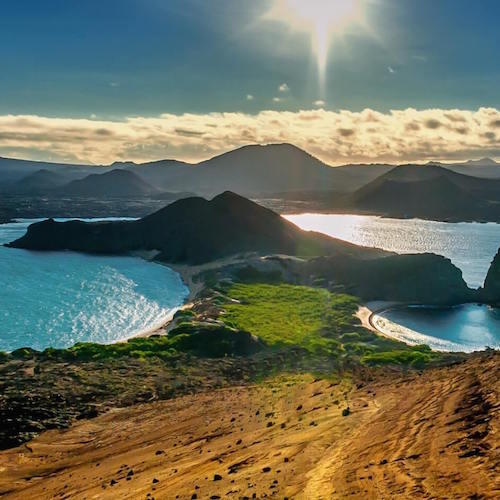 First made famous by Charles Darwin's observations on evolution, these islands are known for their vast biodiversity and beautiful island scenery. In 1979 the islands became the first UNESCO-designated World Heritage Site and since have opened up the islands for tourism, striving to ensure that this is environmentally friendly as possible whilst being able to invest more resources into conserving the islands.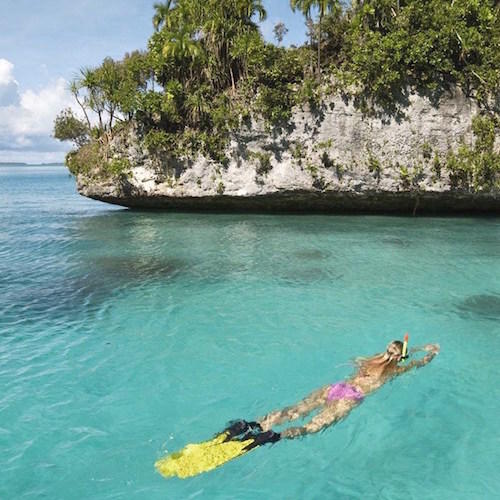 With nature bountiful and the beaches rugged with azure water, the Galapagos offers a temporary escape from modern life, perfect for the adventurous types. Many of the beaches are also frequented by the local seal population!
Best time to go – Galapagos is great to visit anytime of the year, the most popular period is June through September.
3. Norway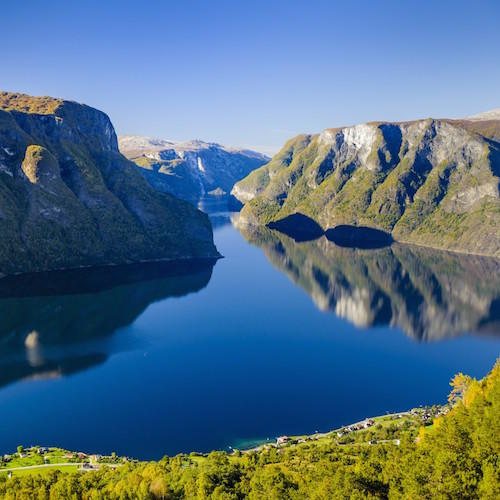 This might seem a surprise holiday destination to make it on to the list but the country known for its dramatic waterfalls and crystal clear fjords take preservation very seriously. Their philosophy is centred around conservation being everyone's responsibility, this means that although a lot of Norway is protected, it is still open for people to enjoy and explore.
One of the top ecotourism destinations in the world is the fjords pictured above. These stunning areas of natural beauty have been protected and can be enjoyed with outdoor activities including hiking and biking. The biggest and one of the most beautiful fyjords is Sognefjord, which you can see either through a boat or train tour. Many of the country's major cities are located nearby as well so you can combine an action filled holiday with a city break.
Best time to go – June, July and August are best in terms of daylight and temperature but prices are higher during this time. March and April can also be a good time to go and is a quieter period.
4. Borneo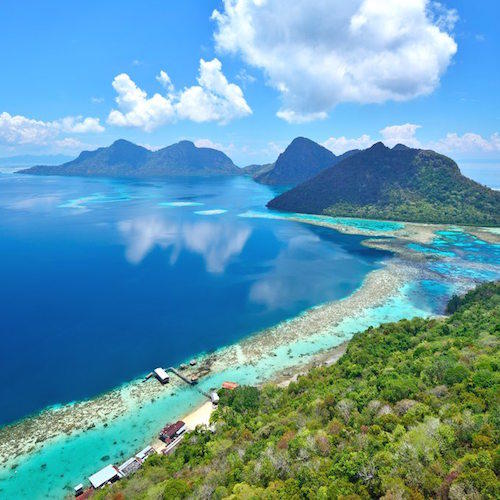 Borneo is the third largest island in the world and is one of the last remaining places in Southeast Asia where tropical rainforests can still be conserved on a large scale. As a result there is a wide range of endangered wildlife including orangutans, elephants and various kinds of monkeys.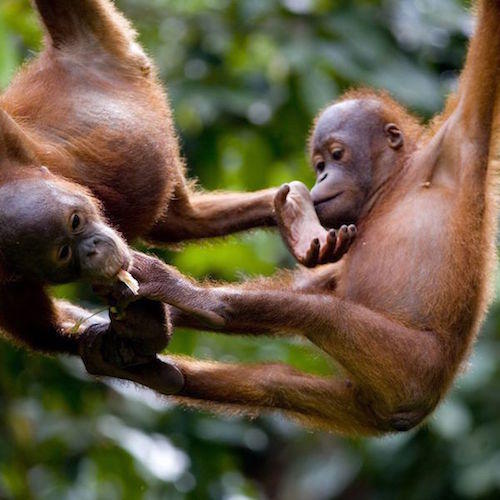 Borneo is a haven for biodiversity and conservation efforts continue to develop whilst visitors can experience all that the island has to offer. Alongside the virgin forests and untouched beaches, the island also boasts one of the most pristine reefs in the Pacific, as a result snorkelling and scuba diving are very popular.
Best time to go – March to October is the dry seasons, this is peak season and also the best time to see orangutans in the wild.
5. New Zealand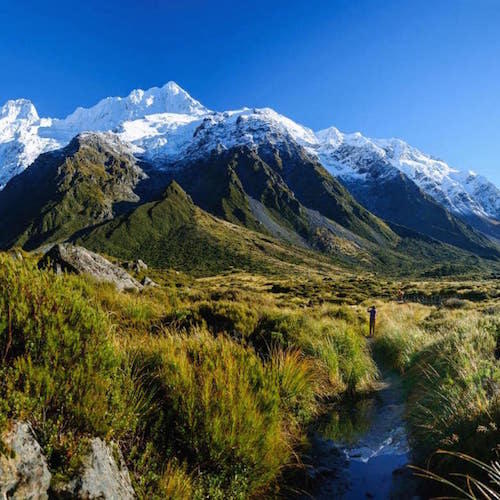 Mount Cook National Park
Considering the country's sublime natural beauty and rugged landscape fit for Hollywood Blockbusters, it is no wonder why the country has invested a lot in protecting its natural assets including committing to becoming carbon neutral.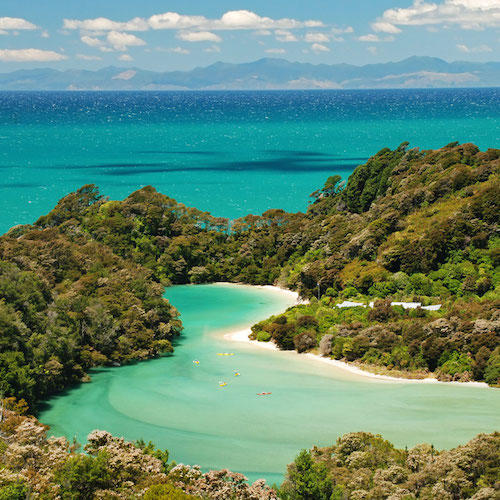 Abel Tasman National Park
Some of the most popular ecotourism attractions in the country include the Mount Cook National Park, Poor Knights Islands Marine Reserve and the Abel Tasman National Park which accommodate a range of activities including hiking, sailing and camping.
Best time to go – New Zealand's summer is December to February making New Zealand a great winter break. March to May is a quieter time and typically the weather is still nice so it is also a good time of year.
Been to any of the destinations featured? Head over to our Instagram here post to comment any recommendations you have
As with all travelling, it is best to offset your carbon emissions. Pebble Magazine recently did a very informative article on how to offset your holiday's carbon emissions which you can check out here.
---