13

Nov

Top UK Sustainable Fashion Brands
As the nights draw-in and Christmas approaches many of us turn to online shopping as a preferred pass-time especially when snuggled up on the sofa with a cup of tea. Increasingly however, we want to enjoy this time of year without the historically mountainous carbon footprint that can be caused by fast-fashion and consumer culture. The following eco-friendly fashion brands offer a great chance for the sustainable minded amongst us to shop and enjoy products this Christmas while at the same time keeping in mind the impact that such purchasing has on our earth, it's climate and inhabitants.
Oliver Co is a London-based eco-fashion brand which started in 2017 with the aim to make a range of sustainable yet sophisticated accessories. Their wallets, passport holders and cardholders are made from low carbon, cruelty-free fabrics such as apple and wood leather.
Top pick (Vegan Credit Card Holder - £39)
Oliver Co's vegan credit card holder has a slim and discreet design and is able to hold up to 6 cards, folded notes and receipts. Most of the pockets are made from apple leather with an organic cotton satin interior while a final, outer pocket is made from wood leather.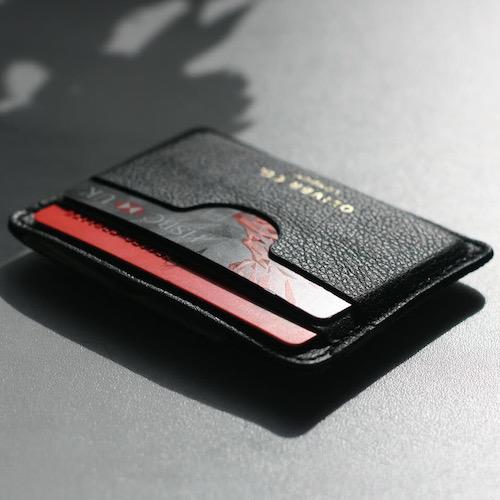 Eco-fashion meets comfort and support in the product range of underwear brand Sloanie. All items are made from TENCEL, a fabric sourced from the cellulose found in Austrian beech trees. Every stage of Sloanie's production process has the planet in mind, the material is both derived from renewable sources and is biodegradable and the packaging mail bags are 100% recycled and printed with eco inks.
Top pick (Sienna U-back bralette - £38)
The Sienna U-back bralette has support and comfort at the core of it's design. The bra is made from two layers of Sloanie's sustainable and incredibly soft TENCEL material and comes with adjustable shoulder straps and 3 level hook and eye clips to ensure that the fit is just right.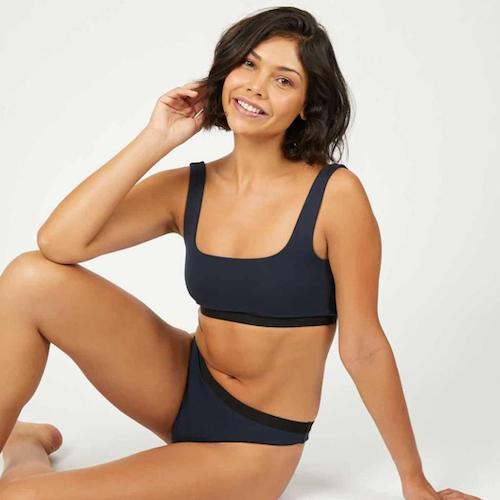 Vegan fashion brand, Votch, use a selection of eco-friendly materials to create a range of elegant watches for both men and women. The idea behind the company was to provide vegan, cruelty free watches and their product range does not disappoint. The leather-look straps on each watch are either made from vegan PU leather or Pinatex.
Top pick (Rose Gold and Pineapple watch - £135)
The Rose Gold and Pineapple watch is not plant-based in name only. The sleek brown strap is made from from Pineapple leather, a by-product of pineapple harvest. The sourcing process of pineapple leather uses no extra land, pesticides or fertilisers, making this stunning watch incredibly low-impact.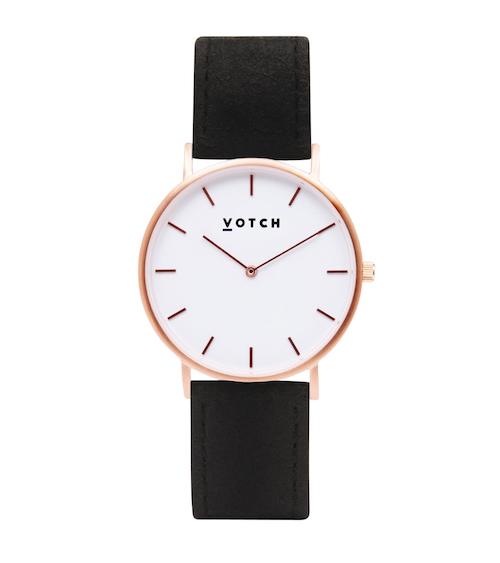 Lazy Luna's bags come in a range of wonderfully loud, eye-catching patterns but the design is not the only thing worth shouting about. The company ensures the production process maintains fair trade standards, working closely with women's organisations where each bag is handmade. The cotton in all the bags is ethically sourced and the prints are hand-painted.
Top pick (Tangerine & Pink Cotton Bucket bag - £28)
The Tangerine & Pink Cotton Bucket bag is sure to bring some vibrancy to your winter weeks. The colourful design is printed onto ethically-sourced cotton which is then cut and shaped and combined with a bold black strap and drawstring. The bag also comes with a metal zip fastening to keep your belongings securely stowed away.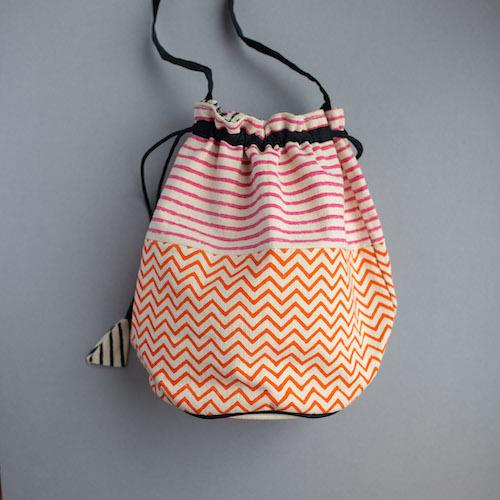 Old but gold, Ara | The Alter was the first jewellery brand we partnered with at Wearth and the products are still amongst the most stunning sustainable jewellery around. Lauren, the mind behind the eco fashion company, makes all of her own jewellery, sourcing the precious metals from recycled materials. Lauren's products come in organic cotton bags making them the perfect Christmas gift whether for others or just for yourself.
Top Pick (Astra Ring - £45)
The designs in Lauren's jewellery are inspired by astrology and nature. This Astra Ring is named after the latin phrase, "Ad astra" meaning "to the stars". The ring is imprinted with a six point star and can be customised to come in either a high-luster or frosted finish.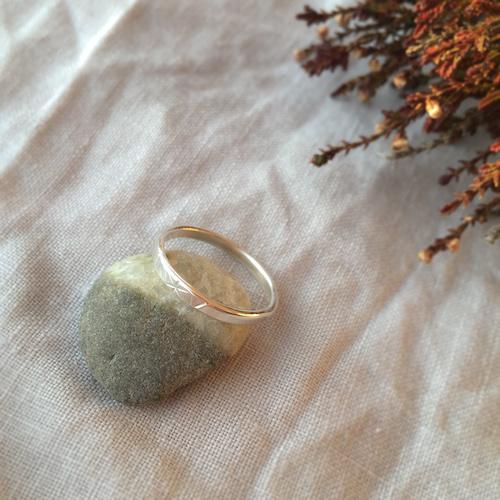 Wild Case products not only protect your phone but also the world's oceans with its commitment to support, develop and utilise technologies which help tackle plastic pollution. Each case is made from bamboo materials which can be composted at home, unlike the regular TPU cases you find on the market. All their cases come the affordable price of £14 and, if bought via the Wearth website, come with free UK delivery.
Top pick (Biodegradable iPhone 11 Pro Case - £14)
Wild Case cater to a range of iPhone generations including the latest iPhone 11 Pro. This case comes in a speckled natural white tone and has a raised bezel to protect the screen and side buttons. For each sale of this case the company gives 5% to the Ocean Cleanup.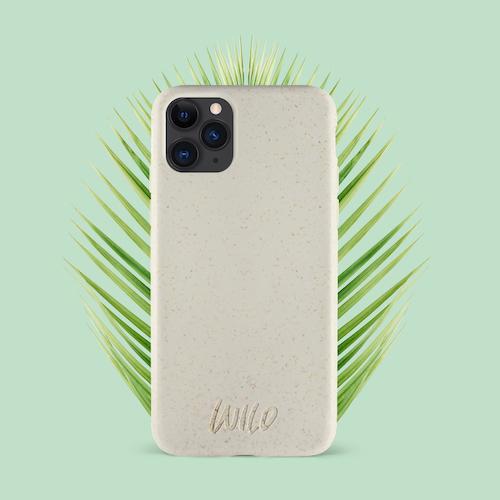 Nouare Jewellery
Nouare Jewelry is an eco-fashion brand based in a London workshop. Here the company founder Marie B designs and creates her products using recycled silver and organic cotton packaging. Marie B's designs are minimalist, timeless and versatile making them products you'll want to keep for life.
Top pick (Gold Adaman Earrings - £95)
The stunning Gold Adaman Earrings are hand-made in the London workshop from recycled silver & gold vermeil. The simple yet effective design is created using the ancient technique of loss wax and is inspired by water drops gliding off the petals of a lotus flower.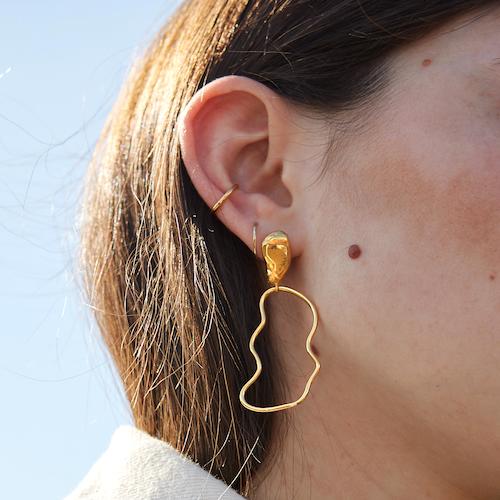 WAKEcup began as a supplier of zero waste coffee cups. The aim was to provide an alternative to the 100 billion single-use coffee cups which end up in landfills around the world every year. They have since widened their scope however to also provide sturdy and reusable backpacks, reusable straws, vegan wallets and glass tea infusers.
Top pick (Zero Waste Starter Kit - £55)
WAKEcup's 'starter kit' is an absolutely perfect Christmas gift for any of your eco-conscious friend's and family's to help them out with any zero-waste New Year's resolutions. The iconic WAKEcup reusable coffee cup comes with their brown-paper bag as well as a reusable water bottle and straws. All for just £55. The bag is made of Brown Tyvek Paper, it is washable and is a good size for a laptop. The other three products are all made from sustainably farmed bamboo.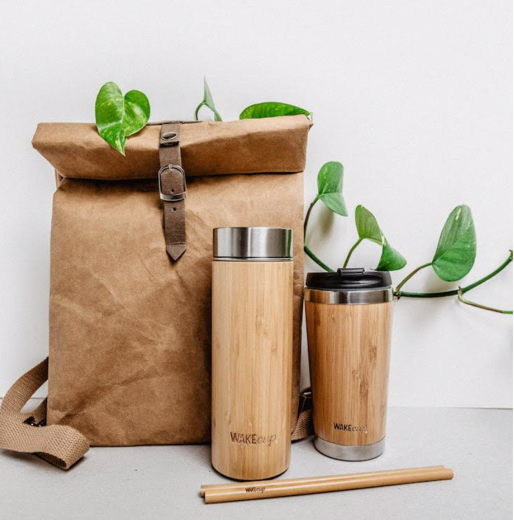 The sustainable fashion brand Ksana was originally set up by founder Claire after she noticed a gap in the market for well-designed, ecologically responsible watches coming in bold, neon colours. The brand uses closed loop manufacturing systems which allow you to send back the materials of the watch at the end of its life to be repurposed into solar panels. Alongside the eye-catching colours which Claire originally sought, the brand now also includes more minimalist mellow tones; catering to a range of styles and preferences.
Top pick (Bright Orange Watch - £62.50)
A Ksana classic, the neon orange silicone watch is waterproof and durable. Each of the watches comes in cardboard and the black and white clock face is made from 316L surgical grade stainless steel case, sapphire crystal glass. 1% of sales are donated towards supporting environmental causes.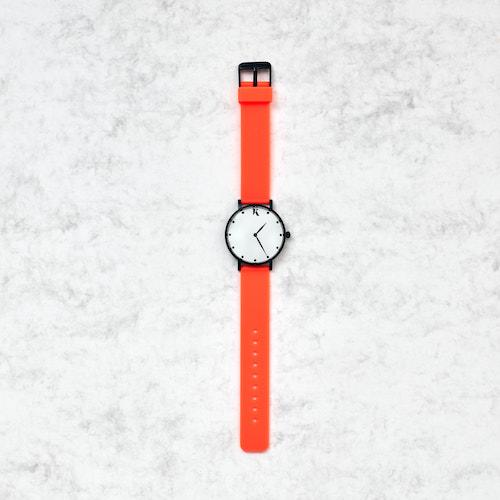 So this Christmas there'll be no absence of planet-friendly gifts for your nearest and dearest. Giving to friends and family won't have to mean demanding too much from our planet. Find all of the above brands on Wearth and, if you are keen for more, take a look through our fashion gifts department.
*****************
This post was written by Naomi Potter.
---