15

May

Best Sustainable Fashion Brands in the UK
Online shopping is a popular pastime for many of us. Increasingly however, we want to enjoy this process of shopping without the historically mountainous carbon footprint that can be caused by fast-fashion and consumer culture. To coincide with the launch of our new fashion department and to help you shop in a more eco-conscious way, here we share the best sustainable fashion brands in the UK. Our aim is to make sustainable style easy, accessible and affordable.
Ellyla
Ellyla's range of beautiful bags are both stylish and ethically-made. Lovingly handmade by skilled artisans, these bags are truly special yet completely affordable.
The bags are made using natural and sustainable fabrics. These include bamboo, mango wood, jute, raffia, vegan PU, hemp and organic cotton. All materials are sourced locally using sustainable farming methods.


Top Pick: Barish Vegan Jute Crossbody Bag £28.99
Impeccably stylish and perfect for the spring and summer months. This eco-friendly bag is handmade from jute and supports fair trade and ethical practices. With a cross body strap, as well as a cotton tassel and a small rope handle, it can be held in a number of ways.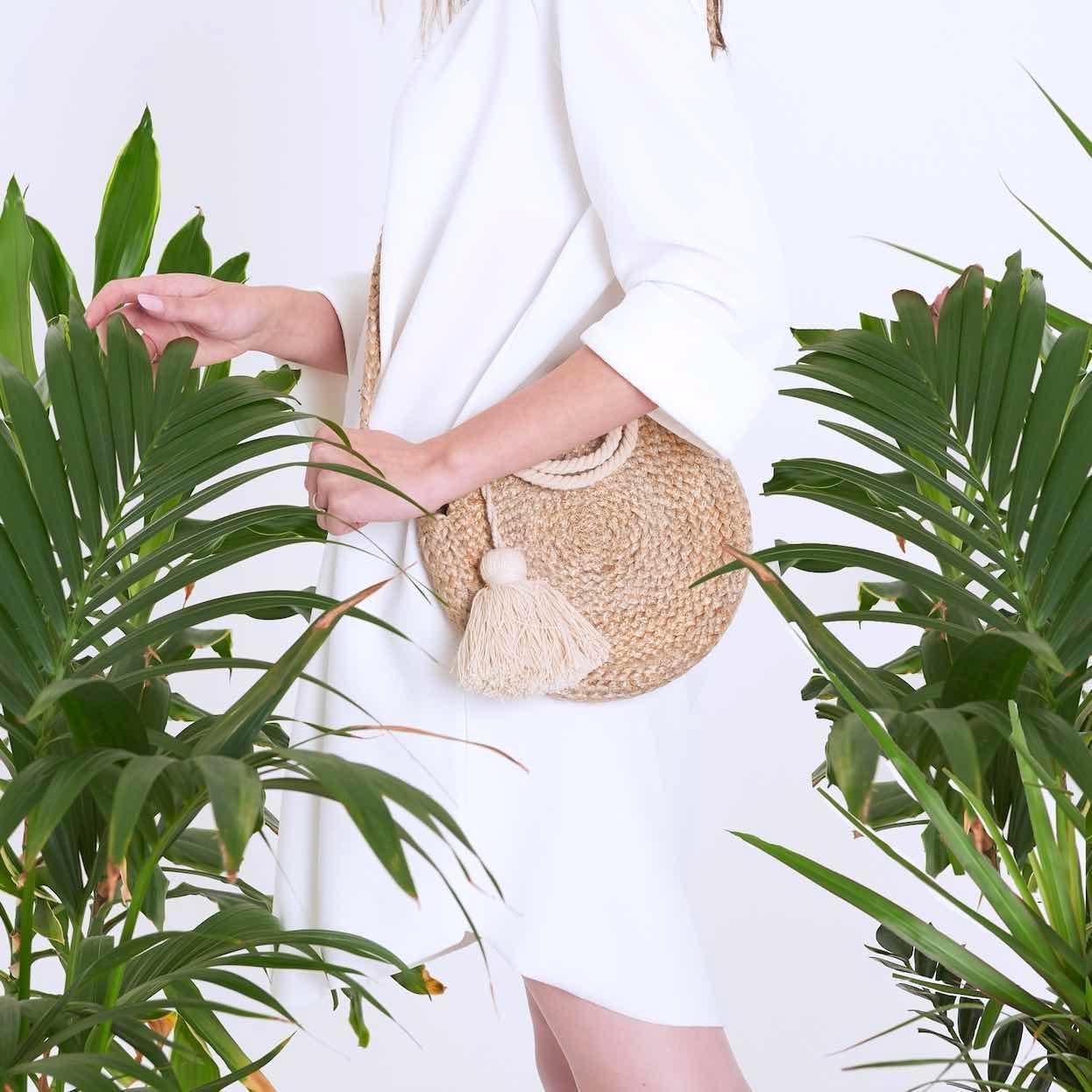 CHPO
Designed and created in Sweden, CHPO watches and sunglasses are inspired by skateboarding, music and art. A brand that takes a strong social stand for an equal society, you can be sure that you are buying into a brand with great social values. High quality, super stylish and affordable prices.


Top Pick: Langholmen Recycled Sunglasses – £30.00
These stylish black sunglasses are made from 100% recycled plastic and offer a smart unisex design. With a UV rating of 400, they can be worn on the beach, on the slopes, or simply for a summer stroll.
Origin
Origin Africa is the UK's first 100% not-for-profit fashion brand. All of their products use carefully sourced, planet-friendly materials which never compromise on quality. Their aim is to raise funds for humanitarian development products through the sale of ethical fashion. It's an admirable goal and one that we are very proud to support here at Wearth.


Top Pick: Black Organic Tee - Wink – £29.95
We love this black organic t-shirt with a fun wink design comprising icons inspired by African tribal masks. Printed using vegan approved water-based dyes, this cotton tee is planet-friendly and ethically made. With every purchase, you are supporting African-based social enterprise projects.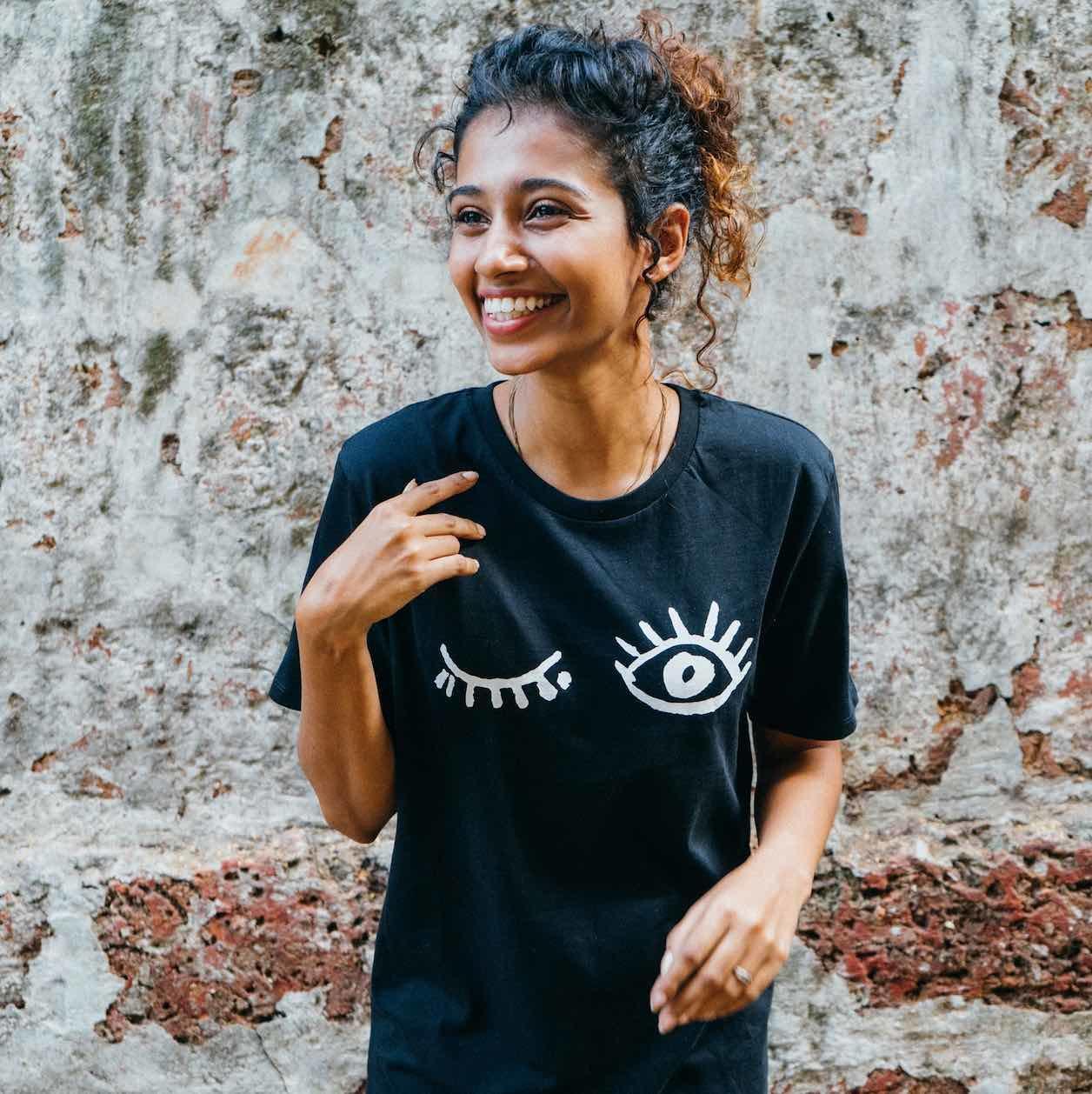 Veryan
Designed by Veryan Raikier, this collection of sustainable womenswear is made using organic and natural fabrics. These garments combine classic, minimal looks with exceptional quality for an effortless style.


Top Pick: Organic Wrap Dress in Blue & White Stripe – £120.00
This chic wrap dress is made from organic cotton in lightweight twill weave. With adjustable straps and a midi length, this elegant dress is perfect for summer. Made to order and eco-friendly.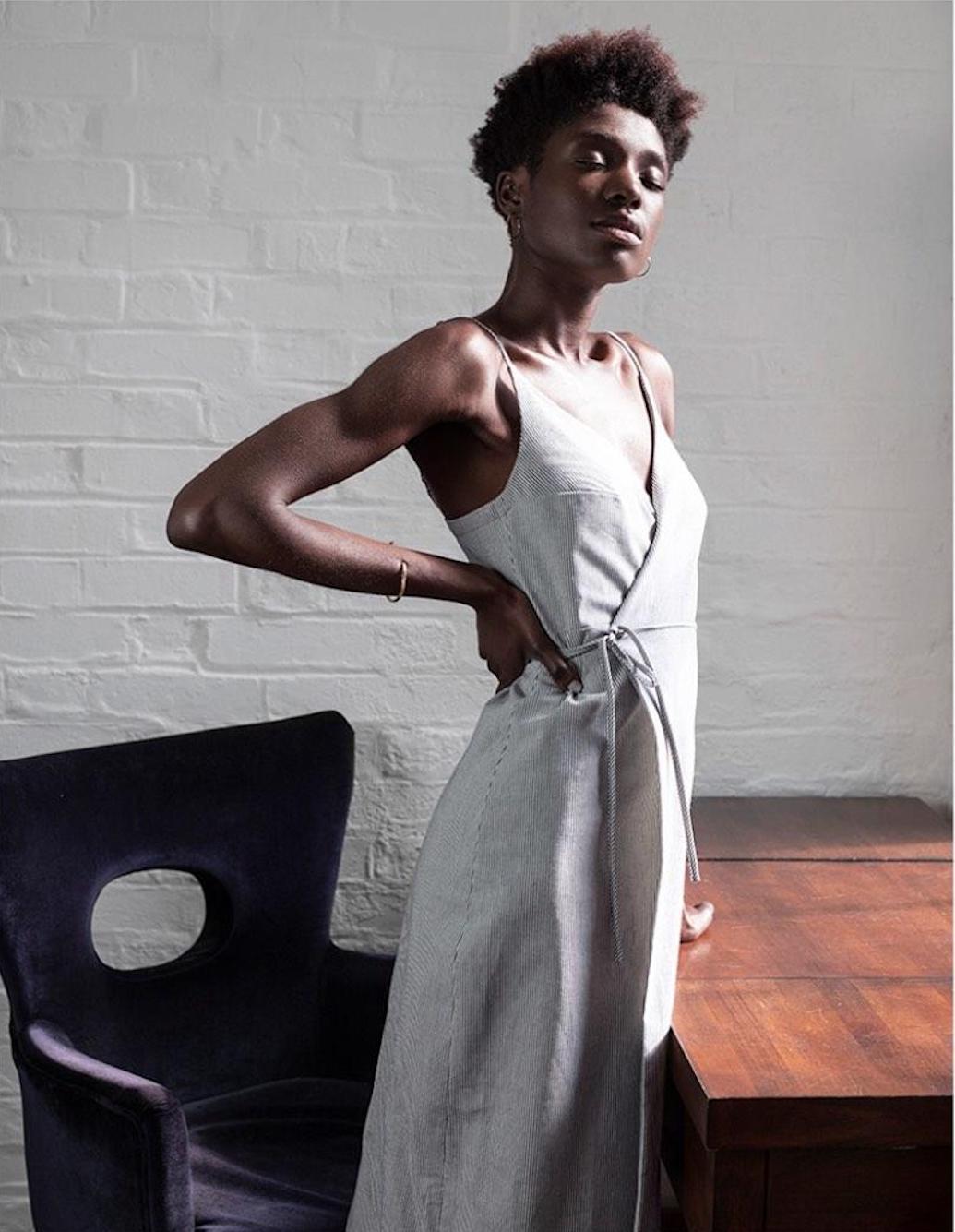 Hide The Label
The philosophy behind Hide The Label is to create effortless silhouettes that fit well, last longer, and can be worn by every woman, every season, and for every occasion. Their beautiful collection offers a range of versatile styles made from vivid prints and sustainable materials. Consciously designed and quality made.


Top Pick: Viscose Maxi Dress – £129.00
This Rosa Dress in peach floral print offers a feminine silhouette and flattering sleeves. A timeless shape with a bold print that will turn heads for all the right reasons. Dress down as a casual summer dress, or dress up with heels for a special occasion.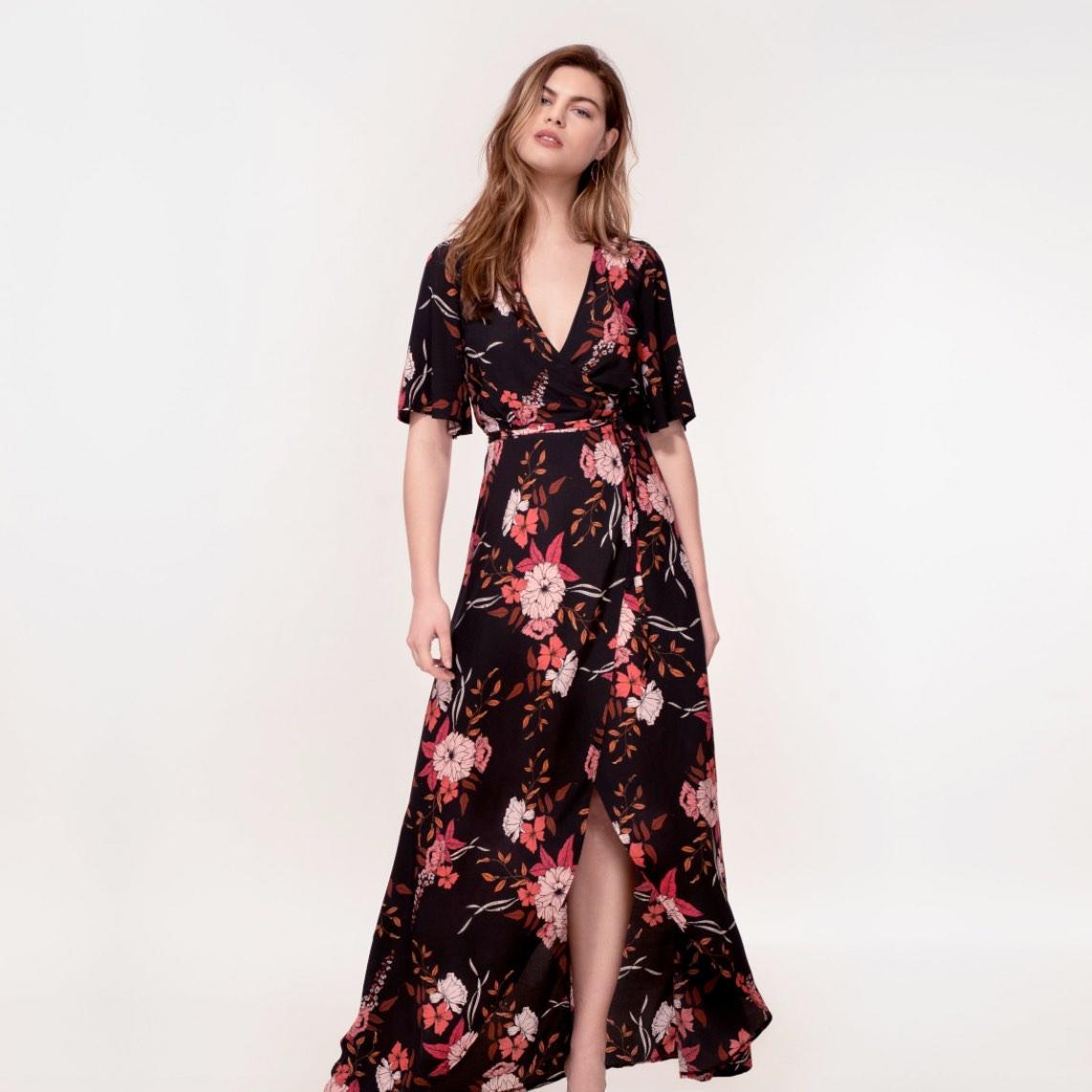 Salt
Salt was created by two friends who wanted to create a cool new style brand for women who are 'unapologetically' themselves. Motivated by inspirational women everywhere, Salt clothes are made to enhance the individual personality and style of those who wear them. All their pieces are made from 100% organic cotton and are delivered in packaging that is designed to be reused and recycled for storage.


Top Pick: Sand Sea Salt Organic T-Shirt – £29.00
This classic white 'Sand, Sea, Salt' slogan t-shirt is perfect for a laid-back beachy look. Made from organic cotton, this tee is a relaxed fit and sleeves can be rolled up or left longer.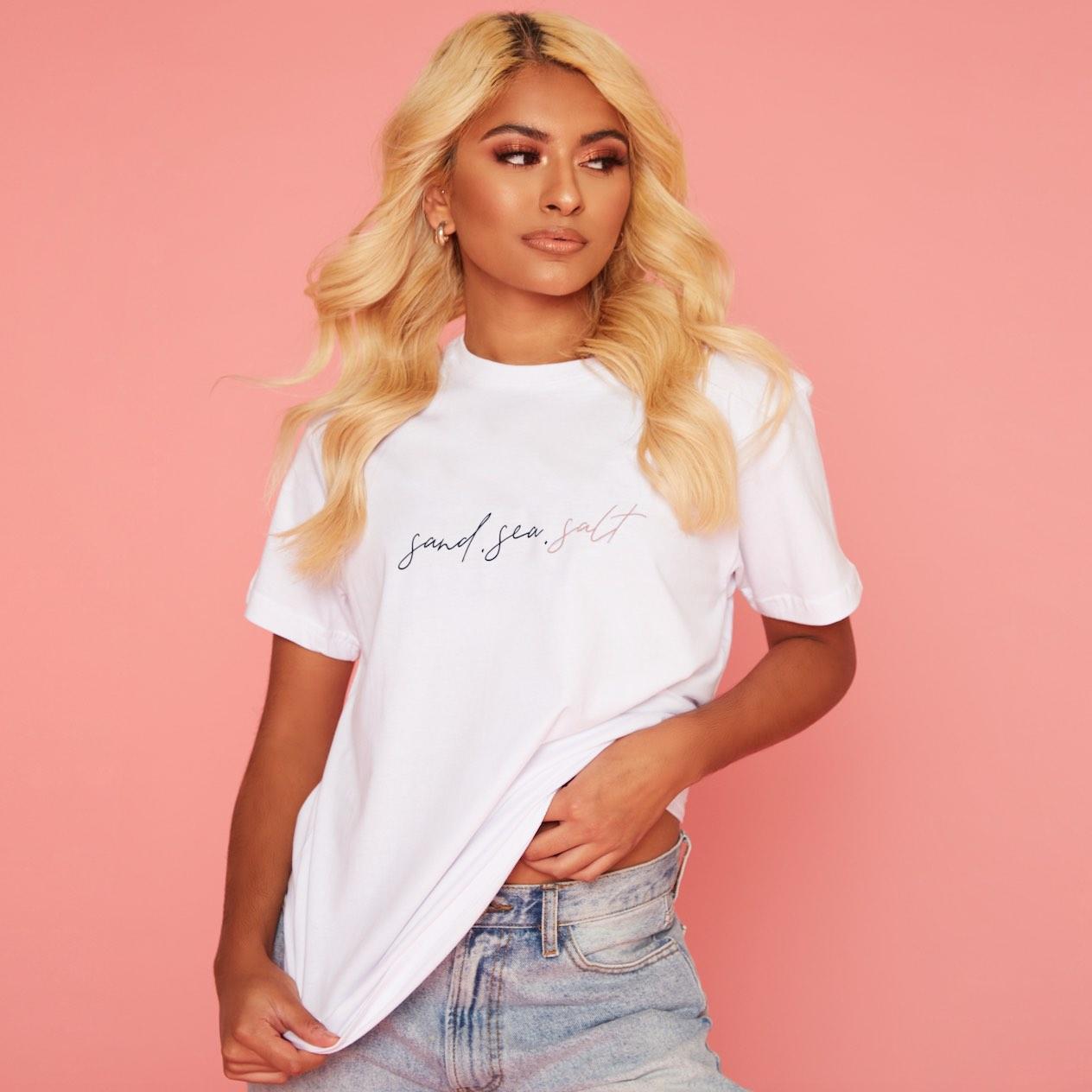 Before July
Before July is a slow fashion brand founded by British designer Elisa Jaycott. Born from a desire to decrease the demand for 'throw away' fashion, Before July creates unique statement pieces to stand the test of time. Designs are inspired by the Instagram generation, street style and current trends.


Top Pick: The Ophelia Flora Bandanna Top – £26.00
The Ophelia Bandanna Top is handmade to order in the UK. Light and airy with a super soft feel, it is perfect for warm summer days. This top can be styled or worn in a variety of ways, making it a versatile piece.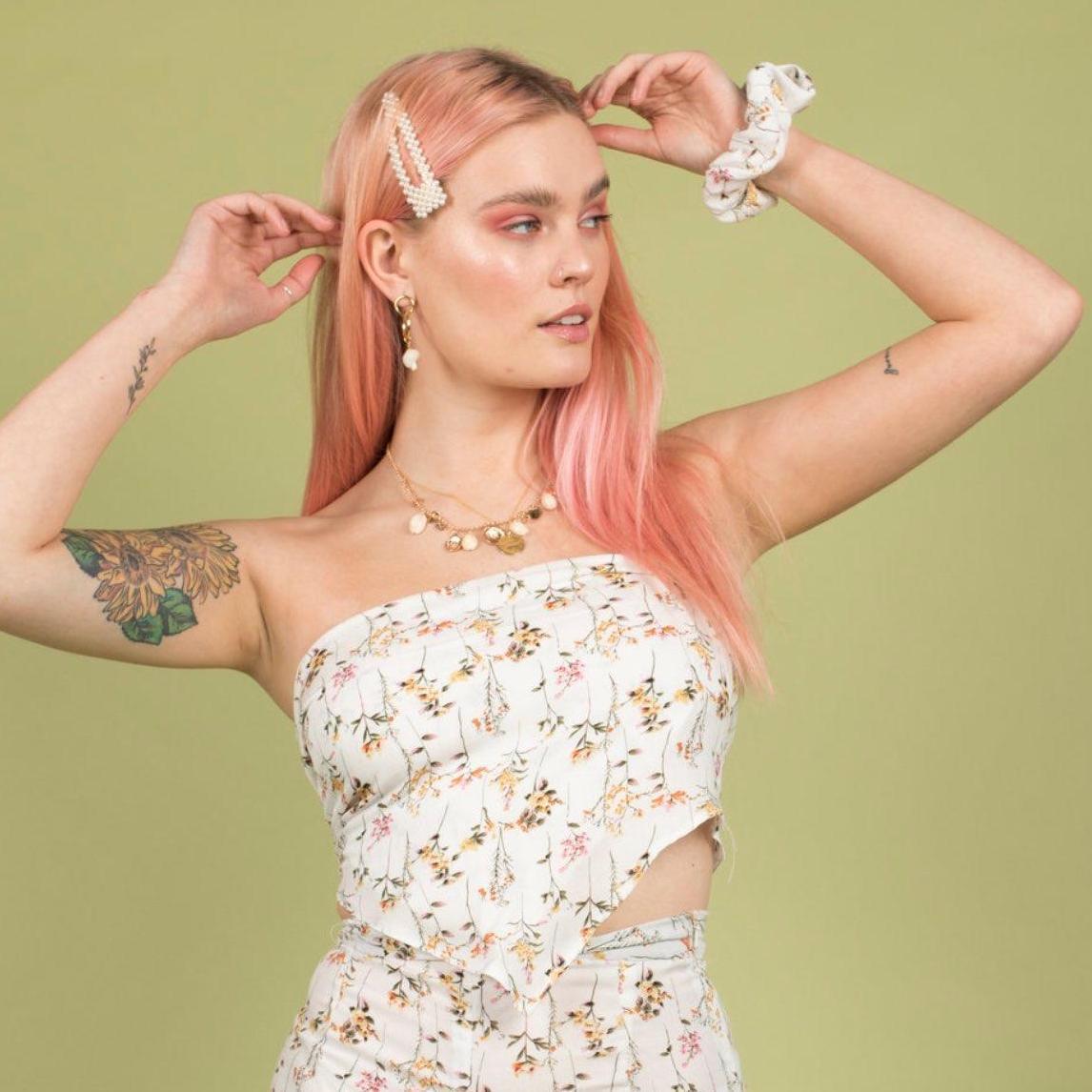 Stidston Studio
Stidston Studio is a conscious swimwear brand producing vibrant clothing that is designed and made in England. Inspired by the English summer – from the beaches and countryside of Devon to the swimming ponds and lidos of London.


Top Pick: The Hope Recycled Swimsuit in Gingham – £88.00
Handmade in Devon, this ethical swimsuit in navy gingham is inspired by quintessential English summer style. Made from Econyl, a durable and quick drying material regenerated from old fishing nets and other consumer waste.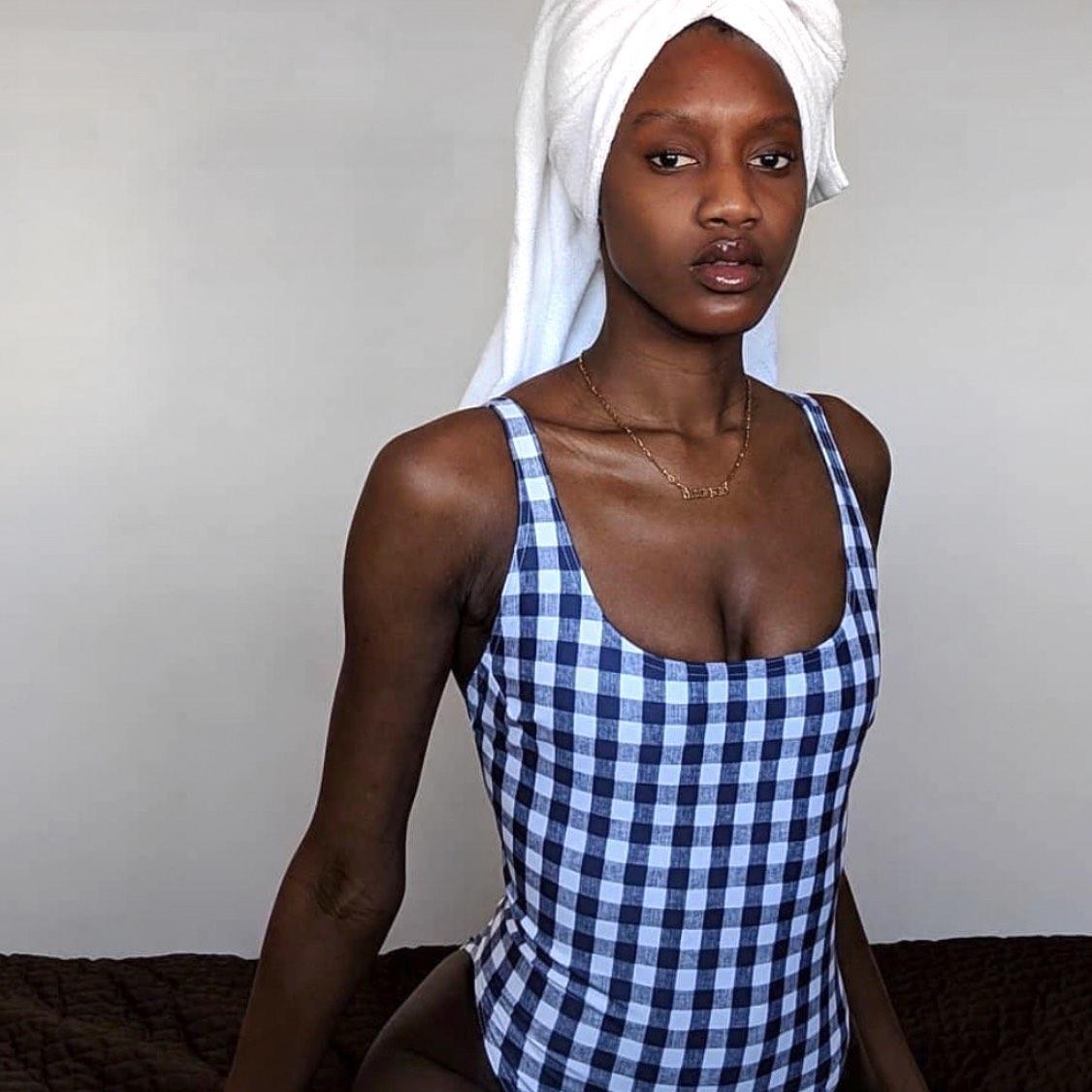 Kula
Kula is a UK brand committed to using sustainably sourced materials to develop stylish vegan bags and backpacks. Their bags do not use leather or any other animal-based materials. Instead they use a reinforced paper material that has been sourced sustainably from responsibly managed forests.


Top Pick: Salford Vegan Backpack – £35.00
This Salford Vegan Backpack is handmade using reinforced Texon Vogue – a washable material made from FSC accredited paper. The stylish and sustainable backpack features a roomy interior and front pocket, along with adjustable straps and a secured zipped back pocket.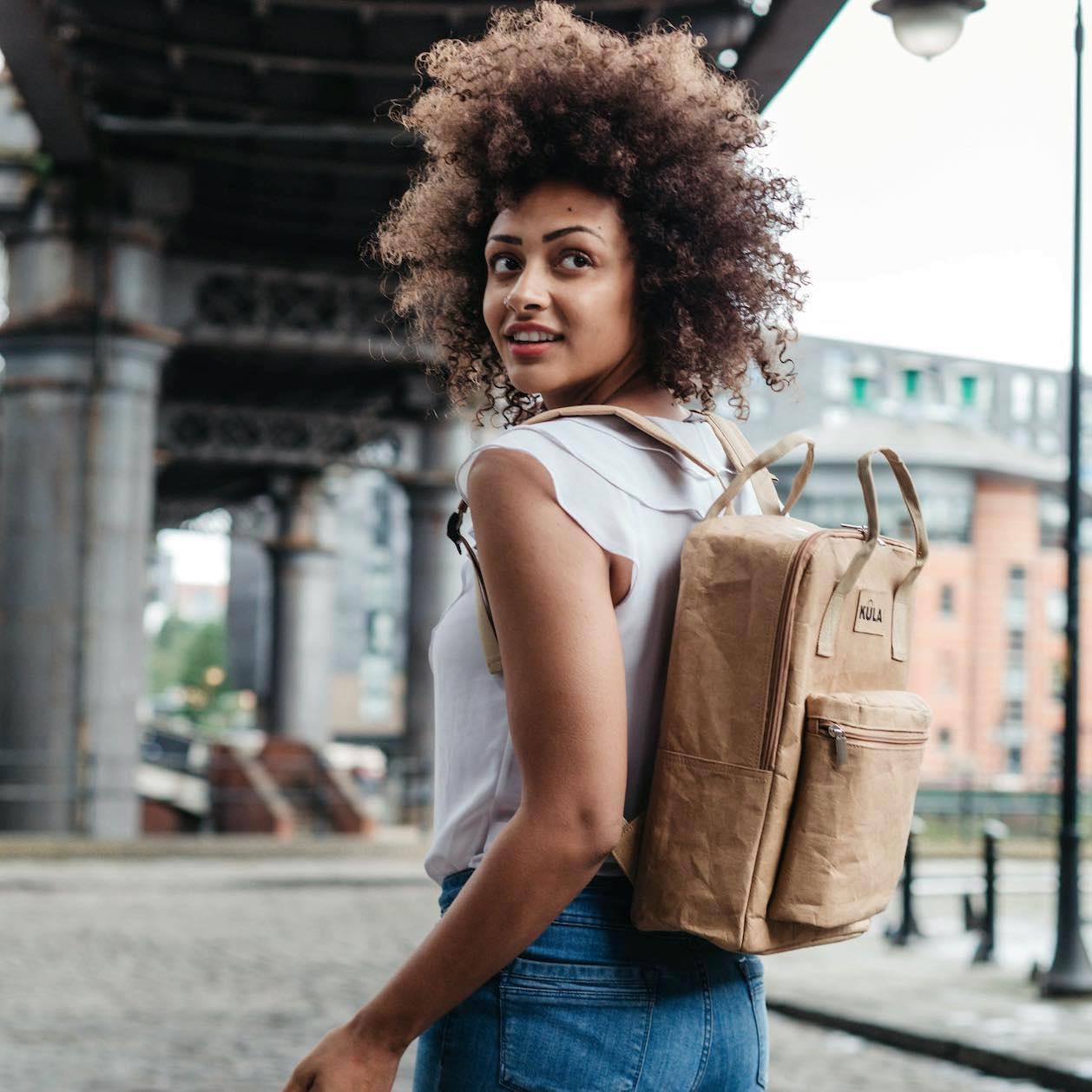 Leiho
Leiho means 'how are you' in Cantonese – and the team behind the brand believe that's all we need to ask someone to show we care. Leiho began with the aim of donating socks to homeless people, with clean socks being the most requested item at homeless shelters. For every pair of bamboo socks sold, they give a pair to a homeless person.


Top Pick: Bamboo Socks Gift Set – £33.00
Leiho socks are made with bamboo, making them hypoallergenic, odour-resistant, temperature adapting, and better for the environment. This gift set features all three of Leiho's funky sustainable socks.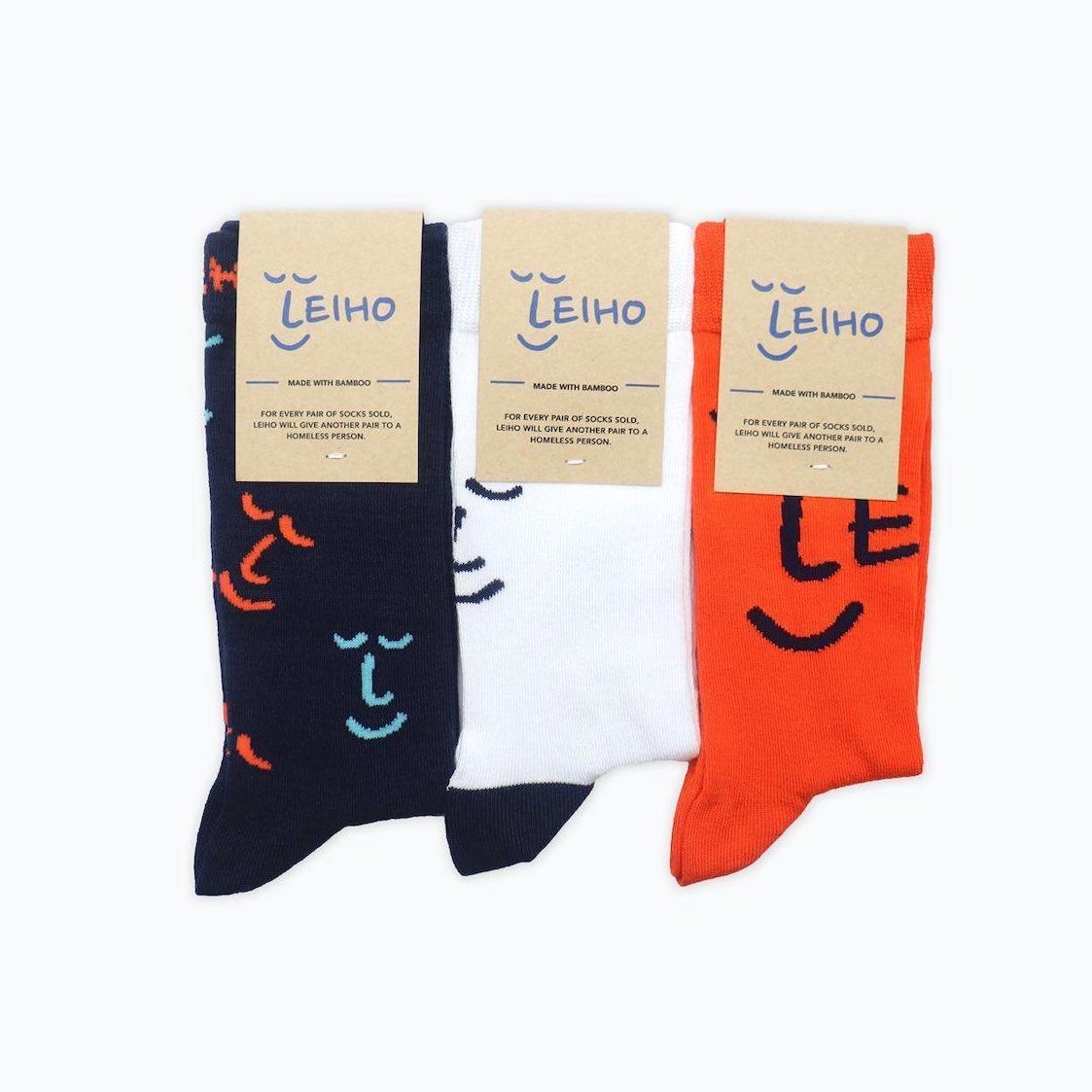 From Belo
From Belo create sustainable handbags and travel accessories made from seatbelts and other recycled materials. Working closely with skilled artisans and reclaimed materials, they create beautiful, versatile and conscious handbags.


Top Pick: Cida Recycled Tote Bag – £89.50
The Cida Recycled Tote Bag is ethically-made by a team of artisans based in Belo Horizonte in Brazil. Created from leftover clothing material and recycled plastic bottles, it is the perfect eco-friendly shopper bag. Every purchase of a Cida bag helps feed four people in need, making it a powerful purchase.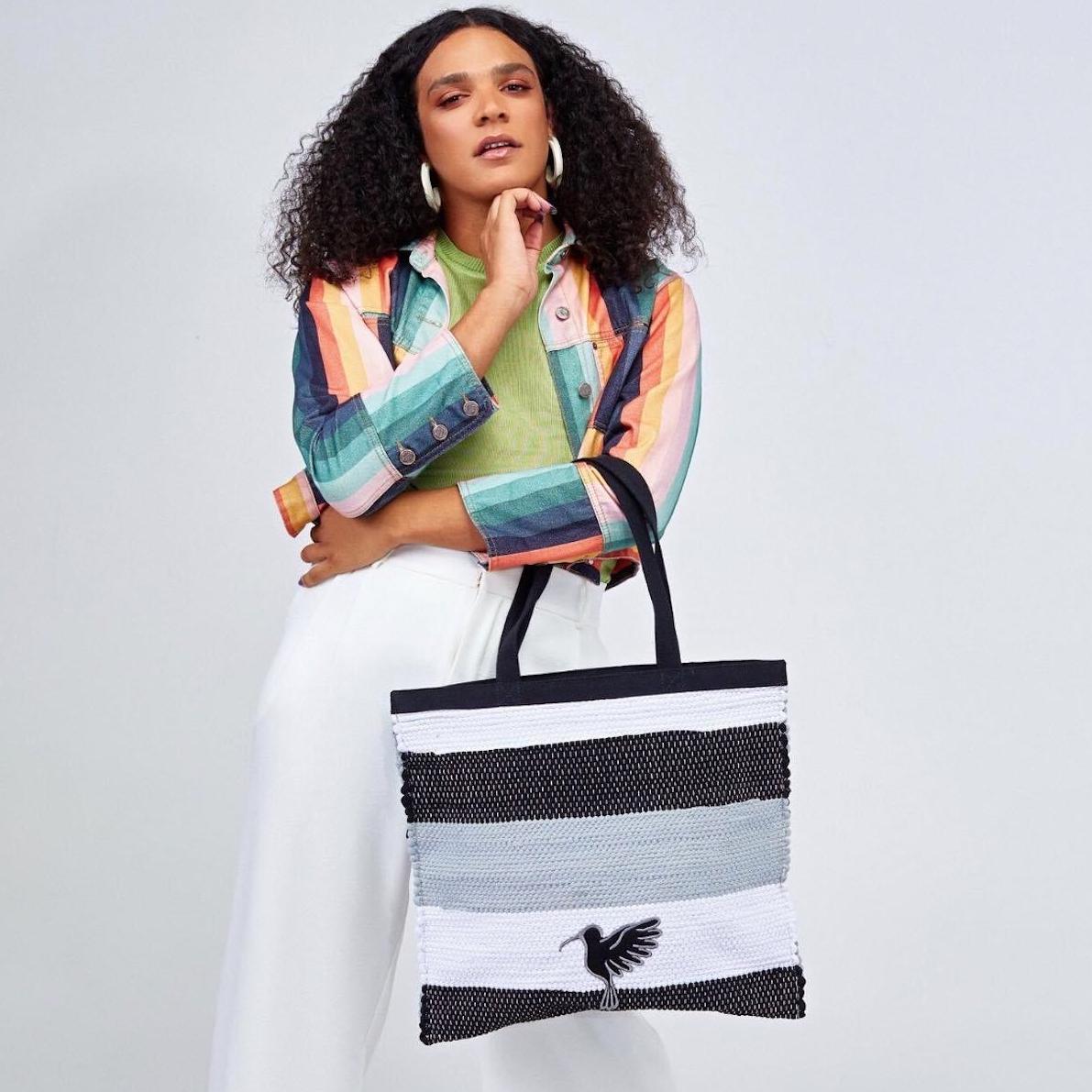 Blonde Gone Rogue
Started in 2017, Blonde Gone Rogue is a sustainable fashion brand that is determined to address, not amplify, the problems in the fashion industry. They are set on a mission to become the most transparent brand in the industry. With beautiful designs and an ethical supply chain, Blonde Gone Rogue aims to ensure their customers feel confident in high quality, long-lasting and sustainable clothes.


Top Pick: Daisy Sustainable Lace Top in Yellow – £58.00
This Daisy Sustainable Lace Top is a gentle, long-sleeve blouse with a regular fit. A beautiful and sustainable design made from 100% up-cycled cotton and nylon. The perfect addition to your summer wardrobe.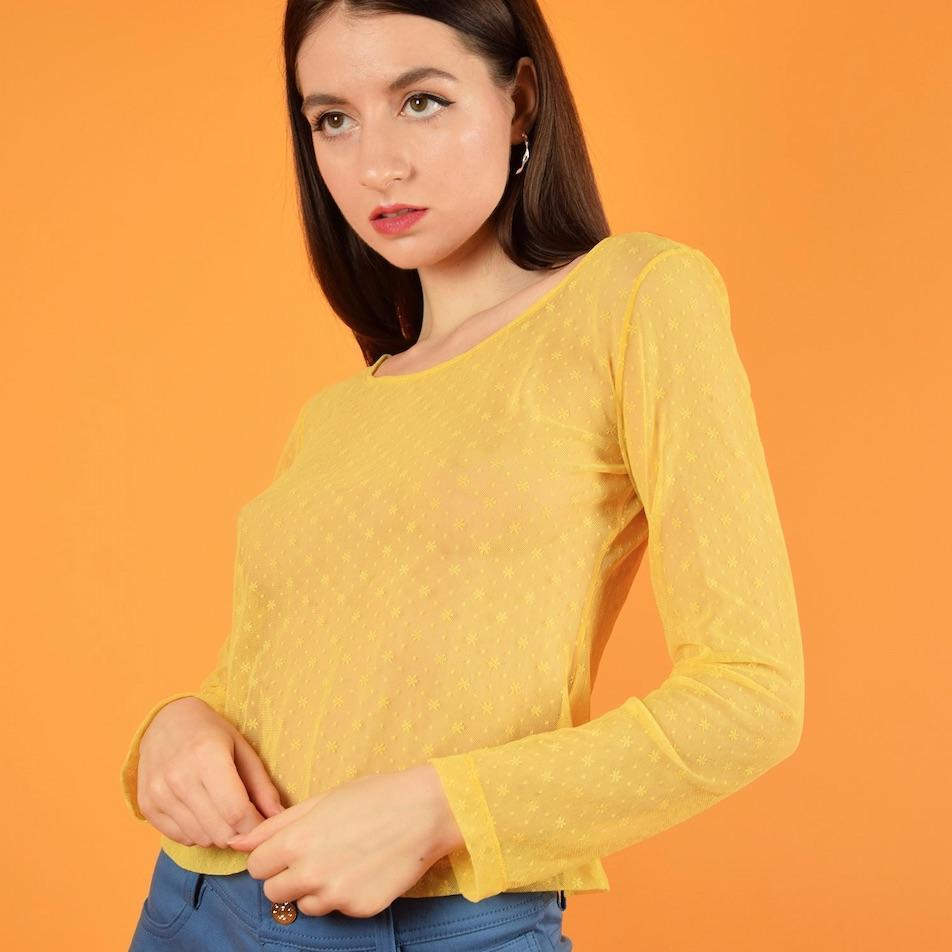 Oliver Co
Oliver Co is a London-based eco-fashion brand which started in 2017 with the aim to make a range of sustainable yet sophisticated accessories. Their wallets, passport holders and cardholders are made from low carbon, cruelty-free fabrics such as apple and wood leather.


Top Pick: Vegan Credit Card Holder – £39.00
Oliver Co's vegan credit card holder has a slim and discreet design and is able to hold up to 6 cards, folded notes and receipts. Most of the pockets are made from apple leather with an organic cotton satin interior while a final, outer pocket is made from wood leather.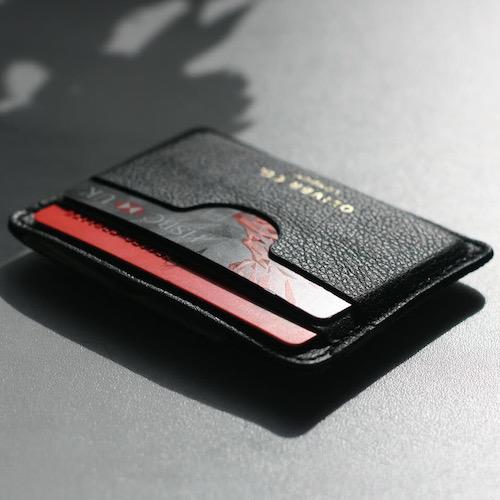 Sloanie
Eco-fashion meets comfort and support in the product range of underwear brand Sloanie. All items are made from TENCEL, a fabric sourced from the cellulose found in Austrian beech trees. Every stage of Sloanie's production process has the planet in mind, the material is both derived from renewable sources and is biodegradable and the packaging mail bags are 100% recycled and printed with eco inks.


Top Pick: Sienna U-Back Bralette – £38.00
The Sienna U-back bralette has support and comfort at the core of it's design. The bra is made from two layers of Sloanie's sustainable and incredibly soft TENCEL material and comes with adjustable shoulder straps and 3 level hook and eye clips to ensure that the fit is just right.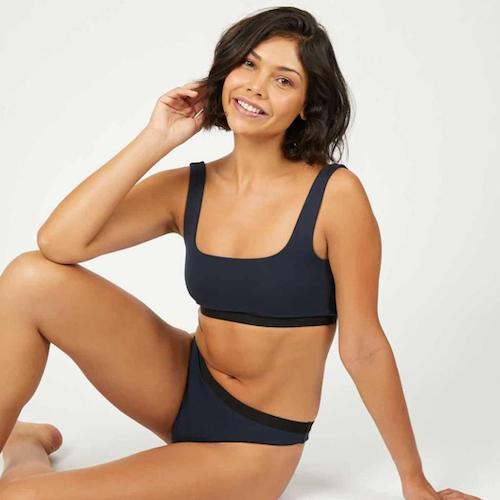 Votch
Vegan fashion brand, Votch, use a selection of eco-friendly materials to create a range of elegant watches for both men and women. The idea behind the company was to provide vegan, cruelty free watches and their product range does not disappoint. The leather-look straps on each watch are either made from vegan PU leather or Pinatex.


Top Pick: Rose Gold and Pineapple Watch – £135.00
The Rose Gold and Pineapple watch is not plant-based in name only. The sleek brown strap is made from from Pineapple leather, a by-product of pineapple harvest. The sourcing process of pineapple leather uses no extra land, pesticides or fertilisers, making this stunning watch incredibly low-impact.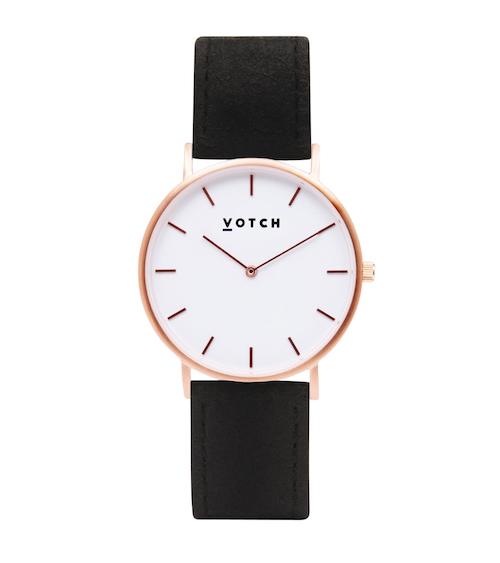 Lazy Luna
Lazy Luna's bags come in a range of wonderfully loud, eye-catching patterns but the design is not the only thing worth shouting about. The company ensures the production process maintains fair trade standards, working closely with women's organisations where each bag is handmade. The cotton in all the bags is ethically sourced and the prints are hand-painted.


Top Pick: Cotton Bucket Bag – £28.00
The Black Bucket Bag is sure to bring some vibrancy to your winter weeks. The fun design is printed onto ethically-sourced cotton which is then cut and shaped and combined with a bold black strap and drawstring. The bag also comes with a metal zip fastening to keep your belongings securely stowed away.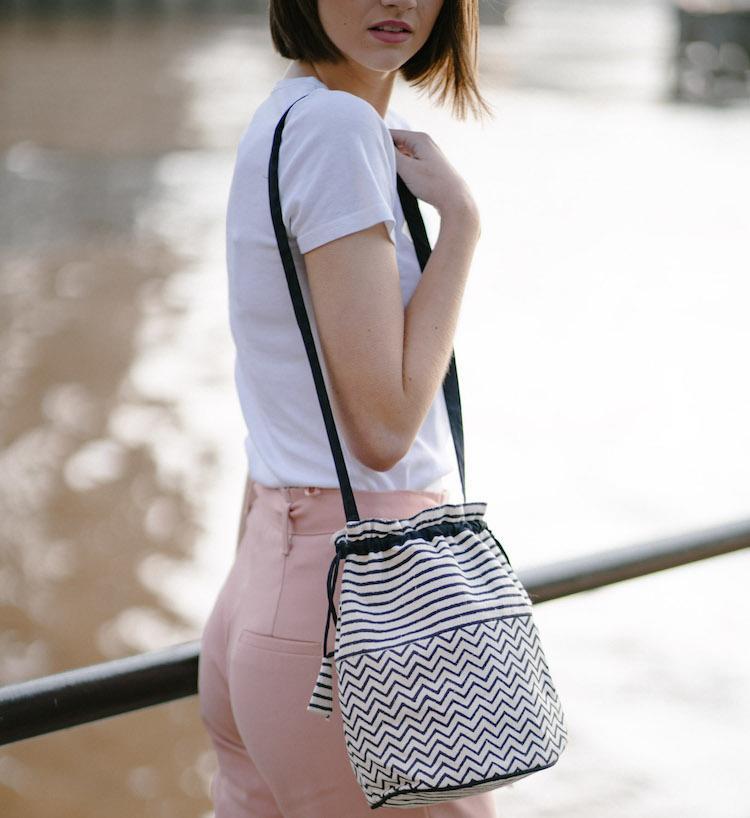 Ksana
The sustainable fashion brand Ksana was originally set up by founder Claire after she noticed a gap in the market for well-designed, ecologically responsible watches coming in bold, neon colours. The brand uses closed loop manufacturing systems which allow you to send back the materials of the watch at the end of its life to be repurposed into solar panels. Alongside the eye-catching colours which Claire originally sought, the brand now also includes more minimalist mellow tones; catering to a range of styles and preferences.


Top Pick: Bright Orange Watch – £62.50
A Ksana classic, the neon orange silicone watch is waterproof and durable. Each of the watches comes in cardboard and the black and white clock face is made from 316L surgical grade stainless steel case, sapphire crystal glass. 1% of sales are donated towards supporting environmental causes.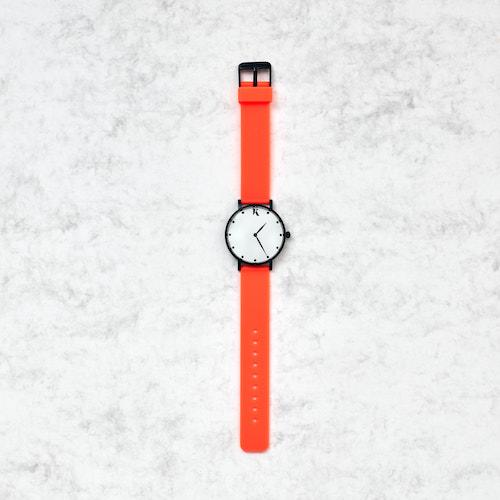 Find all of the above brands on Wearth and, if you are keen for more, take a look through our fashion department.
*****************
---