27

Apr

Vegan Chocolate Chip Cookie Recipe
The perfect recipe for when you are craving a quick dessert. This generous sized vegan chocolate chip cookie is a single serve recipe that can be 'baked' in as little as 90 seconds.
Prep Time: 5 minutes plus 15 minutes chilling
Cooking Time: 90 seconds
Equipment: Microwave, measuring spoons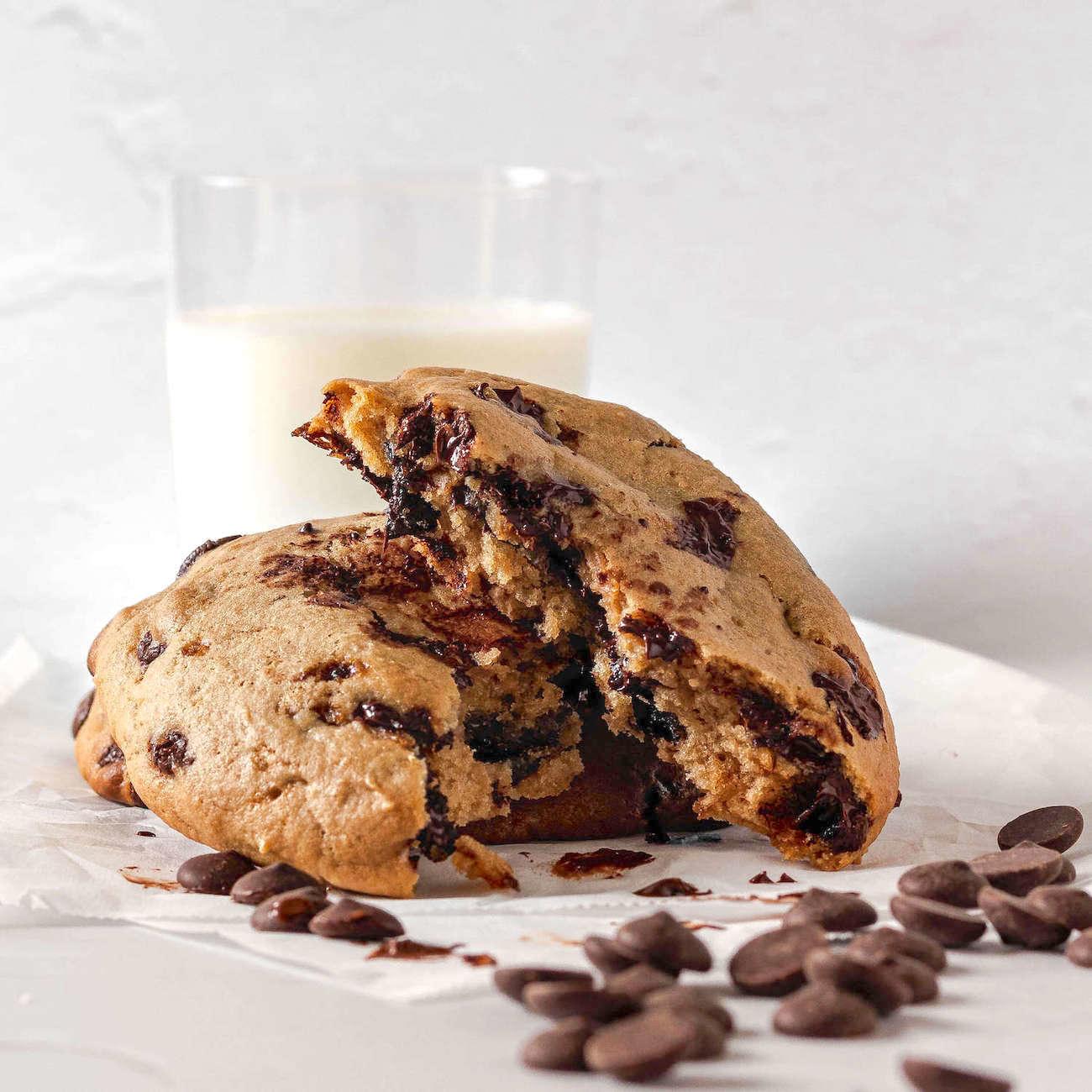 INGREDIENTS - SERVES 1
1 tbsp Coconut oil, melted
2 tbsp Dark muscovado sugar
½ tbsp Smooth apple sauce from a jar or homemade
1 tbsp Dairy free milk
¼ tsp Vanilla extract
4 tbsp Plain white flour
¼ tsp Baking powder
2 pinches Sea salt
2 tbsp Vegan chocolate chips
METHOD
Add the melted coconut oil, apple sauce and sugar to a bowl and mix together until combined
Add the rest of the ingredients (except the chocolate chips) and mix together
Fold in the chocolate chips
Place in the fridge to chill for 15 minutes
Scoop the dough onto a lightly greased microwavable plate and use your fingers damped with a little water to form the dough into a ball.
**Microwave on full power for 90 seconds. Allow to cool for 3 – 4 minutes before enjoying.
** These can also be made in the oven by replacing steps 5 & 6 above with the following:
Place the cookie dough on a baking tray lined with baking parchment and use your hands to form the dough into a ball
Place in a pre-heated oven at 180oc for 15 minutes. Allow to cool for 5 – 10 minutes before enjoying.
NOTES
Cooking the cookie in the microwave will result in a bit more of a cake like texture whereas in the oven you will get that traditional chewy cookie. Either way they both taste the same.
---