03

Apr

Vegan Gifts For Her | Vegan Gift Ideas Guide Part 1
It can be difficult to find the perfect gift online for your vegan friend or loved one which are high quality & cruelty-free. To make it easier to discover the best vegan gift ideas, we've compiled a list of some of our most popular and unique presents for vegans & vegetarians, perfect for special occasions including birthdays, anniversaries and Christmas. There will be two parts to this ethical gift guide with this part being vegan gifts for her. All of our products featured here are made in the UK by conscious brands and can be combined to make a lovely vegan birthday gift box or hamper for someone special! You can also see all of our gifts available on Wearth here.
'Raspberry' Organic Sleep Gift Set - £31
The perfect natural gift set for those that love their sleep! The set comes with a vegan-friendly organic cotton eye mask which is hand dyed using forest berries, creating a beautiful soft pink colour. It also comes with a herbal sleep sachet filled with calming organic lavender which can be placed under pillow to help blissfully fall asleep.
Natural Skincare Gift Set - £28.50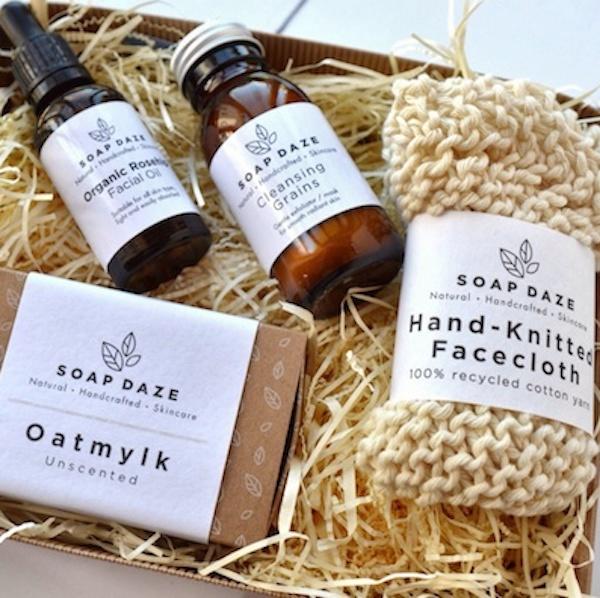 This natural beauty gift set comes with a range of skin-friendly products, all handmade in Devon using plant-based ingredients. The set includes organic rosehip facial oil, large oatymylk soap, cleansing grains and hand knitted face cloth made from recycled cotton.
It has been created with sensitive skin in mind so it is also a good gift for teenagers or for those who find conventional beauty products too harsh on their skin.
Pink Himalayan Bath Salts - £7.50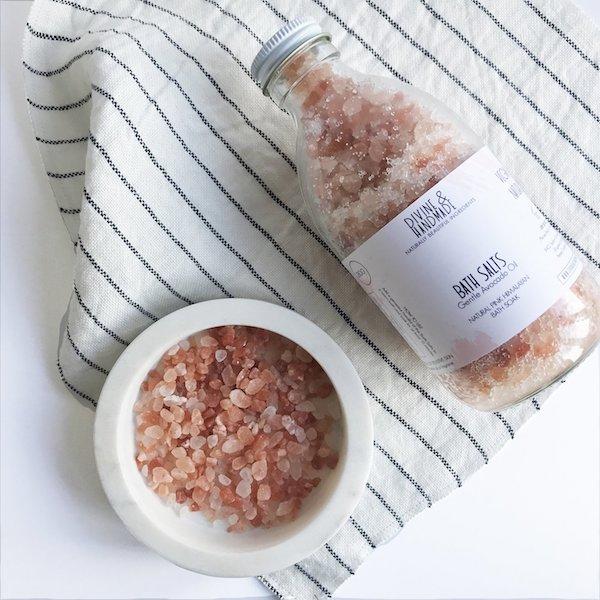 This cruelty-free Himalayan bath soak is made using completely natural ingredients with natural Pink Himalayan bath salts and Gentle Avocado Oil and is packaged in glass jar with metal lid. The unique dusty pink colour is due to the very high mineral content of the salts, including potassium, magnesium and iron. As a result, this soak helps to cleanse and detoxify your body and calm your nervous system.
Heart Charm Rope Bracelet - £12.50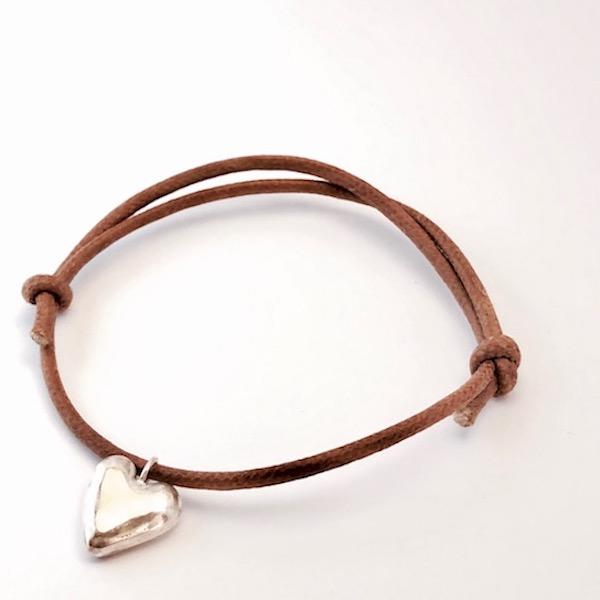 The first gift on our list is this heart charm bracelets which is handmade in the UK by independent ethical jewellery brand, Smoke and Ash. There are a range of nautical-themed charms to choose from and each charm is made from recycled silver, a great alternative to carbon-intensive newly mined silver. Often rope charm bracelets are made with leather but these are made from organic cotton, making them a great alternative for vegans.
Free Hugs Ceramic Pot & Cactus - £22 (with cactus included)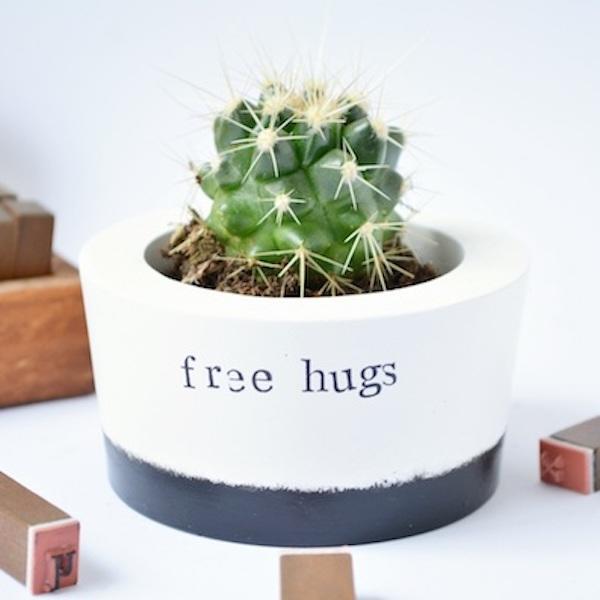 This ceramic pot comes with the cactus and makes for a funny gift for a friend. The pot is handmade in England with the free hugs messaged stamped on to the side.
Personalisable 'Be Kind' Necklace - £48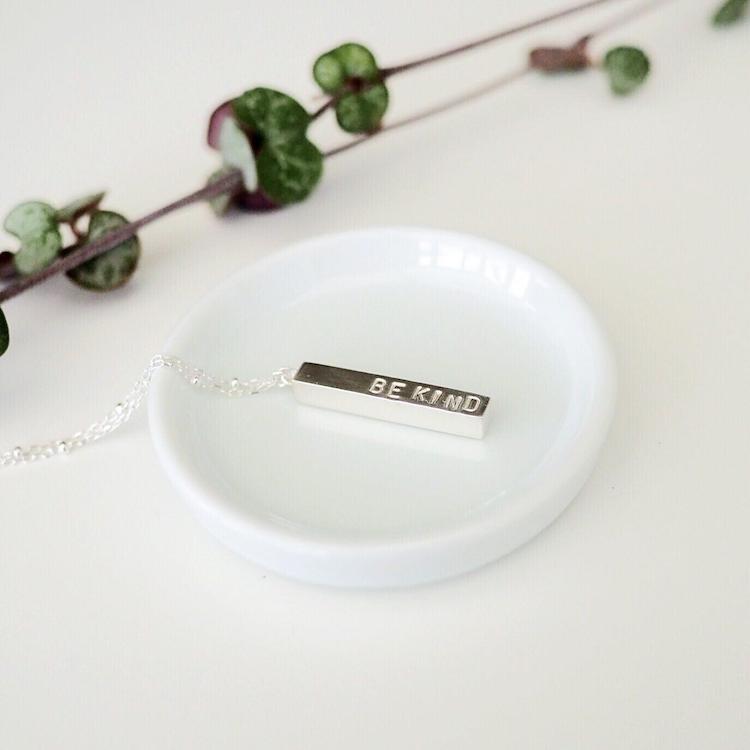 Beautiful necklace which can be personalised with your own phrase, our favourite is this 'Be Kind' version. Each necklace is individually made by hand in West Sussex by independent jewellery designer, Kate Wainwright. It is made from eco silver with the message hand stamped making each necklace unique.
Soy Wax Candle (Rose Gold) - £8
Candles are a great present and these natural soy wax candles are handmade in the UK using vegan-friendly premium essential and fragrance oils. They offer a great way to fragrance your home naturally and are a lovely non-toxic alternative.
Gold Star Ring - £38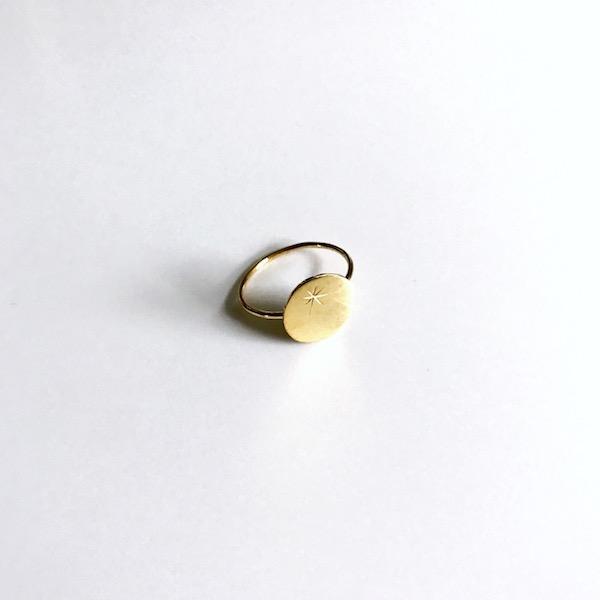 Contemporary gold ring with imprinted star, handmade in London using recycled gold. It has an adjustable ring size making it easier to give to someone without knowing their finger size. The ring is designed to be worn daily and is classic addition to any jewellery collection.
Natural Sea Salt Body Scrub Gift Set - £18.95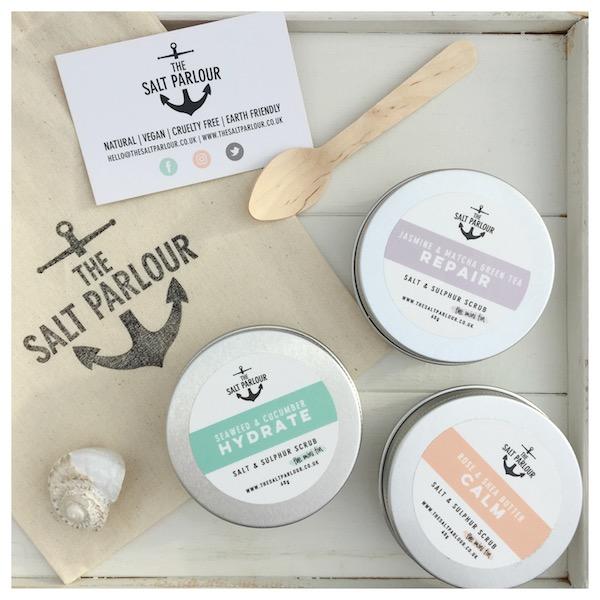 The sea has amazing healing properties for skin and these sea salt scrubs harness this power. Made only with active natural ingredients, these scrubs leave your skin feeling nourished and hydrated. The set comes with three body scrubs to choose from a range of scrubs and a gift tote bag.
Paper Bag Backpack - £30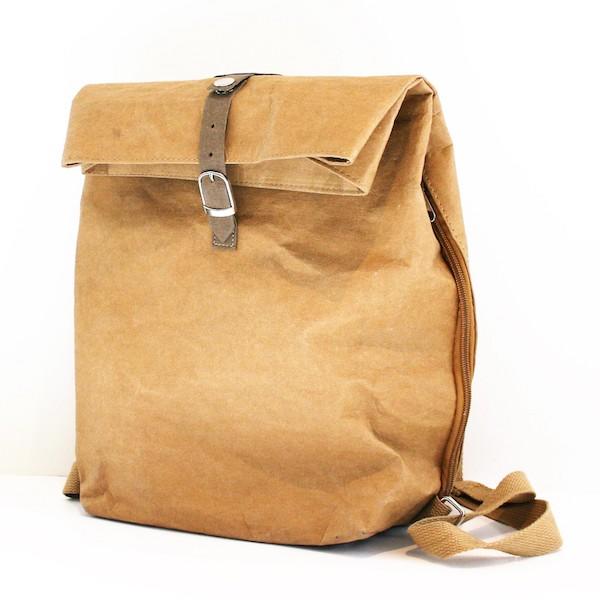 The perfect gift for someone who loves adventure, this ethically sourced backpack has a contemporary brown paper bag finish. Over time the bag gains a patina like leather, providing added character.
It is also a very practical rucksack, it is washable and is large enough to fit a laptop and all your daily bits and pieces.
Naked Shave Razor Kit - £26.99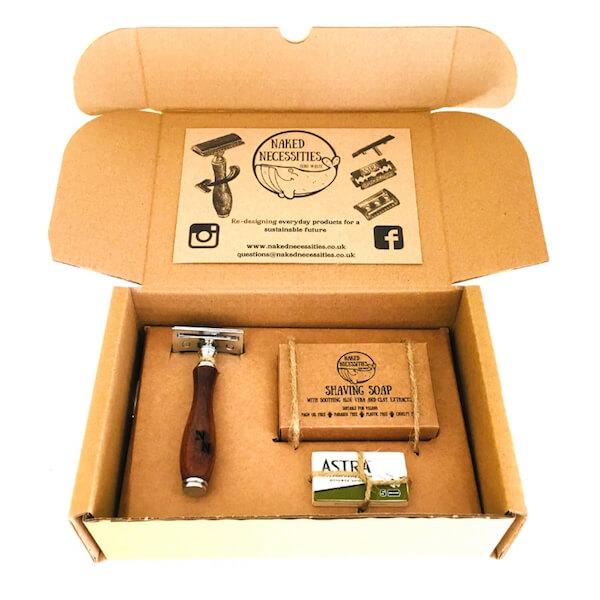 Natural shaving gift set with zero waste razor made from wood and stainless steel and cruelty-free shaving soap mad with essential oils. The safety razor offers a great way of shaving whilst reducing waste from disposable plastic razors.
Organic Room Fragrance Spray - £20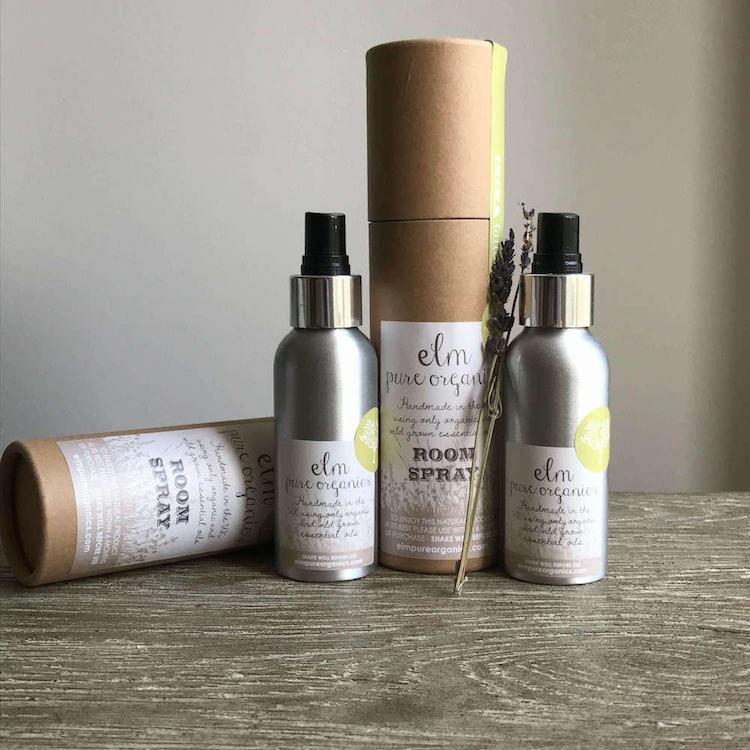 Conventional room sprays often contain nasty chemicals, this fragrance spray however is completely organic, containing pure essential oils which are hand blended in London to create this room spray. There are three luxurious scents to choose from, the one pictured above is Inika which has notes of relaxing lavender and healing rosemary.
French Lavender Bath Salts - £12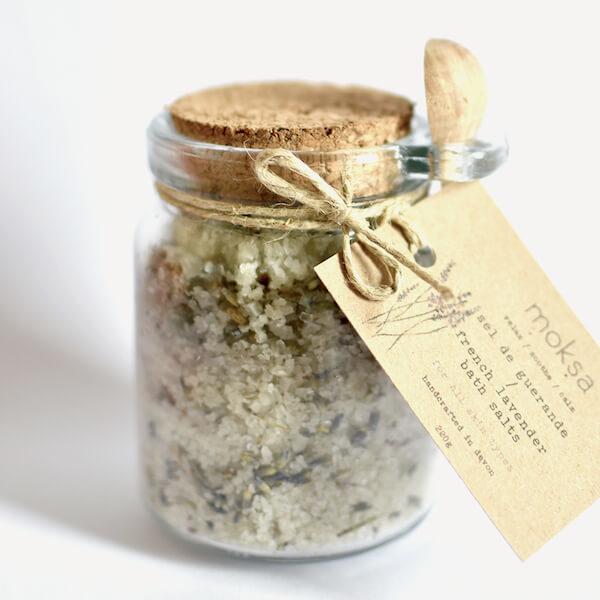 A wonderfully soothing gift with blend of pure lavender essential oil, traditionally harvested french sea salt and powerful epsom salt. It leaves your skin beautifully fragranced and your mind wonderfully calm and comes in a glass jar with cork lid and wooden spoon.
Soap On A Rope (Frankincense) - £8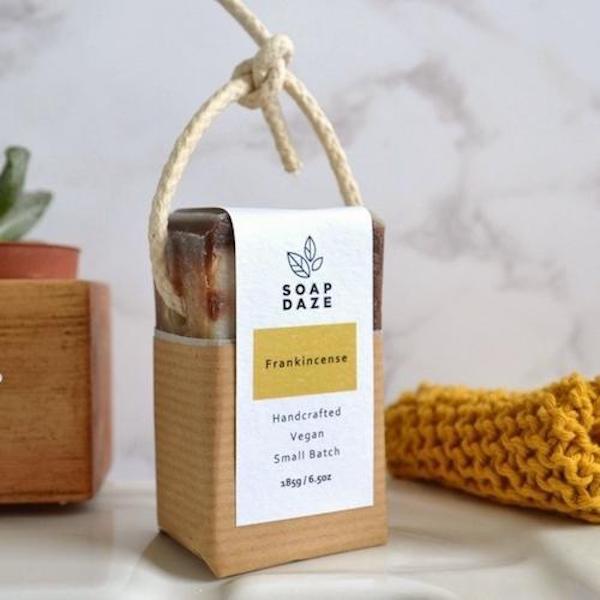 Vegan soap handmade in Devon using high quality locally sourced ingredients. There are a wide range of scents to choose from including frankincense, oatmylk & coffee & raw cacao, the ideal scent for coffee lovers! This soap comes with a handy waxed rope which is perfect for hanging in the shower.
Personalised Interlinking Rings Necklace - £70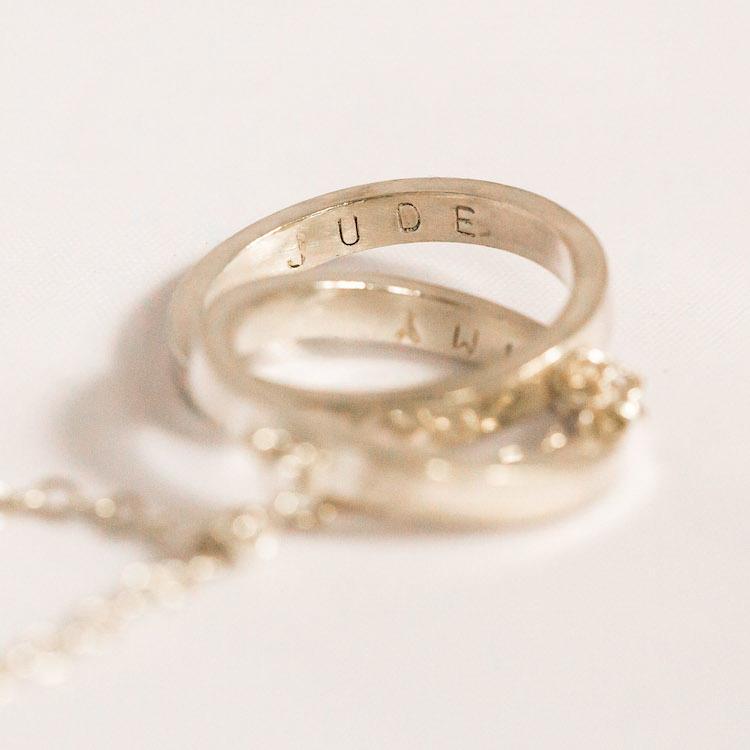 Stunning interlinking rings necklace where you can personalise the inside of each ring with 15 characters per ring. One of our favourite personalisations from one of our customers so far was where they had 'Friends' on one ring then 'Not Food' on the other ring. The 20" sterling silver chain necklace is handmade in England with the rings cast from ethical recycled silver.
DIY Wax Food Wrap Kit - £15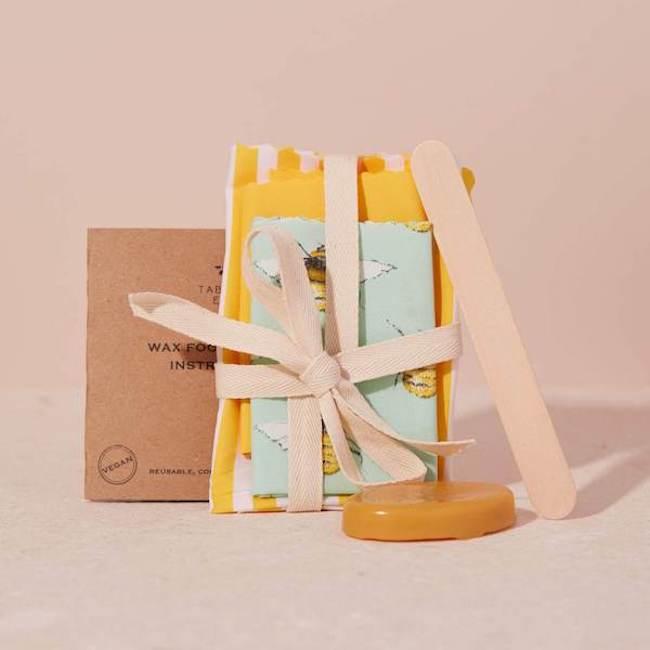 This vegan-friendly wax food wrap sets makes for a great green gift idea for those that love making their own DIY products. The kit contains everything you need to make reusable food wraps and includes 3 cotton squares for for waxing, instructions, wax bar (candelilla wax, pine resin, and jojoba oil) and wooden spreading spatula.
Food wraps are an effective eco-friendly alternative to cling film and aluminium foil.
Facial Ritual Kit - £25
Plant-based skincare doesn't get much better than this all-natural beauty gift set with all products handmade in the UK. The kit includes a range of travel size products including a lavender and chamomile cleansing oil, wild rose toning mist, wild rose facial elixir and a two-faced organic cotton cleansing cloth ideal for removing makeup and facial products.
If you haven't found the ethical gift that you are looking for. You can check out our entire vegan gifts for her department here. Here we have a wide range of cruelty-free natural beauty sets, ethical jewellery & stylish homeware pieces. Moreover, all of our products on Wearth are vegan-friendly so be sure to check out our wide variety of departments.
---