03

Apr

Vegan Gifts For Her | Vegan Gift Guide Part 1
It can be difficult to find gifts online for your vegan friend or loved one which are high quality & cruelty-free. To make it easier to find the best vegan gift ideas, we've compiled a list of our favourite unique presents for vegans & vegetarians, perfect for special occasions including birthdays, anniversaries and Christmas. There will be two parts to this ethical gift guide with this part being vegan gifts for her. All of these products are made in the UK and can be combined to make a lovely vegan birthday gift box or hamper for someone special!
Rope Charm Bracelet - £10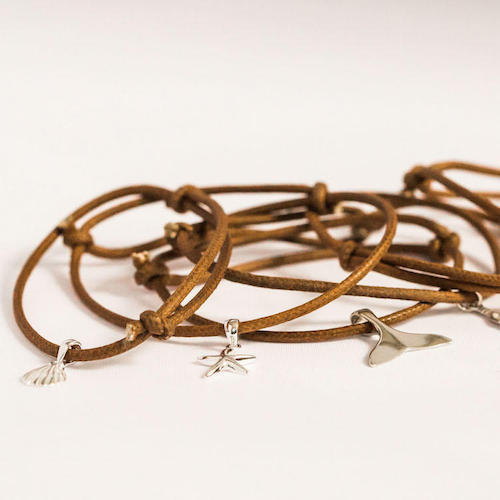 The first gift on our list is this range of rope charm bracelets, all of which are handmade in the UK by independent ethical jewellery brand, Smoke and Ash. There are a range of nautical-themed charms to choose from and each charm is made from recycled silver, a great alternative to carbon-intensive newly mined silver. Often rope charm bracelets are made with leather but these are made from organic cotton, making them a great alternative for vegans.
Natural Skincare Gift Set - £28.50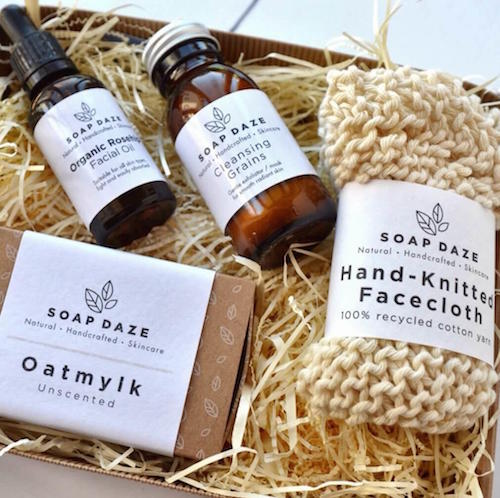 This natural beauty gift set comes with a range of skin-friendly products, all handmade in Devon using plant-based ingredients. The set includes organic rosehip facial oil, large oatymylk soap, cleansing grains and hand knitted face cloth made from recycled cotton.
It has been created with sensitive skin in mind so it is also a good gift for teenagers.
Free Hugs Ceramic Pot & Cactus - £22 (with cactus included)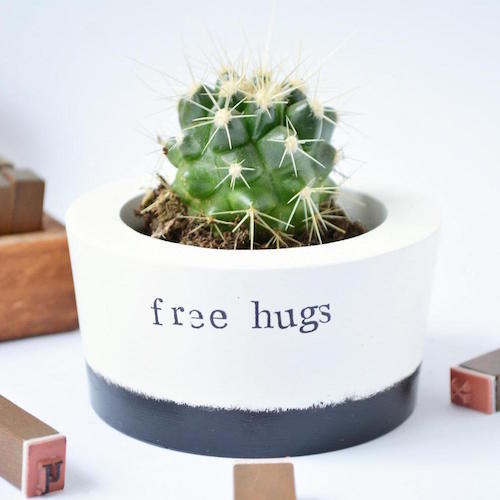 This ceramic pot comes with the cactus and makes for a funny gift for a friend. The pot is handmade in England with the free hugs messaged stamped on to the side.
Orion Gemstone Necklace - £50
These beautiful necklaces are made by hand in West Sussex by independent jewellery designer, Kate Wainwright. Each necklace is made using recycled eco silver and ethically sourced gemstones. Choice of three gemstones - Amethyst, Cubic Zirconia & Black Spinel.
Natural Soy Wax Candle - £12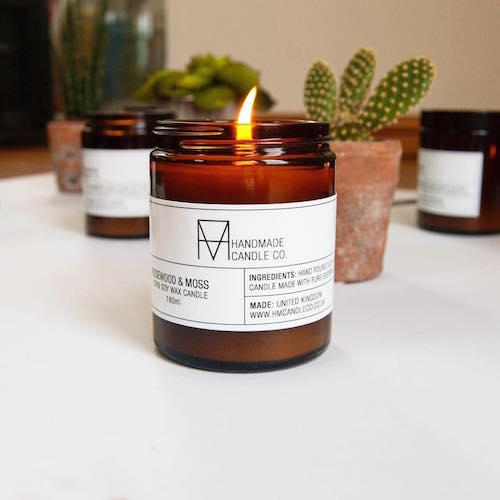 Candles are a great present and these natural soy wax candles are handmade in Shrewsbury, UK using vegan-friendly premium essential oils. They offer a great way to fragrance your home naturally and are a good non-toxic alternative.
Personalised Silver Initial Ring - £20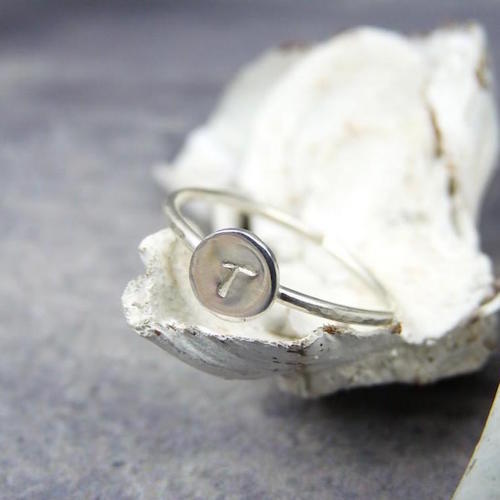 Personalised gifts are a nice way of making a gift just that little bit more special. This ring can be personalised with the initial of your choice, it is handmade in Devon and it is also made from recycled eco sterling silver.
Natural Sea Salt Body Scrub Gift Set - £17.50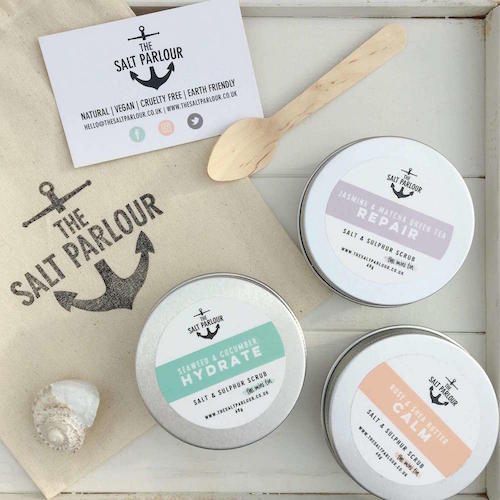 The sea has amazing healing properties for skin and these sea salt scrubs harness this power. Made only with active natural ingredients, these scrubs leave your skin feeling nourished and hydrated. The set comes with three body scrubs to choose from a range of scrubs and a gift tote bag.
Curve Photo Frame - £25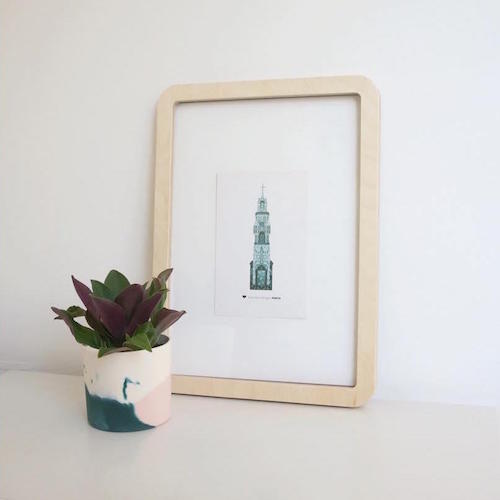 This contemporary photo frame is made by London-based designers, Geometrie. It can be wall-mounted to showcase photos. It is made from sustainably sourced wood in the UK.
Natural Reed Diffuser (Rose) - £25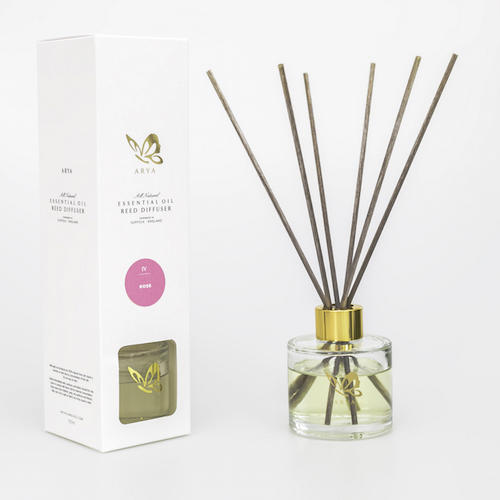 Make your friends or loved one home smell wonderful with this all natural non-toxic reed diffuser, handmade in Suffolk countryside . This is also a gift which gives back with every purchase going towards sponsoring women in war-torn countries in partnership with Women for Women International.
Pink Grapefruit & Rosemary Body Butter - £13.90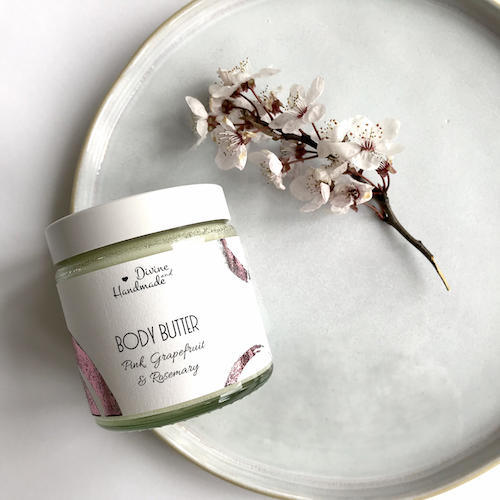 This cruelty-free body butter is made using completely natural ingredients with refreshing pink grapefruit, shea butter and safflower oil which all help to hydrate and nourish skin gently. The essential oils found in pink grapefruit and rosemary mean this butter has natural anti-bacterial properties, whilst this butter is also a natural remedy for acne, making it a great gift for someone with sensitive skin.
Organic Room Fragrance Spray - £20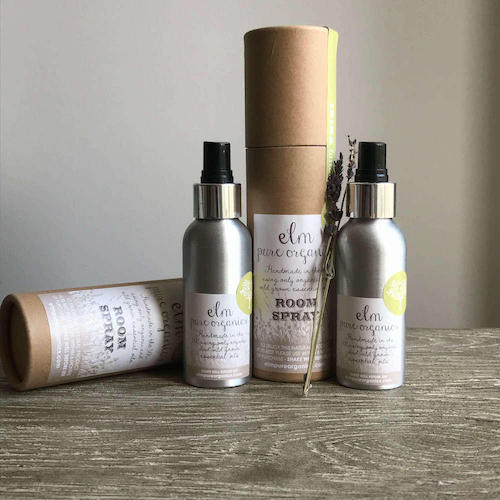 Conventional room sprays often contain nasty chemicals, this fragrance spray however is completely organic, containing pure essential oils which are hand blended in London to create this room spray. There are three luxurious scents to choose from, the one pictured above is Inika which has notes of relaxing lavender and healing rosemary.
French Lavender Bath Salts - £14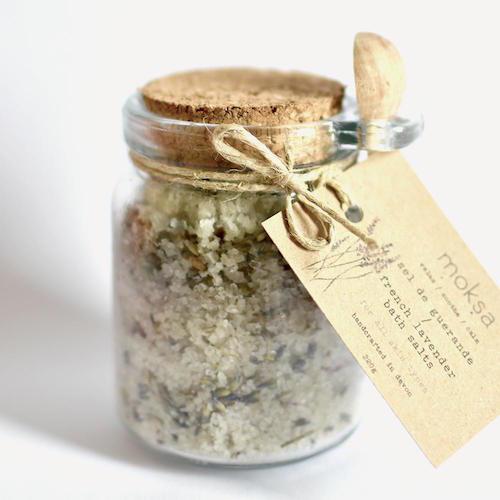 A wonderfully soothing gift with blend of pure lavender essential oil, traditionally harvested french sea salt and powerful epsom salt. It leaves your skin beautifully fragranced and your mind wonderfully calm and comes in a glass jar with cork lid and wooden spoon.
Soap On A Rope - £8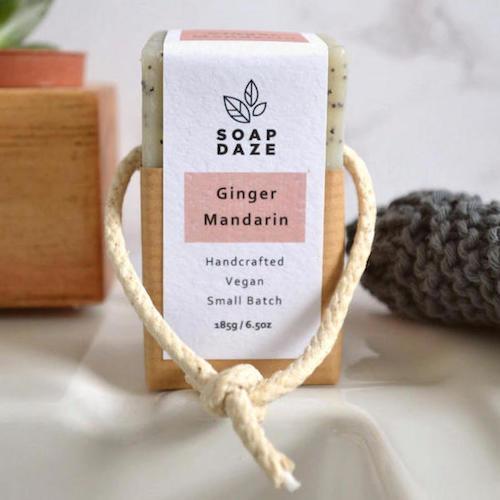 Vegan soap handmade in Devon using high quality locally sourced ingredients. There are a wide range of scents to choose from including ginger & mandarin, oatmylk & coffee & raw cacao. This soap comes with a handy waxed rope which is perfect for hanging in the shower.
If you haven't found the ethical gift that you are looking for. You can check out our entire vegan gifts for her department here. Here we have a wide range of cruelty-free natural beauty sets, ethical jewellery & stylish homeware pieces.
---