28

Jun

Zero Waste Potato Peel Crisps Recipe
Cut down on your food waste and put your potato peelings to good use by making these easy and delicious homemade crisps from an ingredient that usually goes to waste.
Prep Time: 5 minutes
Cooking Time: 30 minutes
Equipment: Peeler, baking tray, measuring spoons, oven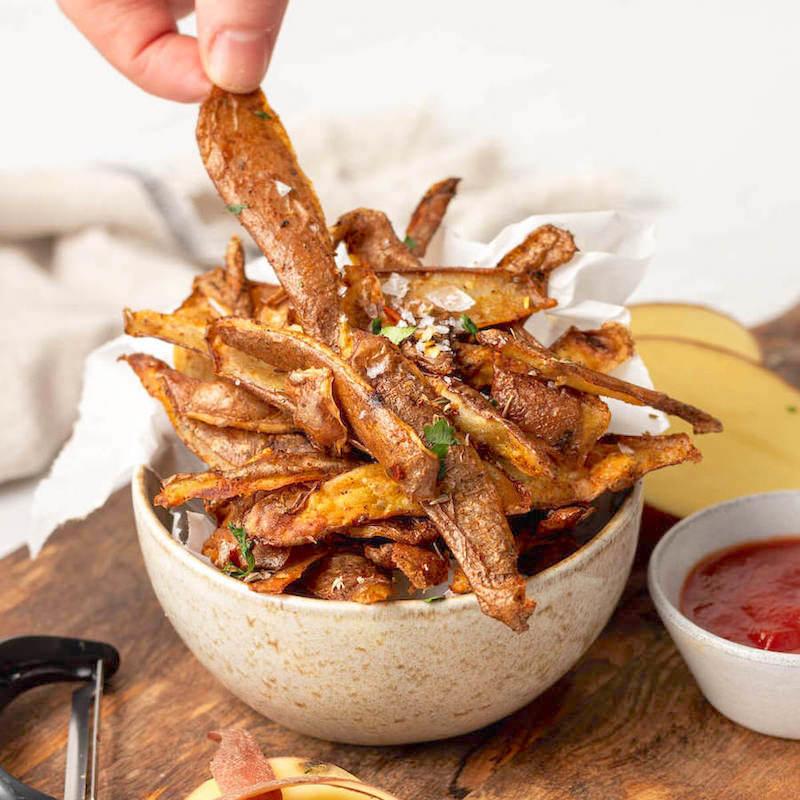 Ingredients - Makes 2 Servings
Peelings from 5 large potatoes
½ tsp Oregano
½ tsp Smoked paprika
½ tbsp Olive oil
Salt & pepper
Method
Pre-heat an oven to 180oc
Take your leftover potato peelings and give them a good wash in cold water
Pat dry with a tea towel
Place them on a baking tray in a single layer (don't pack them too tightly) and coat them with the remaining ingredients
Bake in the oven for 30 minutes or until golden and crisp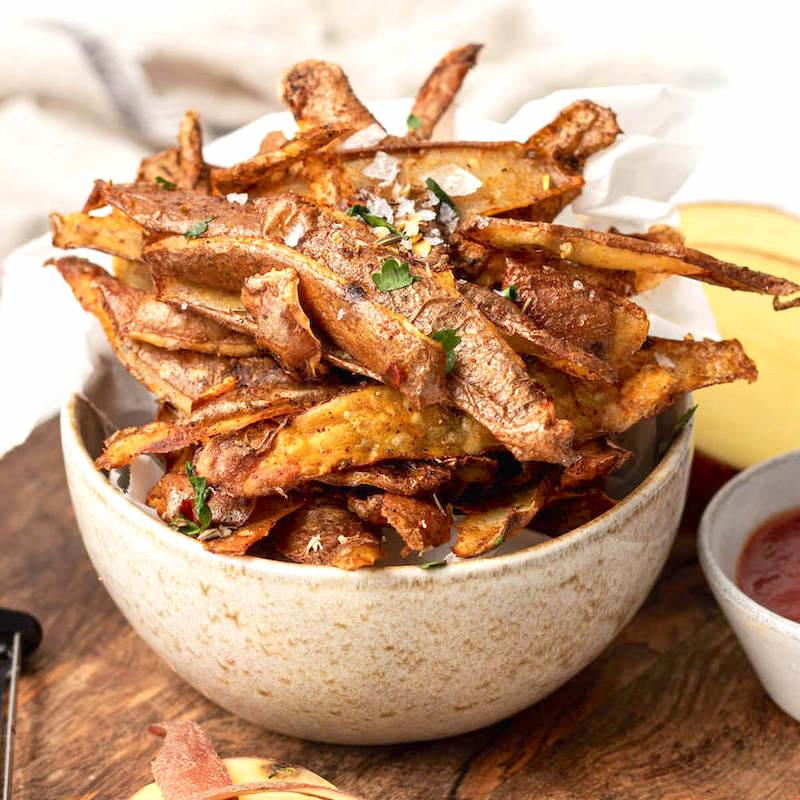 Notes
This will work with any potatoes, just make sure you use a peeler when peeling the potatoes rather than a knife. As typically when you use a knife the peelings end up being too thick.
---