07

Jun

Our pick of the best zero waste makeup, beauty & skincare brands
Recent years have seen a growing trend towards people ditching the plastic and making their beauty routines zero waste. This is no surprise considering the growing awareness around the impact plastic has on our environment and the need for eco-friendly alternatives. The global cosmetics and beauty industry produces 120 billion units of packaging each year. With the majority of this not recycled, this leaves a big question mark over the sustainability of the beauty industry.
From clogging up our waterways to endangering marine animals, plastic has a devastating impact on our planet. It's one of the reasons we decided early on when starting Wearth that beauty had to be an important department for us. In this blog, we highlight some of our favourite zero waste beauty and makeup brands which are at the forefront of the green beauty movement. They are using innovative methods to create high quality natural skincare, body care and cosmetic products which don't cost the earth. As well as being environmentally conscious, all of these independent brands are vegan and cruelty-free.
Zero Waste Makeup – All Earth Mineral Cosmetics
All Earth Mineral Cosmetics is one of the UK's first zero waste makeup brands offering completely plastic-free refill options in cardboard for their entire range of natural mineral cosmetics. All of their products are made in the UK with cruelty-free and high quality natural minerals.
Top Pick: Vegan Mineral Foundation, £12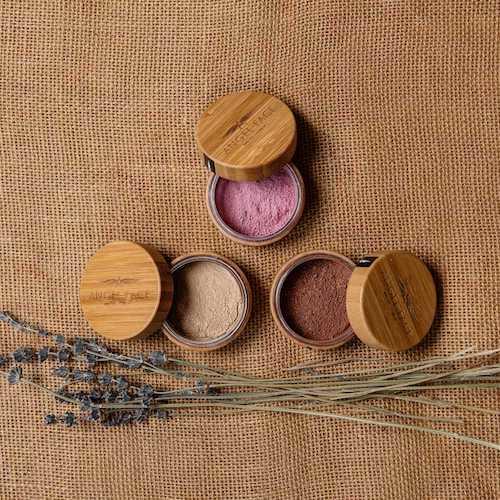 This natural and vegan-friendly mineral foundation is made with highly pigmented loose minerals. It is available in six shades and can be applied dry, or mixed with balm, cream or water to create a consistency that adapts to your skin type and requirements.
Eco Friendly Makeup – Nicmac Beauty
Nicmac Beauty is a new eco-friendly makeup brand which makes innovative low waste cosmetic products. They have an emphasis on reusing and refilling to encourage a greener beauty routine.
Top Pick: Plastic-Free Eye Shadow Palette, £30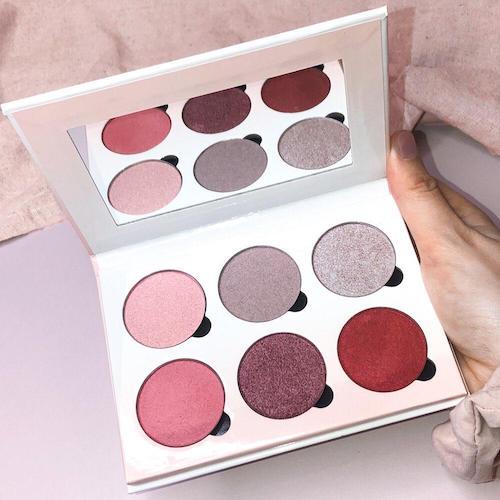 Featuring six large eyeshadow pans with highly pigmented shades, this eye shadow palette is made from recycled card, making it completely plastic free. Once you've finished with a given shade, simply remove the pan from the palette, recycle and replace!
Conscious Beauty Accessories – Tabitha Eve
Tabitha Eve has a range of conscious beauty accessories handmade in the UK using natural and ethically sourced materials. Their bamboo and cotton products will help you achieve a lower impact beauty routine. Replace less sustainable beauty and cosmetic products, such as disposable wet wipes and body sponges, with these beautiful alternatives.
Top Pick: Organic Makeup Rounds, £5.50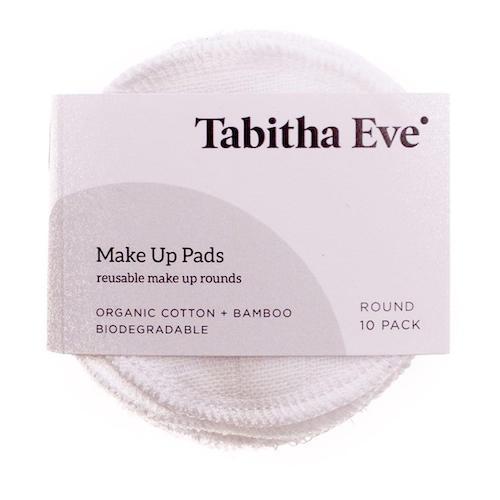 These reusable cotton rounds are the ideal zero waste alternative for makeup removal or applying toner. The round makeup pads are made by hand using organic bamboo and cotton.
Ethical Skincare – White Witch
At the heart of Irish ethical skincare brand, White Witch, is protecting the environment with their motto being 'harm none'. As a result, all of their packaging is completely plastic-free, using glass & cork lids for all of their organic skincare products. Their entire range is handmade on the Irish coast using locally sourced & wild ingredients. Plus, they have created products for specific skin types, including young sensitive skin & mature skin.
Top Pick: Organic Exfoliating Face Cleanser, £18.49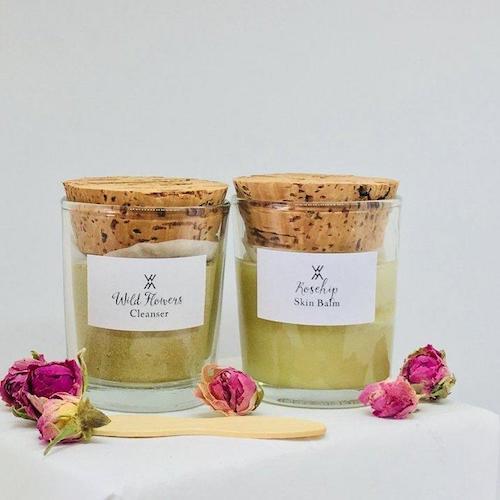 This gentle face cleanser with natural exfoliating properties is formulated with only five carefully chosen ingredients. Designed to cleanse the skin's surface without removing the natural oils which are vital for maintaining healthy skin.
Eco-Friendly Cosmetics – Flawless
Flawless make professionally designed makeup brushes. All handmade in the UK from sustainably-sourced bamboo and PETA-approved cruelty-free synthetic brushes. These eco-friendly makeup brushes are a great zero waste alternative to conventional plastic cosmetic brushes.
Top Pick: 11 Piece Bamboo Makeup Brush Set, £34.99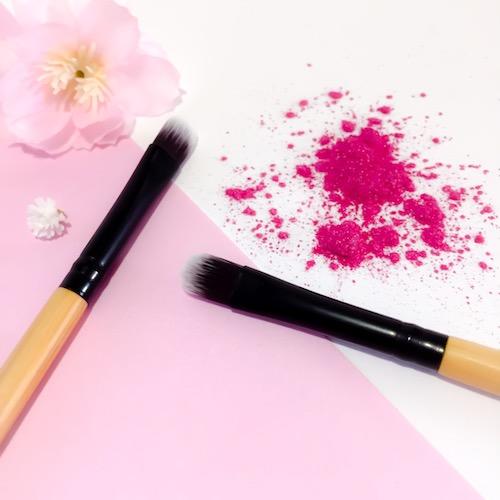 This is the complete eco makeup brush set featuring a wide range of bamboo brushes including contouring brush, buffing brush, flat foundation brush, eye blending brush and highlighting brush.
Natural Skincare Products – Soap Daze
Soap Daze is an independent beauty brand based in Devon, creating a range of handmade soaps with natural ingredients. All of their products are both kind on your skin and the environment. Soap Daze do not only make soaps but have a lovely range of skincare products as well as beauty accessories.
Top Pick: Soap On A Rope, £7.50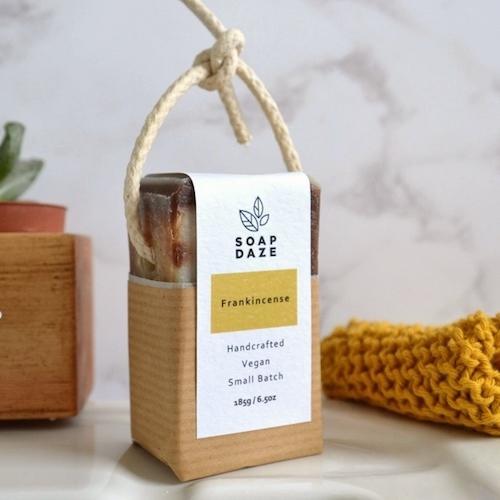 Soaps are often packaged with disposal plastic, but these handmade soaps are packaged in plastic-free packaging. You can even choose from them to not be wrapped in the paper branded packaging if you prefer. Each soap is made in Devon in small batches using fine natural ingredients.
Refillable Haircare & Skincare – Kind Beeuty
Kind Beeuty is an innovative new zero waste beauty brand. They offer a range of refillable and returnable products creating a truly circular economy for your beauty routine. All their products are handmade in the UK using natural and cruelty-free ingredients. The company founder, Amal, wanted to create an environmentally-friendly beauty brand which was kind on our planet and our skin.
Top Pick: Natural Shampoo (Refill & Return), from £6.95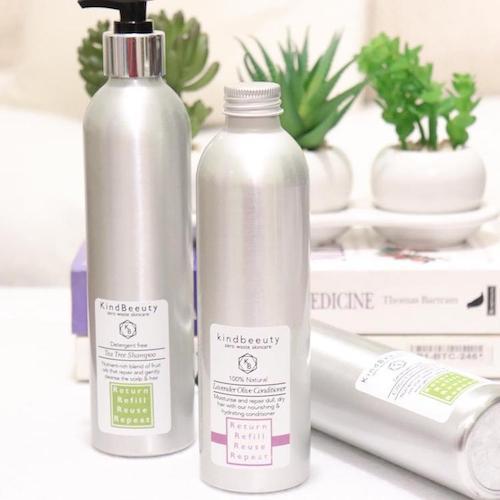 Return, refill, reuse, repeat – it's that simple. This all-natural zero waste shampoo has two bottle options. One with the aluminium bottle and pump, or a completely plastic-free refill bottle with metal screw lid. Once you have collected a few bottles you can then send it back to Kind Beeuty. They'll then sterilise the bottles and reuse them.
Biodegradable Glitter – Eco Glitter Fun
Eco Glitter Fun was started by two party lovers who after discovering that most glitters on the market are not biodegradable. They wanted to find and promote a more eco-friendly alternative.
Top Pick: Biodegradable Glitter Kit, £25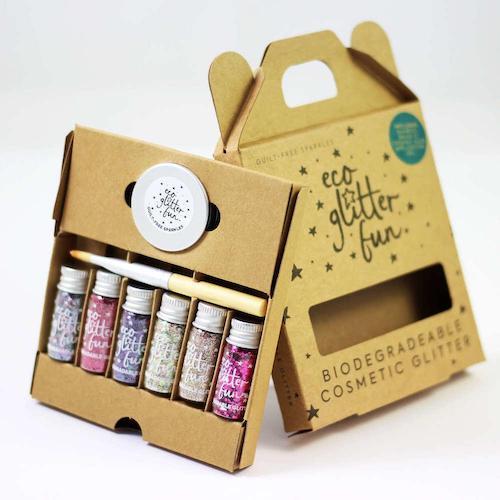 This sustainable glitter kit includes a range of colourful shades, as well as bamboo application brush and vegan-friendly aloe vera gel. Perfect for parties and the festival season.
Zero Waste Beauty – Buff Natural Bodycare
Buff is another Devon-based beauty brand which creates contemporary zero waste beauty products. Using non-toxic and cruelty-free ingredients, they are kind on your skin and on the planet.
The company was founded by Jo Woolvett, an aromatherapist. She decided to use her passion to create green skincare products which make it easy to achieve a more sustainable beauty routine. Buff also gives back with every sale, supporting The Marine Conservation Society & Surfers Against Sewage to help save our oceans from plastic waste.
Top Pick: Sea Salt Body Scrub & Skin Conditioner, from £10.50

3 in 1 skin and bodycare treatment available with a range of essential oil based scents to choose from. This versatile product can be used as a body exfoliator or bath soak, as well as a nutrient-rich moisturiser. A lovely plastic-free beauty gift, or to treat yourself to a night in!
Natural Deodorants – Your Nature
Your Nature make 100% natural deodorants using simple yet effective ingredients, such as organic coconut oil, shea butter & candelilla wax. These deodorants help reduce the amount of waste going to landfill with completely zero waste packaging, featuring cardboard tube product packaging and plastic-free postage.
Top Pick: Lemongrass & Tea Tree Deodorant, £7.95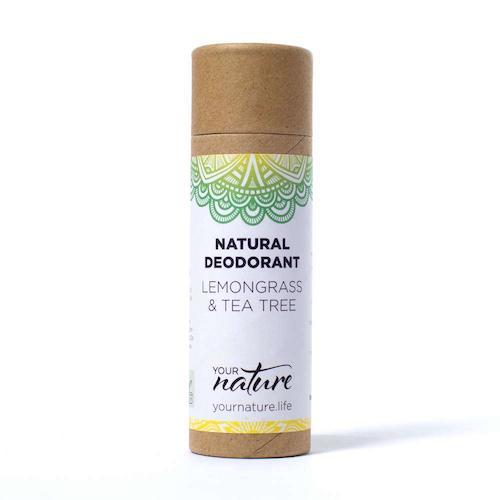 This zero waste deodorant has naturally deodorising lemon essential oil and tea tree essential oil. Natural antimicrobial properties take care of bacteria that causes unwanted body odour.
Plastic Free Dental Care – Barnaby's Brushes
The dental industry has a big plastic problem – from toothbrushes and toothpaste tubes to dental floss. The aim of Barnaby's Brushes is to create sustainable dental products which don't compromise on quality.
Top Pick: Stainless Steel Toothbrush, £12.00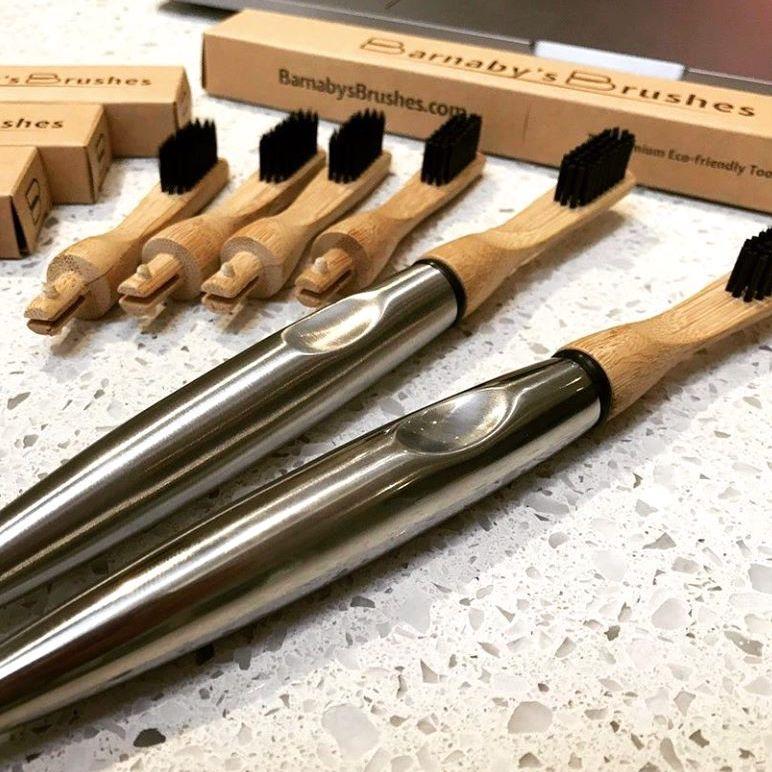 Taking sustainable toothbrushes a step further than just bamboo, this plastic free toothbrush has a stainless steel handle and replaceable bamboo heads. A beautifully elegant toothbrush that offers a more ethical way to keep your teeth clean.
Environmentally Friendly Body Care – The Salt Parlour
Salt Parlour is an ocean-inspired bodycare brand, which has created the world's first salt and sulphur body scrubs. As a result, their scrubs are packed with natural vitamins and minerals which help to nourish and uplift skin. In keeping with their love of the ocean, they use environmentally-friendly aluminium packaging which can be easily recycled or reused.
Top Pick: Coffee Body Scrub, £16.95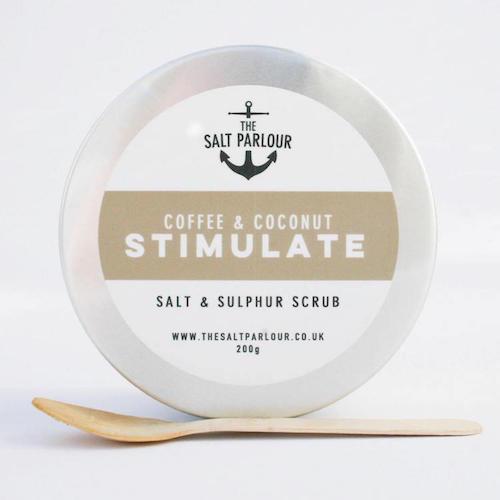 Designed with coffee lovers in mind, this coffee & coconut body scrub is made with fair trade coffee and organic cold-press coconut oil. The caffeine from the coffee helps to stimulate blood flow, making it particularly effective on troubled skin as well as stretch marks
Eco-Friendly Razors – Bambuka
With 2 billion razors thrown away every year, Bambuka is a family run business which was founded to help reduce this waste. They have created contemporary, built-to-last safety razors which help to reduce this waste.
Top Pick: Bamboo Razor, £28.97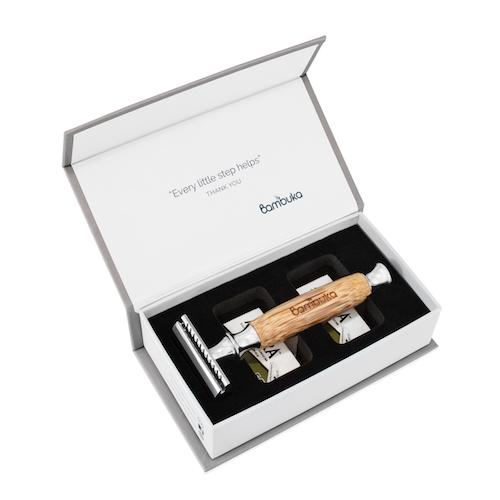 Bambuka's bamboo safety razor is made with sustainably-sourced bamboo and high quality stainless steel. Safety razors are a green alternative to conventional razors as the razor itself is designed to last a very long time. Plus, the blades used are metal and are therefore fully recyclable, unlike standard blades which are difficult to recycle.
Ethical Skincare – Moksa
Moksa is an ethical skincare brand which makes handcrafted all-natural products in small batches in Devon. They use reusable glass bottles for all their packaging and everything is delivered in plastic-free postage packaging.
Top Pick: French Lavender Bath Salts, £12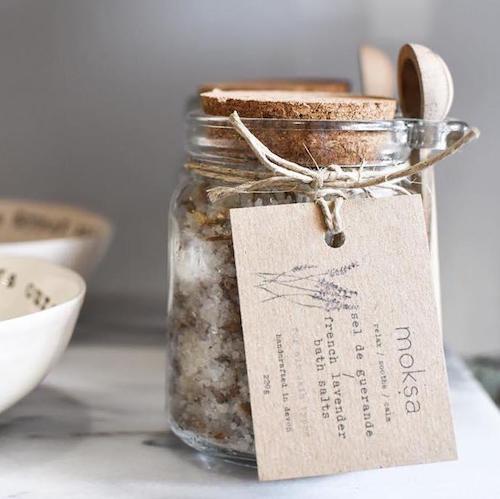 These French Lavender Bath Salts comprise a soothing blend of pure lavender essential oil, french sea salt and epsom salt. Leaving your skin beautifully fragranced and your mind wonderfully calm. The salts are packaged in a beautiful glass jar with a cork lid and wooden spoon.
Natural Dental Care – Georganics
Introducing natural dental care brand, Georganics. Toothpaste tubes are very difficult to recycle and conventional brands typically have harsh and unnecessary chemicals as ingredients.
With this in mind, Georganics have created a range of organic toothpastes and mouthwashes which solve this problem with active ingredients that clean your teeth naturally. The packaging is metal and glass, and even the seal wrapped around their jars is made from biodegradable cellulose.
Top Pick: Activated Charcoal Toothpaste, £6.90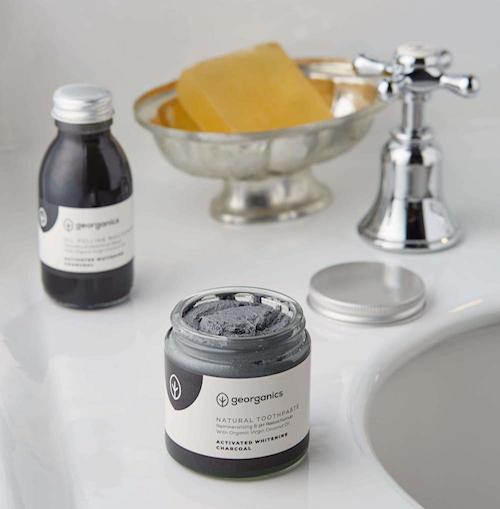 This natural toothpaste has activated charcoal which naturally whitens teeth and organic peppermint essential oil which has a sweet liquorice aroma. It is also fluoride & glycerine free.
Handmade Body Care – Divine & Handmade
Divine & Handmade have a passion for creating handmade body care products using traditional techniques with a modern twist. All of their products on our store are plastic free and they use an array of natural skin-friendly ingredients.
Top Pick: Charcoal & Dead Sea Salt Soak, £6.90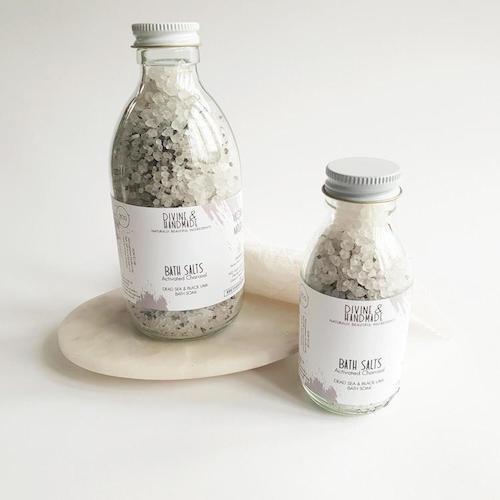 Turn bath time into a spa experience with these dead sea salts and activated charcoal bath salts blend. All the ingredients are natural and cruelty-free and it is packaged in a reusable glass jar with a metal lid.
Vegan Beauty – Blushberry Botanicals
Blushberry Botanicals is a Scottish beauty brand launched by Lorraine Tait who has created a wide range of natural and vegan products using the finest ingredients available. All of the Blushberry products are handmade in their workshop in North East of Scotland. Keeping plastic to a minimum for their packaging is one of their key goals, helping to make their products as low impact as possible.
Top Pick: Organic Lip Butter (3 Tins Set), £12.00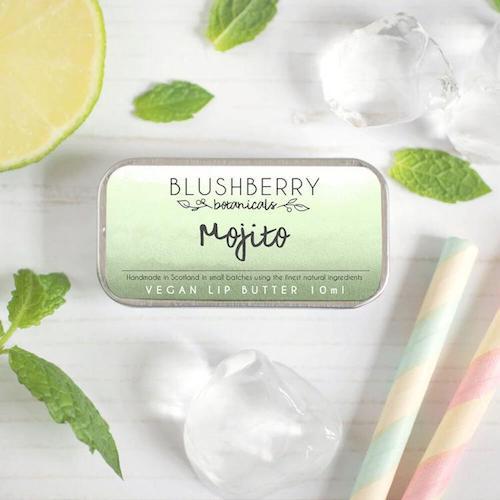 Moisturising lip balms, such as this organic lip butter, are made with fresh, organic ingredients. Choose from a wide range of fun and unique flavours, including mojito, rocky road, pina colada and strawberry daiquiri. Each lip butter is packaged in a metal slide tin, making them a lovely zero waste alternative.
Plastic-Free Beauty Accessories – HookAway4Crochet
HookAway4Crochet is the passion of skilled crocheter, Zoe, who wanted to combine her passion for crocheting and her journey in trying to live a more zero waste lifestyle. Zoe started to make her own products for her beauty routine and has now created a range of handmade plastic-free cosmetic accessories.
Top Pick: Reusable Face Cleansing Pads (Set of 5) - £9.99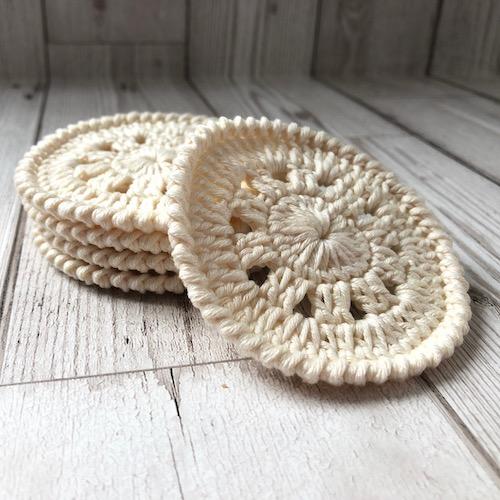 These eco-friendly cotton cleansing pads are the perfect low waste alternative to wet wipes and makeup remover. The black version (an exclusive to Wearth) is especially good for removing makeup, as it covers up any marks compared to the ivory colour which is better for face cleansing products.
At Wearth you can also shop completely plastic free across our range of departments. Either use our plastic-free filter or our shop by values page here.
---